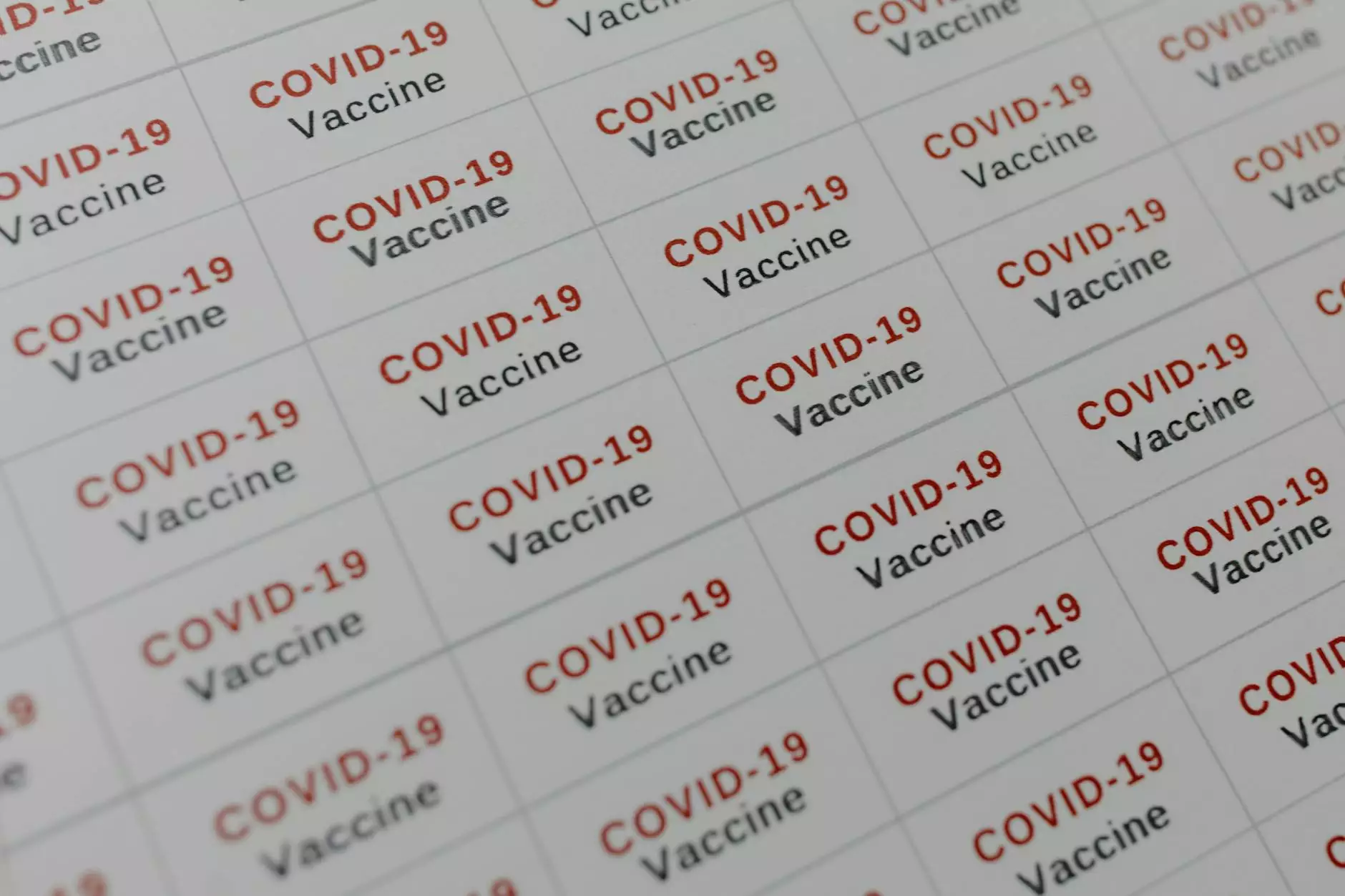 Boost Your Brand with Die Cut Stickers from J & B Fasteners
When it comes to enhancing your brand's visibility and leaving a lasting impression, look no further than J & B Fasteners. We bring you a diverse collection of top-notch die cut stickers that are designed to meet your specific label requirements. Our quick ship labels are the perfect solution for businesses looking to create a professional and eye-catching brand presence.
Unleash Your Creativity
Our die cut stickers are customizable, allowing you to unleash your creative ideas and design a label unique to your brand. Whether you need a logo, text, or intricate graphics, our state-of-the-art printing technology ensures that every detail is captured with precision and clarity.
Superior Quality and Durability
At J & B Fasteners, we prioritize quality above all else. Our die cut stickers are made with premium materials that guarantee durability and long-lasting adhesive strength. Whether you plan to use them indoors or outdoors, our labels are resistant to water, UV rays, and other environmental factors, ensuring your brand remains intact and visually appealing.
Endless Possibilities
With our extensive selection of shapes, sizes, and finishes, the possibilities are endless. Choose from a range of rectangles, circles, ovals, or custom shapes to create a label that perfectly complements your product or packaging. Additionally, our smooth matte, glossy, or versatile transparent finishes add a touch of sophistication and professionalism to your brand image.
Quick and Convenient Ordering
As a business owner, we understand the importance of efficiency and quick turnaround times. That's why our quick ship labels are readily available for your convenience. Simply browse our website, select the desired shape, size, and finish, upload your artwork, and proceed to checkout. Our streamlined process ensures that your die cut stickers are quickly produced and shipped to your doorstep, saving you valuable time and effort.
Stand Out from the Competition with J & B Fasteners
In today's competitive market, it's essential to make your brand stand out from the rest. At J & B Fasteners, we go above and beyond to provide you with superior die cut stickers that give your business a competitive edge. Our commitment to excellence sets us apart, and our satisfied customer base is a testament to the quality and reliability we offer.
Unmatched Customer Support
When you choose J & B Fasteners, you're not only benefiting from high-quality products but also from our exceptional customer support. Our friendly and knowledgeable team is always ready to assist you at every step of the process, from designing your label to addressing any queries or concerns you may have. We strive to build lasting relationships with our customers and ensure their complete satisfaction.
Competitive Pricing
We believe that quality products should be accessible to businesses of all sizes. That's why we offer competitive pricing options on our die cut stickers without compromising on the quality. When you choose J & B Fasteners, you can enjoy premium labels that fit within your budget, helping you maximize your return on investment.
Customized Solutions
Every business is unique, and we understand that. That's why J & B Fasteners provides customized solutions to cater to your specific labeling needs. Whether you require a single design or multiple variations, we can accommodate your requirements and help you create a cohesive and professional brand identity.
Reliable and Secure Shipping
Your satisfaction is our top priority, which is why we take great care in packaging and shipping your die cut stickers securely. We partner with trusted shipping carriers to ensure that your labels arrive in pristine condition and within the promised delivery timeframe. Rest assured that your order will be handled with utmost care and attention to detail.
Explore Our Quick Ship Labels Collection Today
Don't miss out on the opportunity to elevate your brand's visibility and make a memorable impression. Visit J & B Fasteners' website today to explore our extensive collection of high-quality die cut stickers. With a seamless ordering process, superior customer support, and unmatched quality, we are confident that we can exceed your expectations and provide you with the perfect quick ship labels for your business needs.