CAMO 0344356 Edge Clip, Perfect for Stainless Steel Trim Applications
Feb 18, 2021
Decking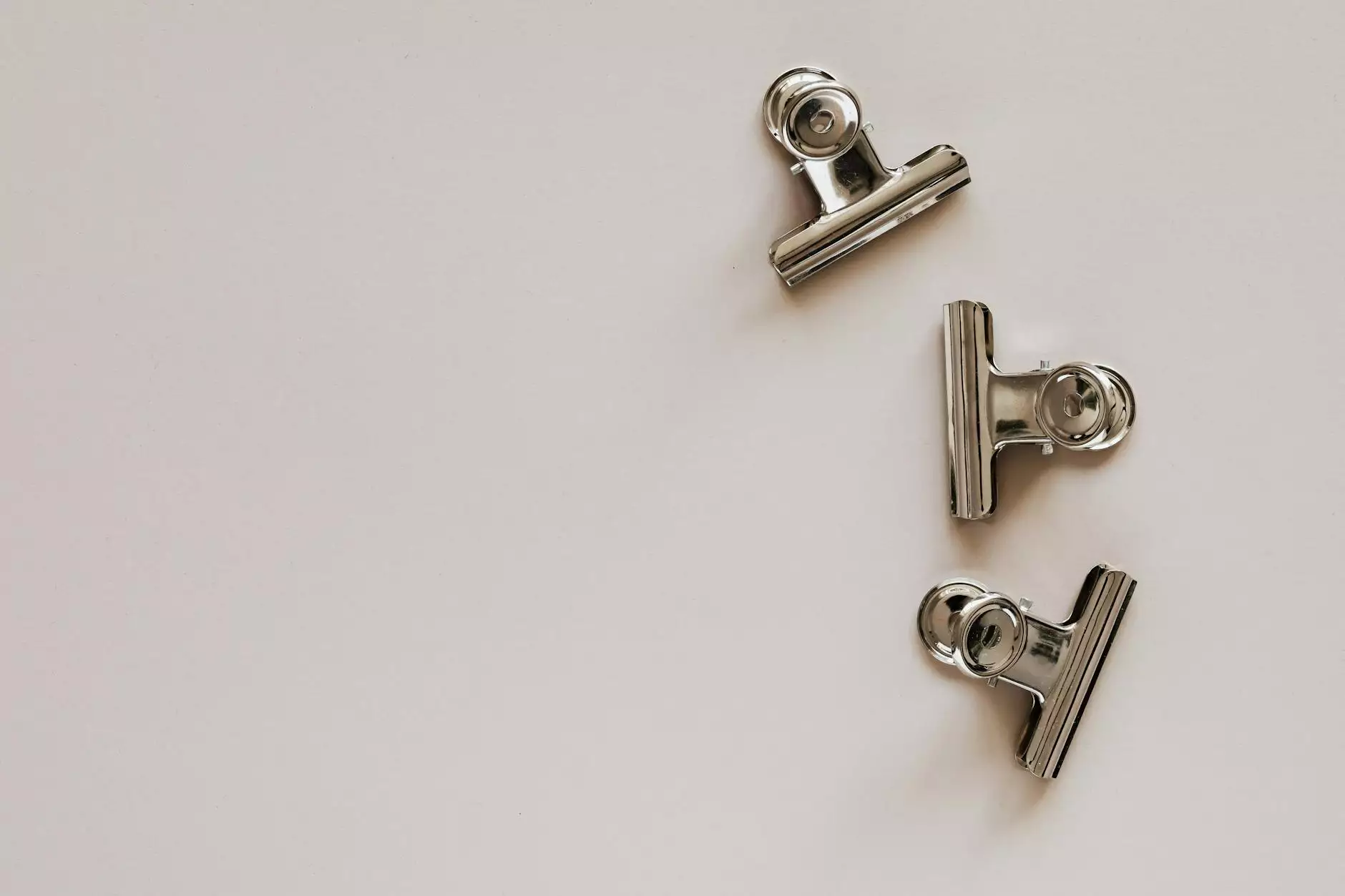 Enhance Your Trim Installation with the CAMO 0344356 Edge Clip
At J & B Fasteners, we proudly offer the CAMO 0344356 Edge Clip, a top-of-the-line fastening solution designed specifically for stainless steel trim applications. If you're looking for durability, strength, and ease of installation, this edge clip is the perfect choice.
Efficient and Reliable Stainless Steel Trim Fastening
The CAMO 0344356 Edge Clip is expertly crafted from premium stainless steel, ensuring exceptional resistance to corrosion and long-lasting performance. Whether you're working on a residential or commercial project, this edge clip guarantees a reliable fastening solution for your stainless steel trims.
Unparalleled Strength for Seamless Trims
With a length of 2-1/4 inches, the CAMO 0344356 Edge Clip provides the ideal size for securing your trims effectively. Its sturdy construction allows for a secure fit, ensuring your trims remain in place for years to come. Say goodbye to loose or wobbly trims and enjoy a seamless and professional finish.
Easy Installation and Versatile Application
The CAMO 0344356 Edge Clip is designed with ease of installation in mind. Its user-friendly design allows for quick and efficient fastening, saving you valuable time and effort. Suitable for a variety of trim applications, including but not limited to stainless steel trims, this edge clip offers versatility and adaptability to meet your specific needs.
Sourcing High-Quality Fasteners at J & B Fasteners
When it comes to sourcing fasteners, J & B Fasteners is your trusted partner. With years of experience in the industry, we understand the importance of providing our customers with only the highest quality products. Our commitment to excellence ensures that you receive fasteners that surpass industry standards, delivering exceptional strength and durability.
Discover the Difference with J & B Fasteners
At J & B Fasteners, we take pride in offering a diverse range of fastening solutions to meet your specific needs. Whether you're a professional contractor or a DIY enthusiast, we have the expertise and products to support your projects. Our dedicated team is always ready to assist you in finding the perfect fastener for your requirements.
Place Your Order Today
Upgrade your trim installation with the CAMO 0344356 Edge Clip. Experience the unrivaled strength, durability, and ease of installation that this edge clip offers. Shop now at J & B Fasteners and enjoy superior quality fasteners that will enhance the overall beauty and longevity of your trims.