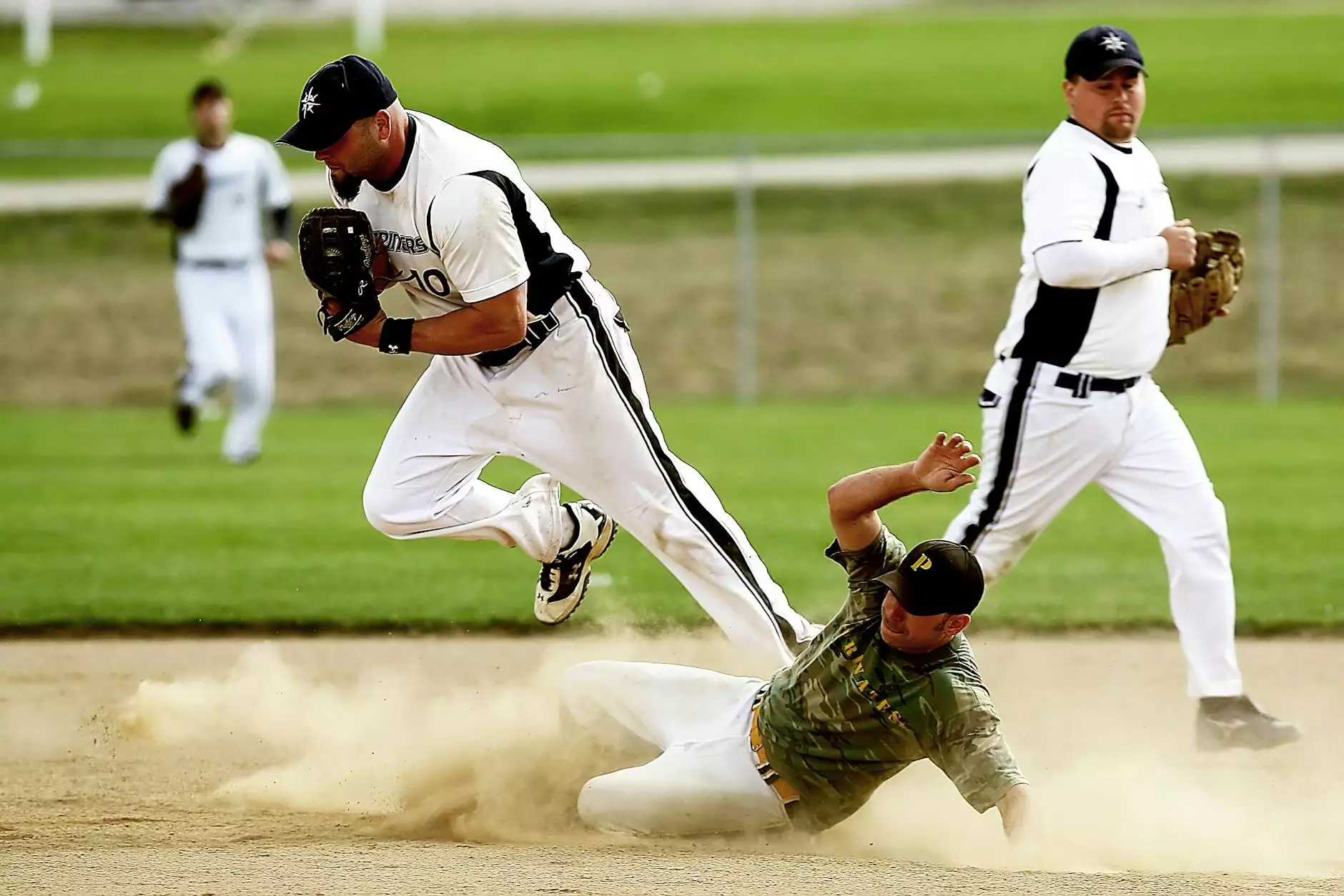 Introduction
Welcome to the page dedicated to the ACCC Baseball Base Hat available exclusively at 1 Stop Sports! Here at J & B Fasteners, we are committed to providing you with top-notch sports gear and accessories designed to enhance your performance on the field. The ACCC Baseball Base Hat is no exception - it combines style, comfort, and durability to offer you the best hat for your baseball adventures.
About the ACCC Baseball Base Hat
The ACCC Baseball Base Hat is meticulously crafted with the finest materials and attention to detail. Each hat is designed to meet the specific needs of baseball players, ensuring maximum functionality and comfort. Whether you're a professional athlete or a passionate amateur, this hat is a must-have addition to your baseball gear collection.
Features
Quality Construction: The ACCC Baseball Base Hat is made from high-quality materials to ensure durability and longevity. It can withstand the rigors of intense gameplay without losing its shape or color.
Moisture-Wicking Technology: Stay cool and dry on hot summer days with the hat's advanced moisture-wicking technology. It efficiently wicks away sweat, keeping your head comfortable and preventing odors.
Adjustable Strap: The hat features an adjustable strap, allowing you to customize the fit according to your preference. It ensures a secure and comfortable fit for players of all ages and head sizes.
UV Protection: Protect yourself from harmful sun rays with the ACCC Baseball Base Hat's built-in UV protection. It shields your face and eyes from direct sunlight, reducing the risk of sunburn and sun damage.
Breathable Design: The hat is designed with strategically placed ventilation holes to promote airflow and prevent overheating. Experience optimal breathability even during intense games or training sessions.
Stylish Appearance: Look your best on and off the field with the ACCC Baseball Base Hat's sleek and sporty design. It complements any baseball outfit and adds a touch of sophistication to your overall appearance.
Why Choose the ACCC Baseball Base Hat from 1 Stop Sports?
There are several reasons why the ACCC Baseball Base Hat from 1 Stop Sports is the go-to choice for baseball enthusiasts:
Extensive Research: Our team at J & B Fasteners has conducted extensive research and testing to ensure that the hat meets the highest standards of quality and performance.
Customer Satisfaction: We prioritize customer satisfaction and strive to provide the best products and services. The ACCC Baseball Base Hat has received rave reviews from our customers who appreciate its exceptional quality.
Competitive Pricing: Despite its premium features and excellent craftsmanship, the ACCC Baseball Base Hat is available at a competitive price. We believe in offering high-quality products at affordable prices.
Fast and Reliable Shipping: When you order the ACCC Baseball Base Hat from our website, you can expect fast and reliable shipping. We understand the importance of prompt delivery and take extra care to ensure your satisfaction.
Outstanding Customer Support: Our dedicated customer support team is always available to assist you with any queries or concerns regarding your purchase. We go the extra mile to provide exceptional after-sales support.
Order the ACCC Baseball Base Hat Today
Don't miss out on the opportunity to own the ACCC Baseball Base Hat from 1 Stop Sports. Place your order today and experience the difference it can make in your baseball performance. Join countless satisfied customers who have made the ACCC Baseball Base Hat their choice for superior headwear. Shop now and elevate your game!