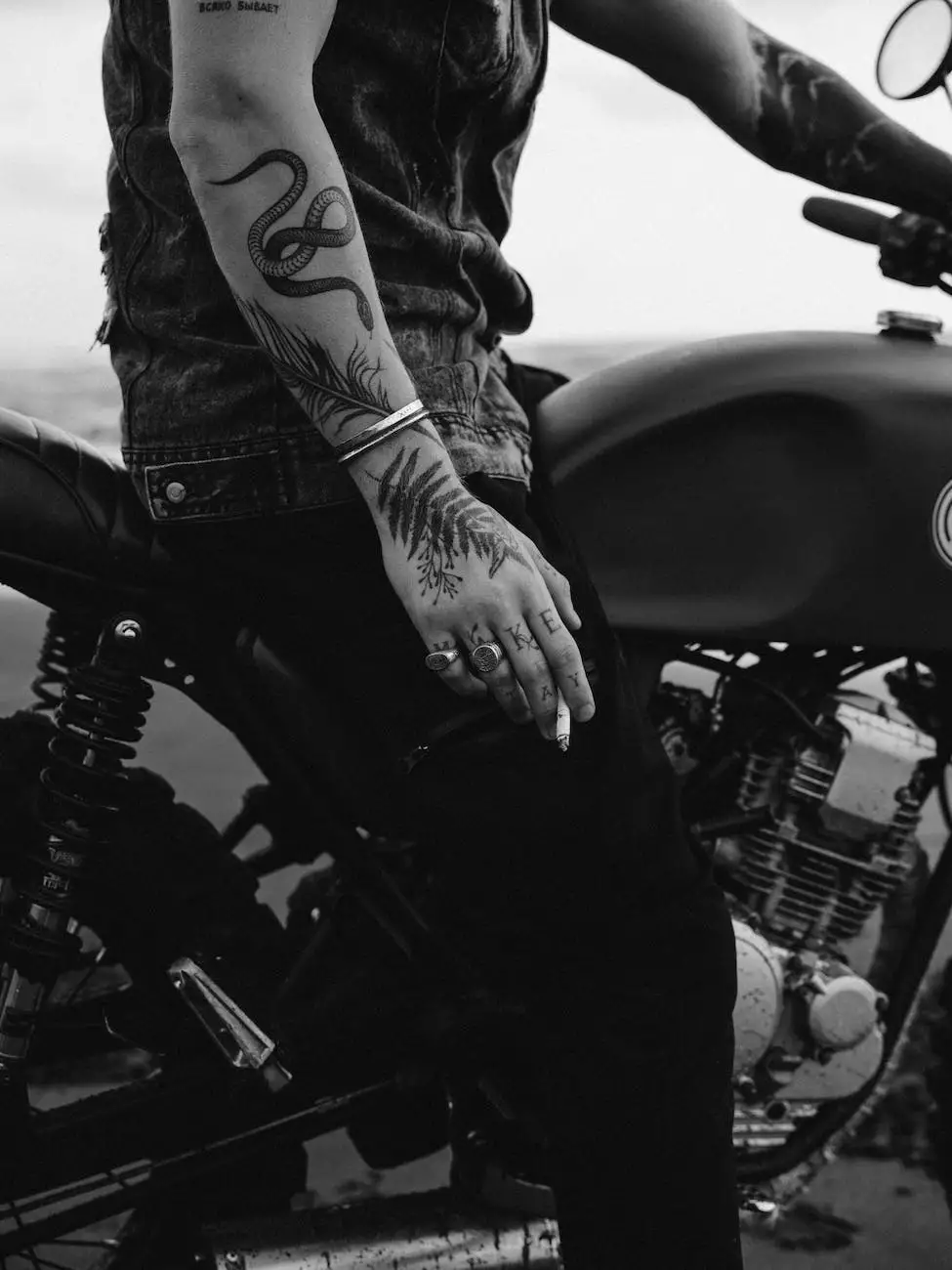 Upgrade Your Biker Style with Our Paracord Motorcycle Vest Side Laces
If you are looking to enhance your biker style and add a touch of personalization to your motorcycle vest, you have come to the right place. J & B Fasteners is proud to offer premium quality paracord motorcycle vest side laces that are durable, customizable, and designed to make a statement.
Unmatched Durability and Quality
At J & B Fasteners, we understand the importance of having reliable accessories for your motorcycle gear. That's why our paracord motorcycle vest side laces are crafted with utmost attention to detail and durability. Made from high-quality, military-grade paracord, these laces are designed to withstand the toughest riding conditions, ensuring they stay securely in place for years to come.
Customizable to Suit Your Style
We believe that every biker deserves a unique and personalized look. Our paracord motorcycle vest side laces are available in a wide variety of colors and patterns, allowing you to choose the perfect combination that matches your style and personality. Whether you prefer a bold and vibrant design or a more subtle and classic look, we have options to cater to all preferences.
Easy to Install and Adjust
Installing and adjusting your paracord motorcycle vest side laces should be a hassle-free experience. With our innovative design, you can easily attach the laces to your vest and adjust the tension to your liking. No complicated tools or instructions required. Our laces are designed to be user-friendly, allowing you to focus on the road ahead.
Unleash Your Creativity
With J & B Fasteners' paracord motorcycle vest side laces, you have the opportunity to unleash your creativity and make a bold statement. Use different color combinations to match your bike, create patterns that reflect your personal style, or even add unique charms or beads to further customize your look. The possibilities are endless, and the choice is yours.
Why Choose J & B Fasteners?
Unrivaled quality and durability
Wide range of colors and patterns
Easy installation and adjustment
Opportunity for personalization and creativity
Exceptional customer service
Fast and reliable shipping
With J & B Fasteners' paracord motorcycle vest side laces, you can take your biker style to the next level. Don't settle for ordinary when you can showcase your individuality and make a lasting impression on the road. Explore our collection today and discover the endless possibilities for customization.
© 2022 J & B Fasteners. All rights reserved.