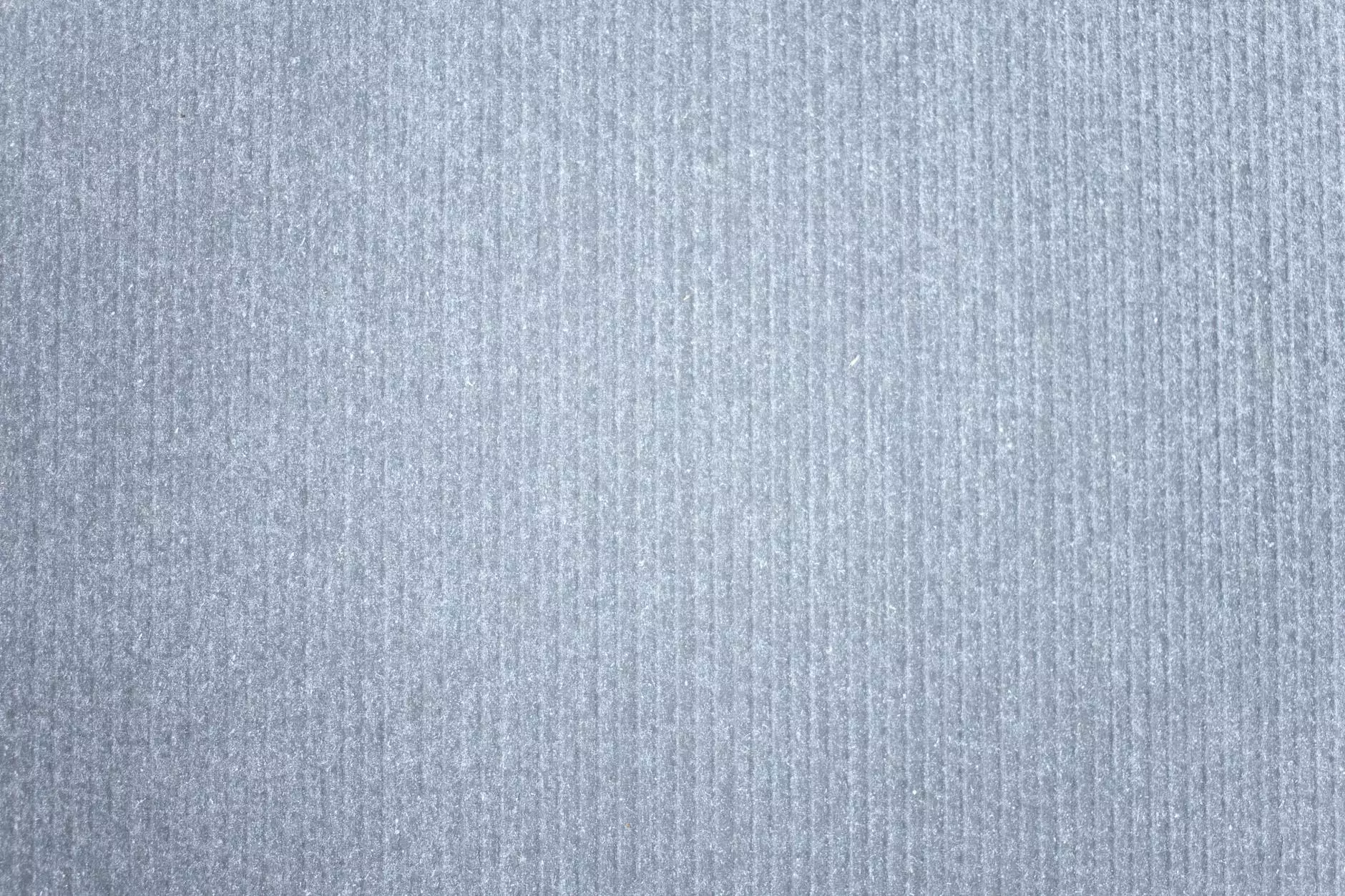 Introduction
Welcome to the world of J & B Fasteners! We take immense pride in providing top-notch woven roving products that redefine strength, durability, and versatility. With our expertise in woven fiberglass materials, we ensure that your projects exceed expectations and stand the test of time.
What is Woven Roving?
Woven roving, also known as woven fiberglass, is a type of reinforcement material used in a wide range of applications. It is formed by weaving direct rovings together, resulting in a high-strength fabric. The woven structure enables excellent mechanical properties, making it an ideal choice for various industries.
Superior Strength and Durability
When it comes to strength and durability, our woven roving stands unrivaled. With its superior tensile strength and impact resistance, it provides exceptional structural integrity to your projects. Whether you're working on boat building, automotive parts, or wind turbine blades, our woven fiberglass reinforcement ensures long-lasting performance.
Applications
Our woven roving products find extensive use in numerous industries, such as:
Marine and boat manufacturing
Aerospace and aviation
Automotive and transportation
Wind energy
Sports and recreation equipment
No matter the industry, our woven fiberglass materials provide the strength and reliability you require for your specific application.
Features and Benefits
Choosing our woven roving offers several advantages:
High Tensile Strength: Our woven fiberglass reinforcement offers exceptional tensile strength, ensuring the stability and integrity of your projects.
Easy to Work With: The pliable nature of woven roving allows for easy handling and application, ensuring a seamless workflow.
Excellent Adhesion: The woven structure promotes excellent resin adhesion, enhancing the overall strength and bonding properties of your composite products.
Versatility: Our woven roving can be used with various resin systems, enabling compatibility with different manufacturing processes and project requirements.
Cost-Effective: By choosing our woven fiberglass, you can benefit from the cost-effectiveness without compromising on quality or performance.
Quality Assurance
At J & B Fasteners, we prioritize delivering the highest quality woven roving products. We meticulously test and inspect every batch to meet rigorous industry standards. Our commitment to quality ensures that your projects benefit from the finest woven fiberglass reinforcement available in the market.
Customer Satisfaction
We value our customers' trust and satisfaction. With our woven roving materials, you can expect exceptional product reliability and consistency. Our knowledgeable team of experts is readily available to provide technical support and guidance, allowing you to make informed decisions based on your specific requirements.
Contact Us
Ready to enhance your projects with our woven roving products? Get in touch with us at J & B Fasteners today! Our dedicated team is here to address your inquiries and assist you in finding the perfect woven fiberglass reinforcement for your application. Trust J & B Fasteners for unparalleled quality and performance.