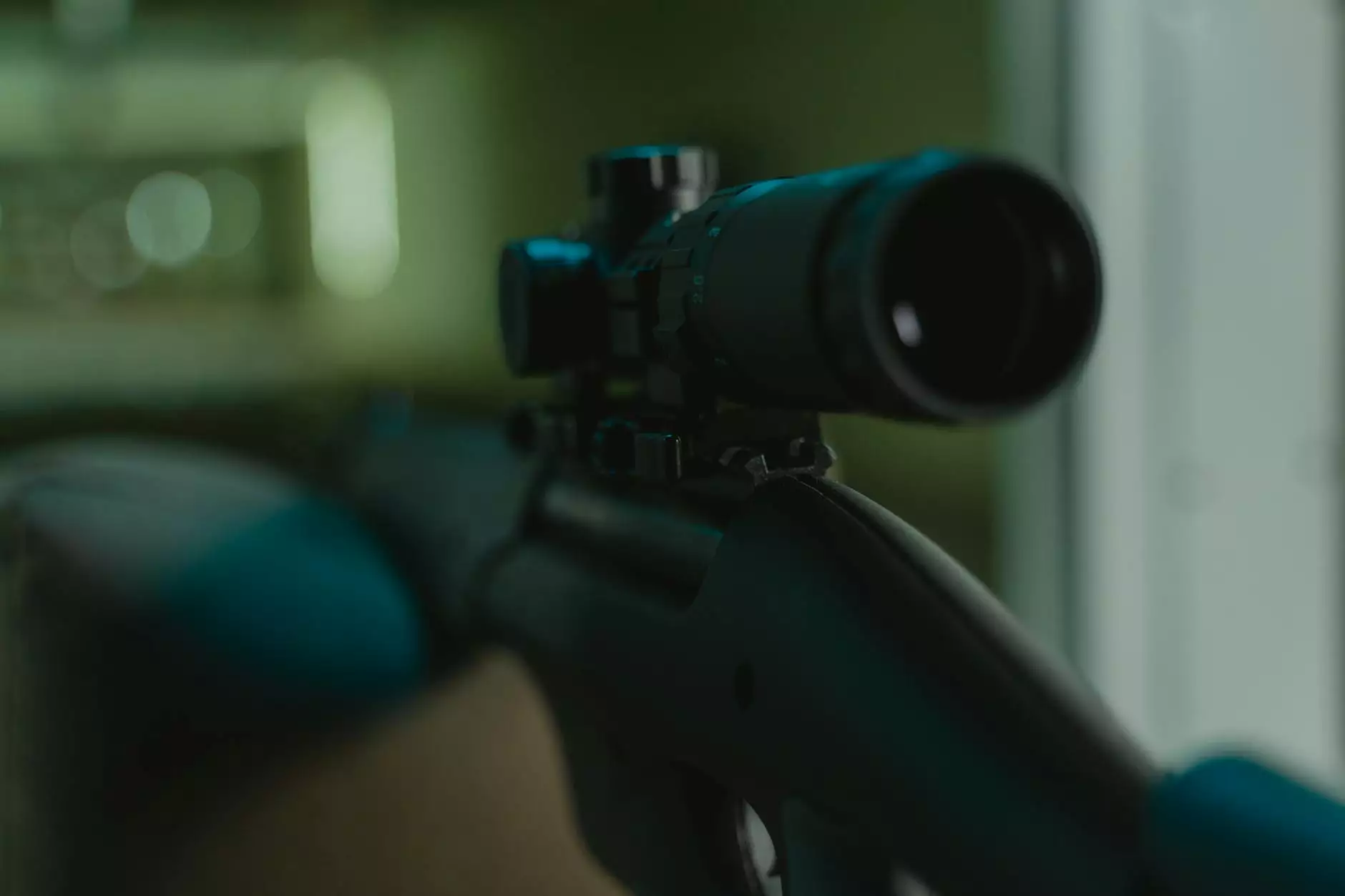 Unparalleled Optics for Hunting Enthusiasts
At J & B Fasteners, we proudly present the Swarovski Z3 rifle scopes, designed to elevate your hunting experience to new heights. With their unparalleled optics and exceptional performance, Swarovski Z3 scopes are the perfect companion for any hunting adventure.
Unmatched Precision
When it comes to precise aiming and accurate shot placement, the Swarovski Z3 takes the lead. These scopes are equipped with cutting-edge technology and top-notch craftsmanship, allowing for uncompromising precision in any lighting condition.
Crystal Clear Images
Experience the remarkable clarity and brilliant image quality delivered by the Swarovski Z3 scopes. Thanks to Swarovski's advanced lens coatings and high-quality glass, these scopes provide excellent light transmission, vivid colors, and sharp details.
Wide Range of Magnification Options
Whether you are hunting in open fields or dense forests, the Swarovski Z3 offers a wide range of magnification options to suit your specific needs. From low to high power, these scopes allow you to quickly adapt to different hunting situations.
Robust Construction
The Swarovski Z3 scopes are built to withstand the rigors of the outdoors. Constructed with durable materials and a rugged design, these scopes are built to last. With their reliable performance, you can confidently take on any hunting challenge.
Waterproof and Fogproof
Don't let unpredictable weather conditions hinder your hunting adventures. Swarovski Z3 scopes are completely waterproof and fogproof, ensuring optimal performance even in the harshest environments. Rain, humidity, or sudden temperature changes won't compromise your view.
Shockproof
J & B Fasteners proudly offers Swarovski Z3 scopes that are built to withstand heavy recoil and shocks. No matter the caliber or the type of firearm you use, these scopes will stay zeroed and provide consistent accuracy shot after shot.
Intuitive and User-Friendly Design
Swarovski Z3 scopes are designed with the hunter in mind. The user-friendly features and intuitive controls allow for quick adjustments on the go, ensuring you never miss a crucial moment in the field.
Ergonomic Turrets
With Swarovski Z3 scopes, making precise adjustments is effortless. The ergonomic turrets provide a tactile click response, allowing you to fine-tune your shot with ease. Additionally, the accurate and repeatable tracking ensures consistent point of impact.
Rapid Diopter Adjustment
Don't waste valuable time struggling to achieve a sharp focus. The Swarovski Z3 scopes feature a rapid diopter adjustment, allowing for quick and easy reticle focus adjustment, even while wearing gloves.
Unleash the Full Potential of Your Hunting Rifle
The Swarovski Z3 rifle scopes bring out the full potential of your hunting rifle, enhancing your accuracy and increasing your chances for a successful hunt. Combine the exceptional optics of the Z3 with your skills, and nothing will stand in your way.
Unmatched Hunting Experience
See the world through the lenses of a Swarovski Z3 scope, and immerse yourself in the ultimate hunting experience. From dusk till dawn, these scopes deliver clear and vibrant images, allowing you to spot game with ease.
Unrivaled Durability
When you invest in a Swarovski Z3 scope, you can trust that it will withstand the demands of your hunting adventures. Built to endure harsh conditions, these scopes are built to accompany you on countless successful hunts for years to come.
Upgrade Your Hunting Game with Swarovski Z3 Scopes
Step up your hunting game and equip yourself with the unmatched precision and exceptional optics of Swarovski Z3 scopes. Visit J & B Fasteners today and explore our extensive collection to find the perfect scope that matches your hunting style and preferences.
Unmissable Deals
Take advantage of our exclusive offers and discounts on Swarovski Z3 scopes. Visit our website or contact our friendly team to learn more about our current promotions and secure your next hunting essential today.
Expert Guidance
At J & B Fasteners, we understand the importance of making the right choice when it comes to your hunting gear. Our experienced team is always ready to provide expert guidance and help you select the perfect Swarovski Z3 scope that meets your needs.
Satisfaction Guaranteed
We take pride in offering only the best products to our customers. With the Swarovski Z3 scopes, your satisfaction is guaranteed. Experience the difference they make in your hunting adventures and enjoy peace of mind with our unparalleled customer service and support.