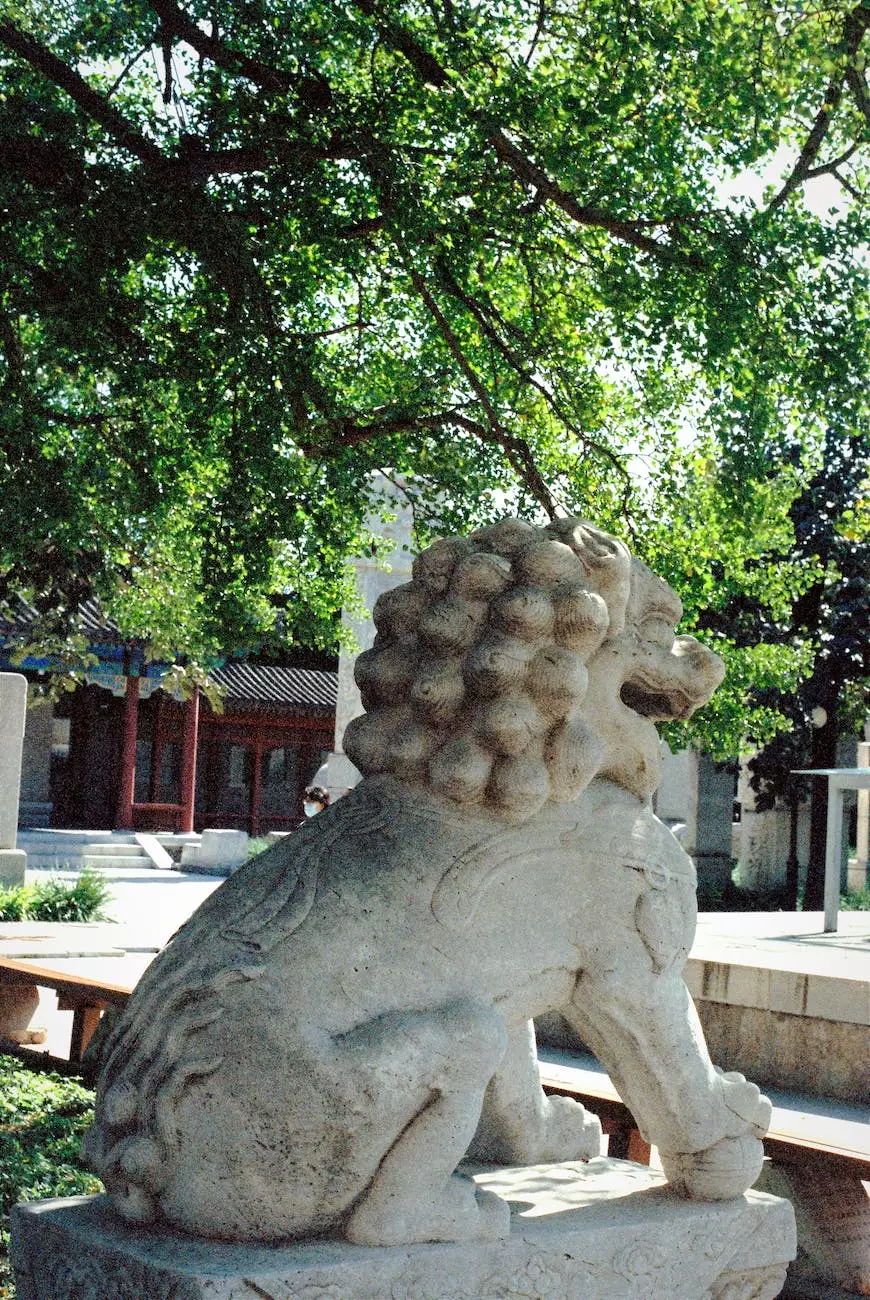 Transform Your Garden with Sculptured Designs
At J & B Fasteners, we believe that a well-designed garden has the power to transform any outdoor space. Introducing our exclusive collection of sculptured garden products that combine function and aesthetics seamlessly. Whether you are a DIY enthusiast or a professional landscaper, our high-quality fasteners and accessories will help you create stunning garden designs that stand out.
Unrivaled Quality and Durability
When it comes to sculptured garden products, quality and durability are of utmost importance. That's why J & B Fasteners takes pride in offering the highest quality materials that are built to last. Our specially curated selection features products made from premium materials such as stainless steel, brass, and aluminum, ensuring excellent resistance against corrosion and weathering. You can trust our products to withstand the test of time and maintain their visual appeal even in the harshest outdoor conditions.
A Wide Range of Products for Every Garden Project
Whether you are planning to create an intricate garden sculpture or construct a pergola for your backyard, J & B Fasteners has you covered. Our extensive range of sculptured garden products includes an array of fasteners, brackets, connectors, and decorative elements. From simple and elegant designs to elaborate and ornate styles, we offer options to suit various aesthetic preferences and project requirements. Choose from our diverse catalog and find the perfect products to bring your garden vision to life.
Unleash Your Creativity with Endless Possibilities
With our sculptured garden products, the possibilities for creativity are endless. Let your imagination run wild and explore different design concepts to enhance your outdoor space. Whether you prefer a modern, minimalist look or a more traditional and intricate style, our products can be combined and customized to create truly unique garden features. Our experienced team is always ready to offer guidance and support, ensuring that your vision becomes a reality.
Expert Advice for Exceptional Results
At J & B Fasteners, we are not just suppliers of top-quality sculptured garden products, but also trusted advisors. Our team of experts has in-depth knowledge and experience in garden design, construction, and maintenance. We are here to assist you at every step of your project, offering valuable advice on product selection, installation techniques, and ongoing maintenance. Your satisfaction and success are our top priorities, and we are committed to helping you achieve exceptional results.
Shop Online with Confidence
Shopping for sculptured garden products has never been easier. At J & B Fasteners, we offer a seamless online shopping experience, allowing you to browse and purchase our products from the comfort of your own home. Our website features detailed product descriptions, specifications, and images to help you make informed decisions. We also provide secure payment options and reliable shipping services, ensuring that your order reaches you in the shortest possible time. Start exploring our online store today and get ready to elevate your garden to a new level of beauty.
Contact Us for Further Assistance
Should you have any questions, require additional information, or need personalized recommendations for your specific garden project, feel free to contact our friendly customer support team. We are here to assist you in any way we can. Join numerous satisfied customers who have trusted J & B Fasteners to bring their sculptured garden dreams to life. Enhance your outdoor space today with our exceptional products.
Turn Your Garden into a Masterpiece with J & B Fasteners
At J & B Fasteners - Sculptured Gardens, we strive to be your go-to destination for all your garden enhancement needs. Our commitment to quality, design, and customer satisfaction sets us apart. Embrace the true potential of your outdoor space and turn it into a masterpiece with our exceptional sculptured garden products. Browse our online store now and let your creativity bloom!