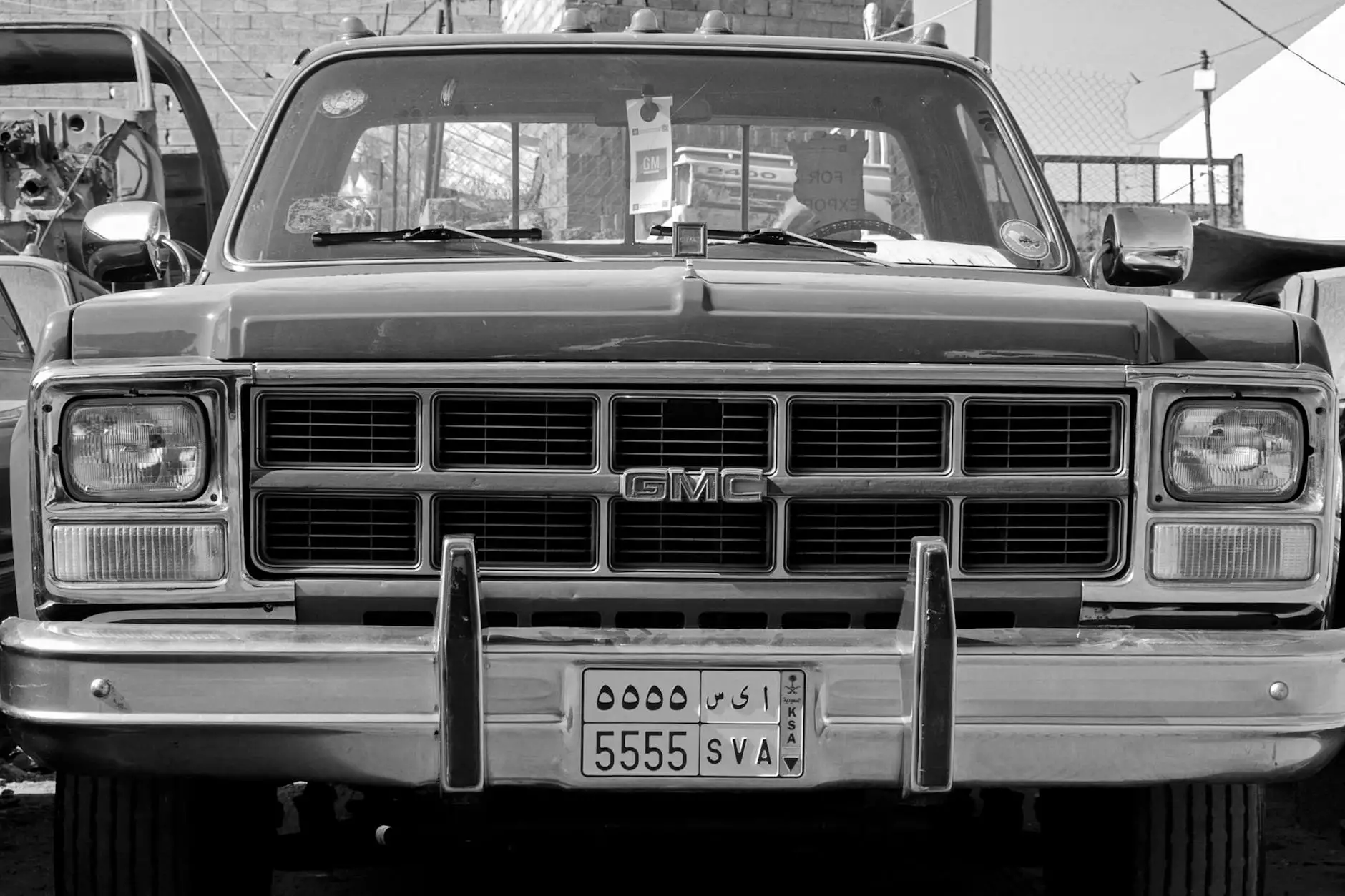 Welcome to J & B Fasteners, your trusted source for top-quality automotive accessories. If you own a GMC Sierra 15-19 truck, our ELEVATION FRONT BUMPER is the perfect upgrade to enhance both the aesthetics and functionality of your vehicle.
Superior Protection and Style
At J & B Fasteners, we understand the importance of having a sturdy and reliable front bumper for your GMC Sierra. The ELEVATION FRONT BUMPER is specifically designed to provide exceptional protection and style, making it an excellent choice for truck enthusiasts.
Constructed from high-quality materials, our steelcraft bumpers are built to withstand the toughest off-road conditions. Whether you're navigating rough terrains or dealing with potential collisions, our front bumper will effectively shield your truck from damage and ensure the safety of both you and your vehicle.
Enhanced Functionality
The ELEVATION FRONT BUMPER not only offers excellent protection but also enhances the functionality of your GMC Sierra. With its integrated winch mount, you can easily equip your truck with a winch for those challenging towing and recovery situations.
Additionally, our front bumper features auxiliary light mounts, providing you with the flexibility to install extra lighting accessories. This allows you to illuminate the road ahead and improve visibility, especially during nighttime or low-light off-road adventures.
Easy Installation
J & B Fasteners is committed to providing our customers with hassle-free experiences. That's why our ELEVATION FRONT BUMPER comes with a straightforward installation process. Designed as a direct fit replacement for your GMC Sierra, it requires no modifications, ensuring a seamless integration with your vehicle.
Moreover, our front bumper is engineered with precision, allowing for easy bolt-on installation. Whether you're a seasoned mechanic or a DIY enthusiast, you can confidently install the ELEVATION FRONT BUMPER with basic tools and minimal effort.
Unmatched Durability
When it comes to choosing a front bumper for your GMC Sierra, durability is of utmost importance. Our ELEVATION FRONT BUMPER is built to last, ensuring long-term reliability and performance.
Manufactured with attention to detail, our steelcraft bumpers undergo rigorous testing to ensure they meet the highest standards of quality. By investing in our front bumper, you can rest assured that it will withstand the challenges of demanding off-road adventures and daily driving.
Customizable Options
At J & B Fasteners, we understand that each truck owner has unique preferences. That's why we offer customizable options for our ELEVATION FRONT BUMPER to ensure it aligns perfectly with your style and requirements.
Choose from different finishes, including matte black or polished steel, to match your truck's aesthetic. Additionally, our front bumper is compatible with various accessories, such as grille guards or light bars, allowing you to personalize your GMC Sierra even further.
Visit our Store Now!
Upgrade your GMC Sierra with the ELEVATION FRONT BUMPER 15-19 GMC Sierra at J & B Fasteners. Our commitment to quality, style, and functionality sets us apart from the competition.
Don't settle for subpar front bumpers. Experience superior protection, enhanced functionality, and unmatched durability with our ELEVATION FRONT BUMPER. Visit our store now to browse our wide selection of automotive accessories and elevate your GMC Sierra to new heights!