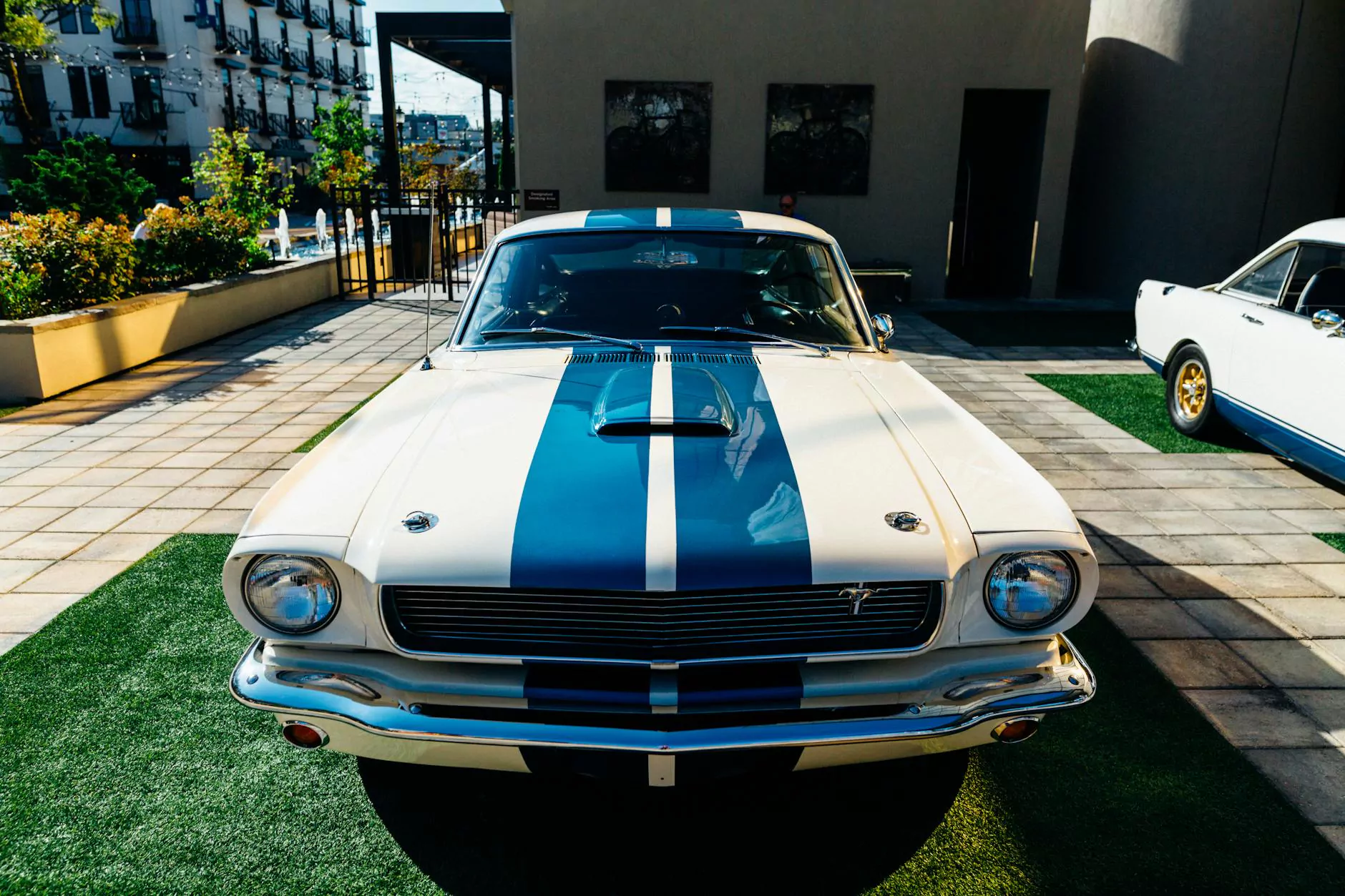 Welcome to J & B Fasteners
At J & B Fasteners, we take pride in offering the finest selection of Ford Steelcraft Bumpers distributed by Hendry's. Our commitment to quality, durability, and customer satisfaction sets us apart from the competition. With our comprehensive range of bumpers, we are confident that you will find the perfect fit for your Ford vehicle.
Enhance the Look and Functionality of Your Ford
When it comes to upgrading your Ford, Steelcraft Bumpers are the ideal choice. With their sleek and stylish designs, these bumpers not only provide added protection but also enhance the overall aesthetics of your vehicle. Whether you are a passionate off-roader or simply want to add a touch of ruggedness to your Ford, our Steelcraft Bumpers are the perfect solution.
Unparalleled Quality and Durability
At J & B Fasteners, we understand the importance of quality and durability when it comes to bumpers. That's why we partner with Hendry's, a trusted distributor of Steelcraft Bumpers. With their extensive knowledge and expertise, Hendry's ensures that each bumper meets the highest standards of craftsmanship and durability.
Constructed from premium-quality materials, our Steelcraft Bumpers are built to withstand the toughest conditions. Whether you're tackling rough terrains or navigating crowded city streets, you can trust our bumpers to provide unmatched protection and support.
Wide Range of Options
Our store offers a wide variety of Steelcraft Bumpers to cater to different Ford models and individual preferences. From front bumpers to rear bumpers, we have options that fit perfectly with various Ford vehicle models, including F-150, Ranger, Explorer, and more.
Easy Installation Process
Installing Steelcraft Bumpers on your Ford is a breeze. With their precise design and fit, these bumpers can be easily installed by following the provided instructions. Whether you prefer professional installation or enjoy DIY projects, you can quickly enhance your Ford's look and functionality with our Steelcraft Bumpers.
Unbeatable Customer Support
At J & B Fasteners, we believe in providing exceptional customer support to ensure your complete satisfaction. Our team of knowledgeable experts is always ready to assist you in choosing the right bumper for your Ford. Whether you have a question about compatibility, installation, or any other aspect, feel free to reach out to us. We are here to help!
Experience the Difference with J & B Fasteners
Don't settle for subpar bumpers that compromise on quality and durability. Choose J & B Fasteners for authentic Steelcraft Bumpers distributed by Hendry's, and experience the difference for yourself. With our extensive selection, unbeatable customer support, and commitment to excellence, we are confident that you will be satisfied with your purchase.
Contact Us
Ready to upgrade your Ford with a Steelcraft Bumper? Contact J & B Fasteners today and let our experts guide you through the selection process. We are here to help you find the perfect bumper that meets your needs and exceeds your expectations.
Phone: 123-456-7890
Email: [email protected]
Address: 1234 Fastener Lane, Cityville, State