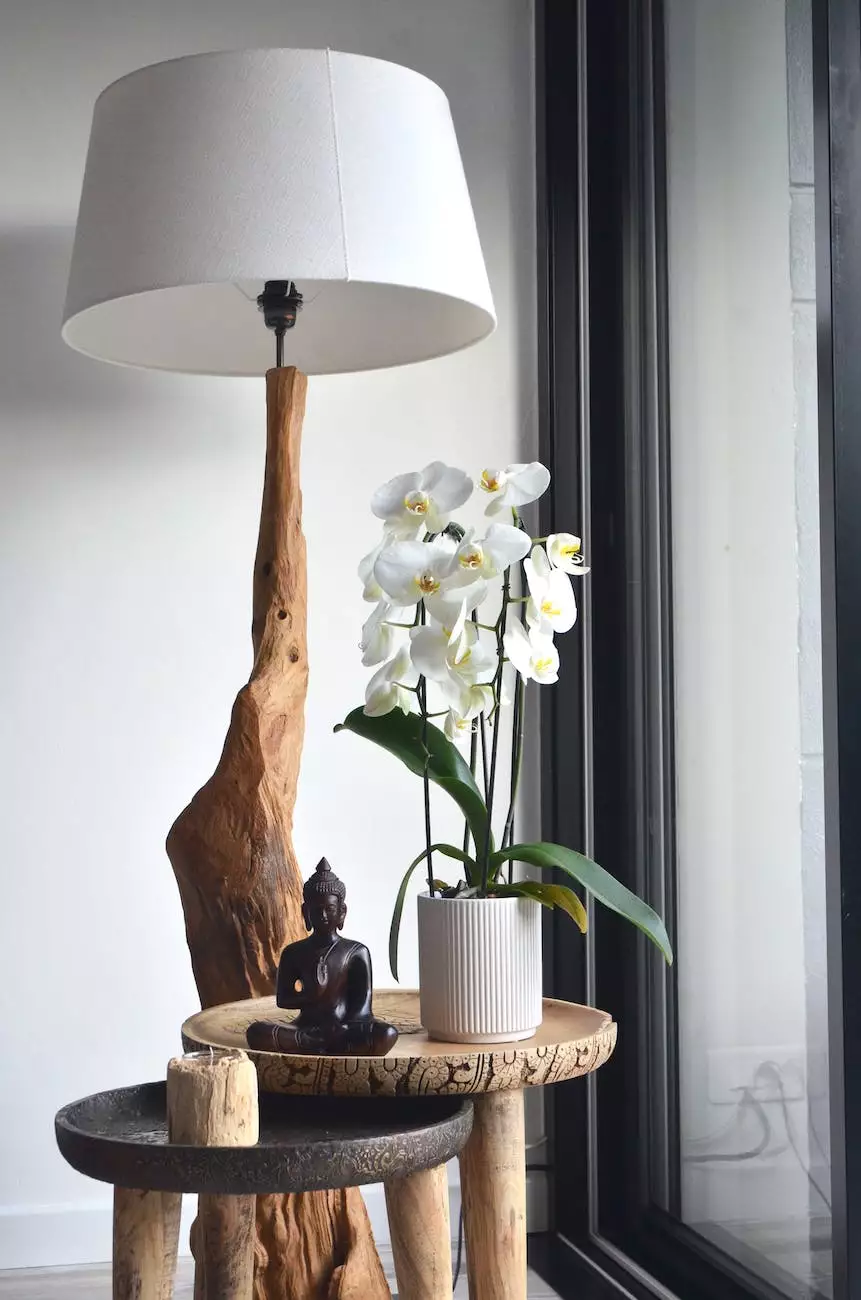 Introduction to the ORCHID LAMP
Welcome to J & B Fasteners, your premier destination for high-quality home decor. We are excited to present to you the extraordinary ORCHID LAMP from WILDWOOD. This stunning piece of art combines refined craftsmanship, elegant design, and a touch of nature to create an ambiance of sophistication in your living space.
Exquisite Design and Craftsmanship
The ORCHID LAMP encapsulates the beauty of nature in an awe-inspiring form. Delicately handcrafted by skilled artisans, it features intricate details that mimic the grace and allure of real orchids. Every petal, leaf, and stem has been meticulously sculpted and shaped with expert precision.
Elevate Your Space with Elegance
Add a touch of elegance to any room or office with the ORCHID LAMP. Its exquisite design and timeless appeal make it a perfect centerpiece or accent piece in both traditional and modern interiors. Whether you place it on a side table, mantle, or desk, this lamp will effortlessly enhance the atmosphere and leave a lasting impression on your guests.
Bringing Nature Indoors
With the ORCHID LAMP, you can bring the beauty of nature indoors without compromising on functionality. The lamp provides soft, warm lighting that creates a cozy and inviting ambiance. Its carefully positioned light source casts a gentle glow, highlighting the delicate details of the orchid petals and adding a serene atmosphere to your space.
Customizable Options
We understand that every space is unique and should be a reflection of your personal style. That's why the ORCHID LAMP is available in a variety of finishes and colors to seamlessly integrate with your existing decor. Choose from classic metals like brushed nickel or brass, or opt for a bold statement with vibrant hues like ruby red or sapphire blue.
Unmatched Quality and Durability
At J & B Fasteners, we believe in providing our customers with products of the highest quality. The ORCHID LAMP is no exception. Built to stand the test of time, it is crafted using premium materials that ensure long-lasting durability. Each element of the lamp is thoughtfully designed to withstand daily use while retaining its beauty and elegance.
Installation and Care
Installing the ORCHID LAMP is hassle-free and doesn't require any specialized tools. Simply follow the provided instructions, and you'll have your space illuminated in no time. To maintain its pristine appearance, occasional dusting using a soft, dry cloth is sufficient. Avoid using harsh chemicals or abrasive materials that could damage the lamp's finish.
Order Your ORCHID LAMP from J & B Fasteners
Experience the enchanting beauty of the ORCHID LAMP from WILDWOOD by ordering yours today from J & B Fasteners. We pride ourselves on providing exceptional customer service and ensuring that your shopping experience is seamless. With our secure online ordering system and reliable shipping options, your lamp will be delivered to your doorstep with care.
Conclusion
The ORCHID LAMP from WILDWOOD is a true masterpiece that combines nature-inspired design, impeccable craftsmanship, and unparalleled elegance. Add a touch of refinement to your space with this stunning lamp and let its enchanting glow transform the atmosphere. Order yours now from J & B Fasteners and discover the magic of the ORCHID LAMP.