My Dashboard: Fastener Management Made Easy with J & B Fasteners
Aug 14, 2021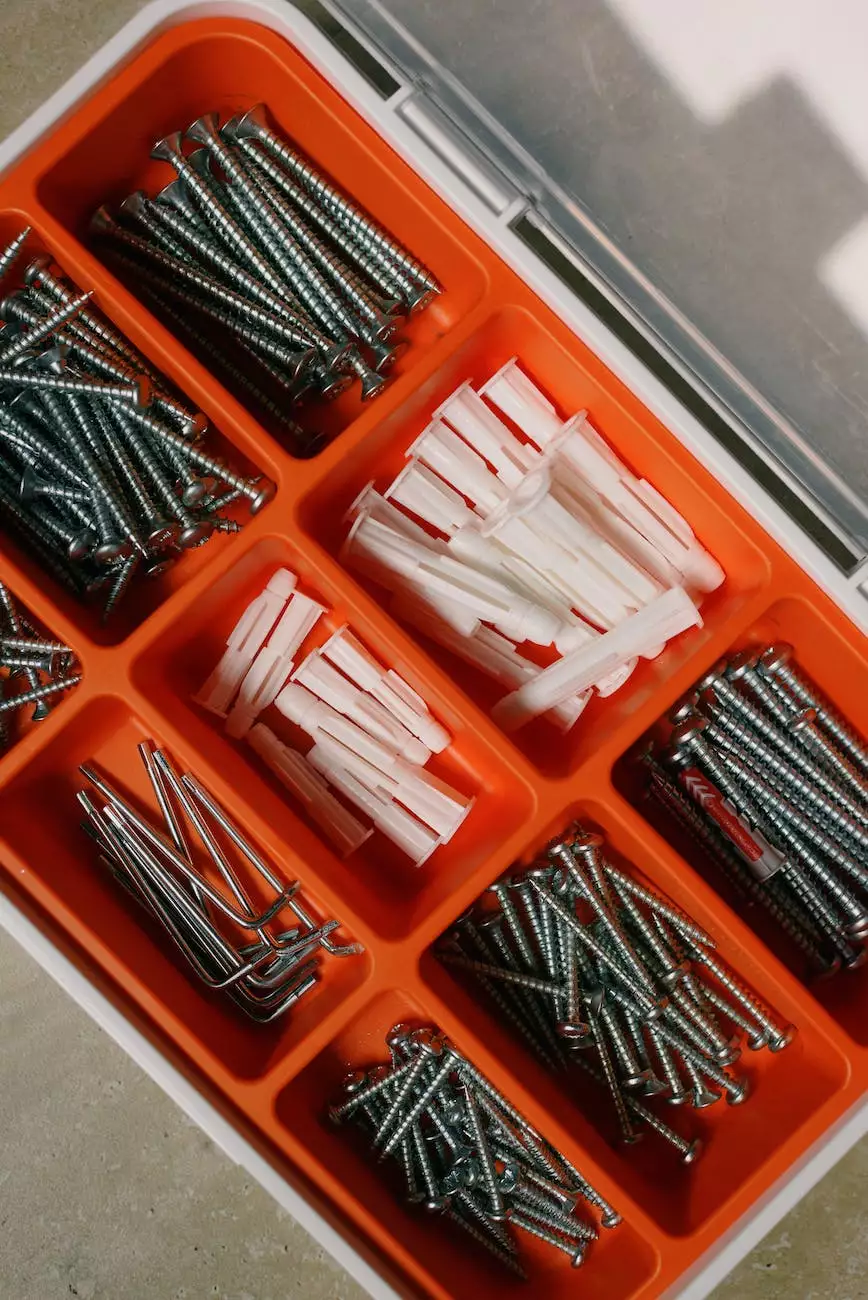 Welcome to My Dashboard, a revolutionary tool designed specifically for fastener management by J & B Fasteners. With our cutting-edge technology and years of expertise in the industry, we are dedicated to providing you with the most comprehensive and efficient solution to optimize your fastener inventory and streamline your supply chain.
Get Real-Time Inventory Insights
With My Dashboard, you can access real-time inventory data at your fingertips. Stay informed about the availability of each fastener, their current location, and other essential details. Our advanced tracking system ensures that you are always aware of the status of your fastener stock, minimizing delays and eliminating the risk of stockouts.
Create Custom Reports for Data-Driven Decision Making
Make informed decisions with our extensive reporting capabilities. My Dashboard allows you to create custom reports based on various parameters such as fastener type, quantity, location, and usage history. Analyze trends, identify patterns, and gain valuable insights into your fastener usage, enabling you to make data-driven decisions that drive business growth.
Optimize Your Supply Chain
Efficiency is the key to success in any industry, and fastener management is no exception. J & B Fasteners understands the challenges businesses face in maintaining an optimized supply chain, and that's why we have created My Dashboard. Seamlessly integrate your supply chain processes, reduce lead times, and eliminate unnecessary inventory costs.
Our platform allows you to collaborate with suppliers, track orders, and efficiently manage your entire procurement process. By having a clear overview of your fastener inventory and supply chain, you can identify potential bottlenecks and implement strategies to ensure seamless operations.
Streamline Your Fastener Procurement Process
Through My Dashboard, you can streamline your fastener procurement process like never before. Easily place orders directly from our platform, ensuring accuracy and eliminating manual data entry errors. Our system offers you visibility into supplier performance metrics, such as lead times and order accuracy, helping you make informed decisions when choosing the right partners for your business.
Stay Informed with Notifications
Never miss an important update with our comprehensive notification system. Receive real-time alerts about low stock levels, delayed shipments, or any other critical information that needs your attention. Stay one step ahead by addressing potential issues before they impact your production schedule.
Conclusion
My Dashboard by J & B Fasteners is the ultimate solution for fastener management. Maximize your efficiency, optimize your supply chain, and make data-driven decisions with ease. Take your fastener inventory management to the next level and stay ahead of the competition with our cutting-edge technology and unparalleled expertise in the industry.