Stock Mailing Labels for Efficient and Professional Mailings
May 1, 2023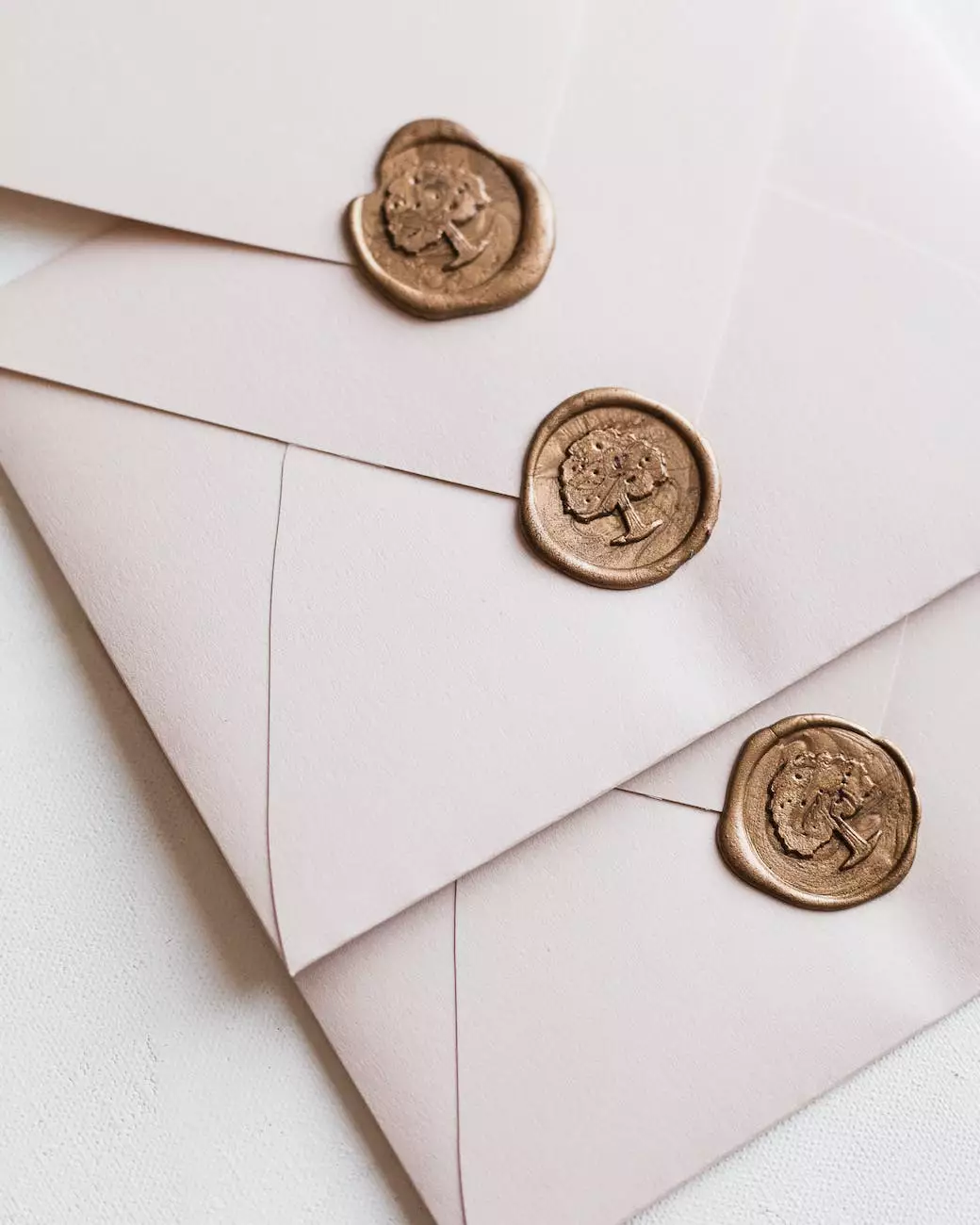 At J & B Fasteners, we understand the importance of efficient mailings for businesses of all sizes. That's why we offer a premium selection of stock mailing labels to help streamline your mailing operations. Our extensive range of labels is designed to meet the diverse needs of businesses, ensuring professional and reliable mailings every time.
Why Choose Our Stock Mailing Labels?
When it comes to labeling and mailing, quality matters. Our stock mailing labels are crafted with utmost precision and attention to detail, ensuring excellent print clarity, adhesive strength, and overall durability. By choosing J & B Fasteners for your stock mailing labels, you can benefit from:
Variety of Sizes: We offer a wide range of label sizes to accommodate various mailing requirements. Whether you need small labels for envelopes or larger ones for packages, we have the perfect size for you.
Multiple Designs: Our stock mailing labels come in various designs and colors, allowing you to add a professional touch to your mailings. Choose from classic white labels or explore more eye-catching options to enhance your brand image.
High-Quality Materials: We believe in using only premium materials to ensure the longevity of our labels. Our stock mailing labels are made from durable materials that resist fading, smudging, and tearing, providing you with peace of mind during transit and delivery.
Easy Application: Our labels are designed for hassle-free application, saving you time and effort. Simply peel and stick them to your envelopes, packages, or other mailing items, allowing you to focus on other important tasks.
Affordability: We understand the importance of cost-effective solutions for businesses. Our stock mailing labels are competitively priced without compromising on quality, making them a reliable choice for your budget-conscious needs.
The Versatility of Stock Mailing Labels
Our stock mailing labels offer incredible versatility, making them suitable for various applications and industries. Whether you are a small business owner, a marketing professional, or an office manager, our labels can serve your specific needs. Here are just a few of the many ways our stock mailing labels can be utilized:
Business Mailings
Efficiently label your business mailings with our stock mailing labels. Whether you are sending invoices, contracts, proposals, or promotional materials, our labels will add a professional and polished touch to your correspondence. Impress your clients and partners with high-quality mailings that reflect your attention to detail.
E-commerce & Shipping
If you run an e-commerce business or frequently ship products to customers, our stock mailing labels are a must-have. Their strong adhesive properties ensure that they stay securely in place during transit, reducing the risk of lost or mishandled packages. Enhance your brand's image by customizing the labels with your logo or other relevant information.
Event Invitations and Announcements
Make a lasting impression on your recipients with beautifully designed stock mailing labels for event invitations and announcements. Whether it's a wedding, a corporate event, or a special celebration, our labels can help set the tone and create anticipation. Personalize them with elegant fonts and colors to complement your event theme.
Office Organization
Keeping your office space organized is essential for productivity and efficiency. Our stock mailing labels can be used for labeling files, folders, storage boxes, and more. With clear and legible labels, you and your colleagues can easily locate and access important documents, ensuring a streamlined workflow.
Order Your Stock Mailing Labels Today
At J & B Fasteners, we take pride in providing top-quality stock mailing labels that meet the highest industry standards. Our commitment to excellent customer service and product quality sets us apart. Place your order today and experience the convenience and professionalism our stock mailing labels offer.