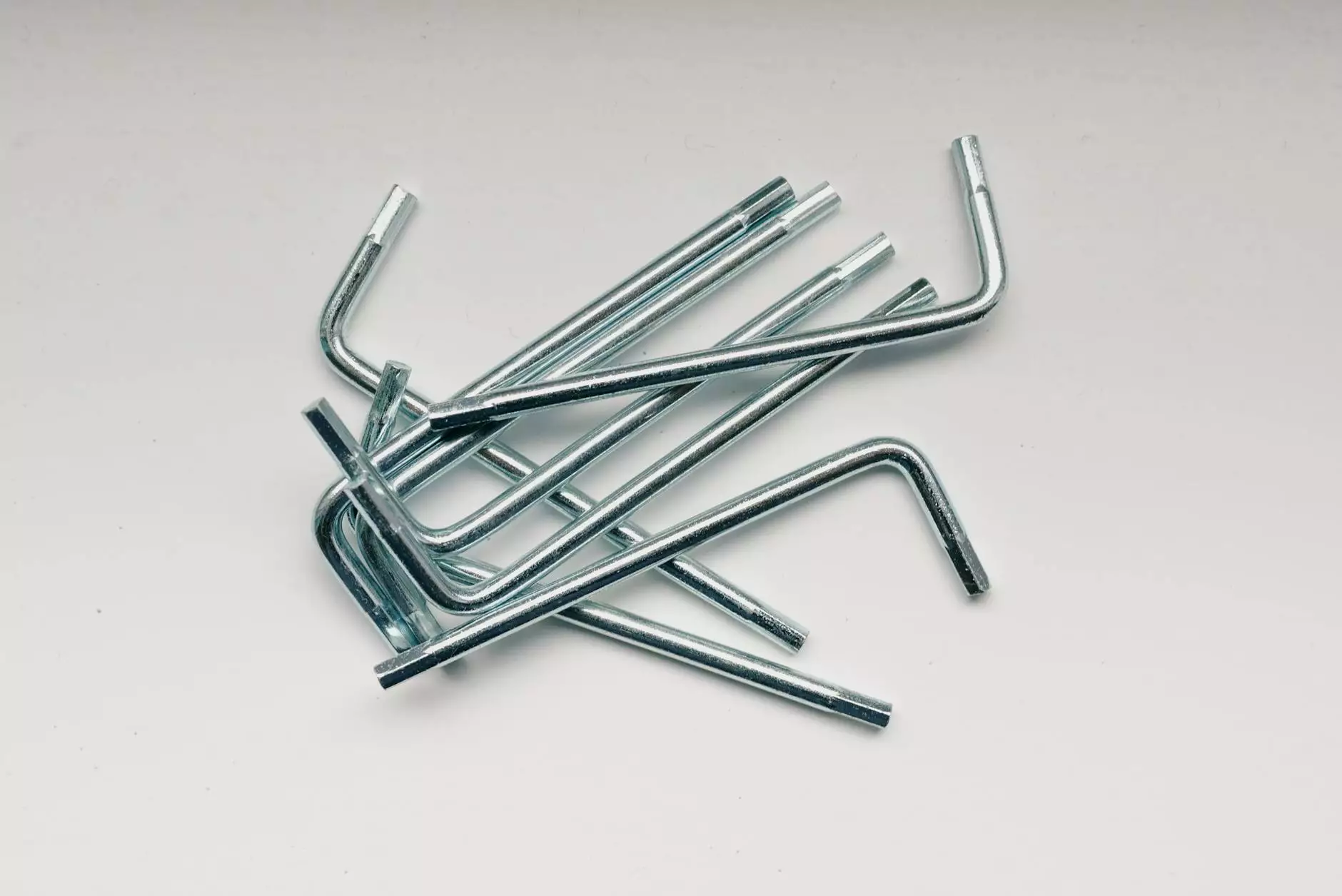 Welcome to J & B Fasteners, your go-to destination for a comprehensive range of high-precision fasteners and hardware. We proudly present to you our exceptional brand - Prosource, specializing in top-notch fasteners for industrial, construction, and DIY projects.
Unparalleled Quality and Reliable Performance
At Prosource, we understand the importance of choosing the right fasteners to ensure the success and longevity of your projects. That's why we have meticulously designed and engineered each product to deliver unparalleled quality and reliable performance, surpassing industry standards.
Wide Range of Fasteners and Hardware Solutions
Our extensive selection of fasteners and hardware includes everything you need to complete your projects with efficiency and precision. From nuts, bolts, screws, and anchors to washers, clips, rivets, and more - Prosource has got you covered.
Industrial Fasteners
For industrial applications, we provide an extensive range of durable and high-strength fasteners that can withstand the toughest conditions. Our industrial-grade products are designed to support heavy loads, ensuring the structural integrity and safety of your projects.
Construction Fasteners
When it comes to construction, Prosource offers a wide selection of fasteners that meet the rigorous demands of the industry. Our construction-grade solutions provide exceptional performance, helping you build with confidence and peace of mind.
DIY Fasteners
For DIY enthusiasts and homeowners, we offer a variety of user-friendly fasteners and hardware solutions that make your home improvement projects a breeze. From hanging shelves to assembling furniture, Prosource has the perfect fastener to assist you every step of the way.
Uncompromising Commitment to Customer Satisfaction
At J & B Fasteners, we take pride in our unwavering commitment to customer satisfaction. With Prosource, you not only get superior fasteners but also an exceptional buying experience.
Expert Guidance and Assistance
Our team of knowledgeable professionals is always ready to provide expert guidance and assistance, ensuring you choose the right fasteners for your specific application. We understand that every project is unique, and we are dedicated to helping you find the perfect solutions.
Fast and Reliable Shipping
Our efficient shipping process ensures that your orders are dispatched promptly, reaching you in the shortest possible time. We partner with trusted shipping services to provide fast and reliable delivery, so you can start working on your projects without unnecessary delays.
Competitive Pricing
At Prosource, we believe that top-quality fasteners should be accessible to all. That's why we offer competitive pricing without compromising on the performance or durability of our products. Experience exceptional value for your money when you choose Prosource for your fastener needs.
Choose Prosource for Unmatched Fastener Solutions
Whether you are an industry professional, a construction contractor, or a passionate DIYer, Prosource is your ultimate source for superior fasteners and hardware solutions. Trust our brand to provide the highest quality products, excellent customer service, and the reliability you need for successful project completion.
Explore our extensive range of fasteners and hardware today and discover why Prosource, brought to you by J & B Fasteners, is the preferred choice for professionals and enthusiasts alike. Shop with us and take your projects to new heights of excellence.