Machinery > Air Compressors & Vacuum Pumps
Jan 30, 2018
Power Tools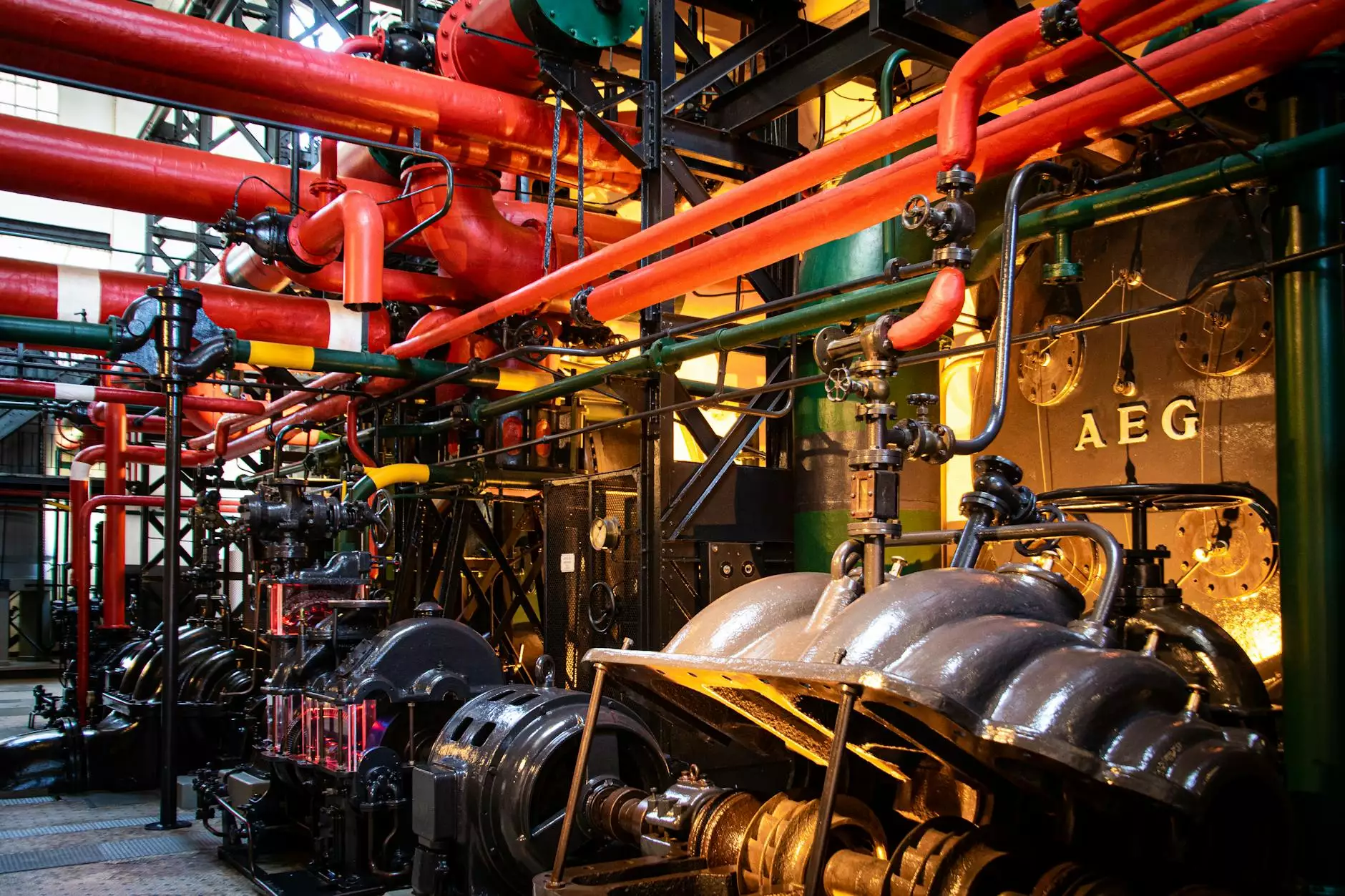 Welcome to J & B Fasteners, your trusted source for top-of-the-line air compressors and vacuum pumps for all your machinery needs. We understand the importance of reliable equipment to optimize the performance and productivity of your operations. Our extensive catalogue offers a wide range of options to meet your specific requirements.
Why Choose J & B Fasteners for Air Compressors & Vacuum Pumps?
At J & B Fasteners, we take pride in offering the highest quality air compressors and vacuum pumps in the industry. Our dedication to customer satisfaction and years of experience have established us as a trusted supplier for many businesses worldwide. Here's why you should choose us:
1. Extensive Catalogue
Our catalogue includes a comprehensive selection of air compressors and vacuum pumps from leading manufacturers. Whether you need a small portable compressor for occasional use or a large industrial pump for heavy-duty applications, we have the perfect solution for you. Browse through our extensive range and find the right product to meet your specific needs.
2. Superior Quality
We understand that durability, performance, and efficiency are crucial when it comes to air compressors and vacuum pumps. That's why we only offer products known for their superior quality. Our team carefully selects each item to ensure they meet our stringent standards. When you choose J & B Fasteners, you can be confident that you are investing in long-lasting, reliable equipment.
3. Expert Guidance
Choosing the right air compressor or vacuum pump can be a daunting task, especially with the multitude of options available. Our team of knowledgeable experts is here to assist you every step of the way. Whether you have technical questions or need assistance in selecting the ideal product for your machinery, our friendly staff will provide the guidance you need to make an informed decision.
4. Competitive Prices
At J & B Fasteners, we believe that quality machinery shouldn't break the bank. We strive to offer our customers competitive prices without compromising on quality. By maintaining strong relationships with our suppliers, we are able to pass on the cost savings to our valued customers. Get the best value for your money when you shop with us.
5. Reliable After-Sales Support
Our commitment to customer satisfaction doesn't end with the sale. We provide reliable after-sales support to ensure your air compressor or vacuum pump functions optimally throughout its lifespan. Our dedicated service team is ready to assist you with any maintenance, repairs, or troubleshooting needs you may have. Count on us to be there whenever you need assistance.
Explore Our Air Compressors & Vacuum Pumps Catalogue
Our extensive range of air compressors and vacuum pumps caters to various industries and applications. Explore the different categories available in our catalogue:
1. Portable Air Compressors
We offer a diverse selection of portable air compressors that are perfect for on-the-go use or applications with limited space. These compact yet powerful units deliver reliable performance and are designed to provide maximum efficiency.
2. Industrial Air Compressors
If you require heavy-duty air compressors for industrial applications, look no further. Our industrial range includes high-capacity compressors known for their robustness, durability, and ability to handle demanding tasks with ease.
3. Vacuum Pumps
Our vacuum pumps are engineered to provide efficient and reliable suction performance. From small-scale tasks to industrial vacuum systems, we offer a variety of pumps capable of meeting diverse application requirements.
4. Accessories and Spare Parts
In addition to our air compressors and vacuum pumps, we also provide a wide range of accessories and spare parts to support your equipment. Browse through our catalogue to find hoses, filters, lubricants, and other essential components for maintaining and optimizing your machinery.
Contact J & B Fasteners Today
Ready to enhance the performance of your machinery with our high-quality air compressors and vacuum pumps? Don't hesitate to get in touch with our friendly team today. We are here to answer your questions, provide additional information, and assist you in finding the perfect solution for your specific needs.
Call us at +1 (555) 123-4567 or email us at [email protected]. We look forward to serving you and becoming your reliable partner in meeting all your machinery requirements.