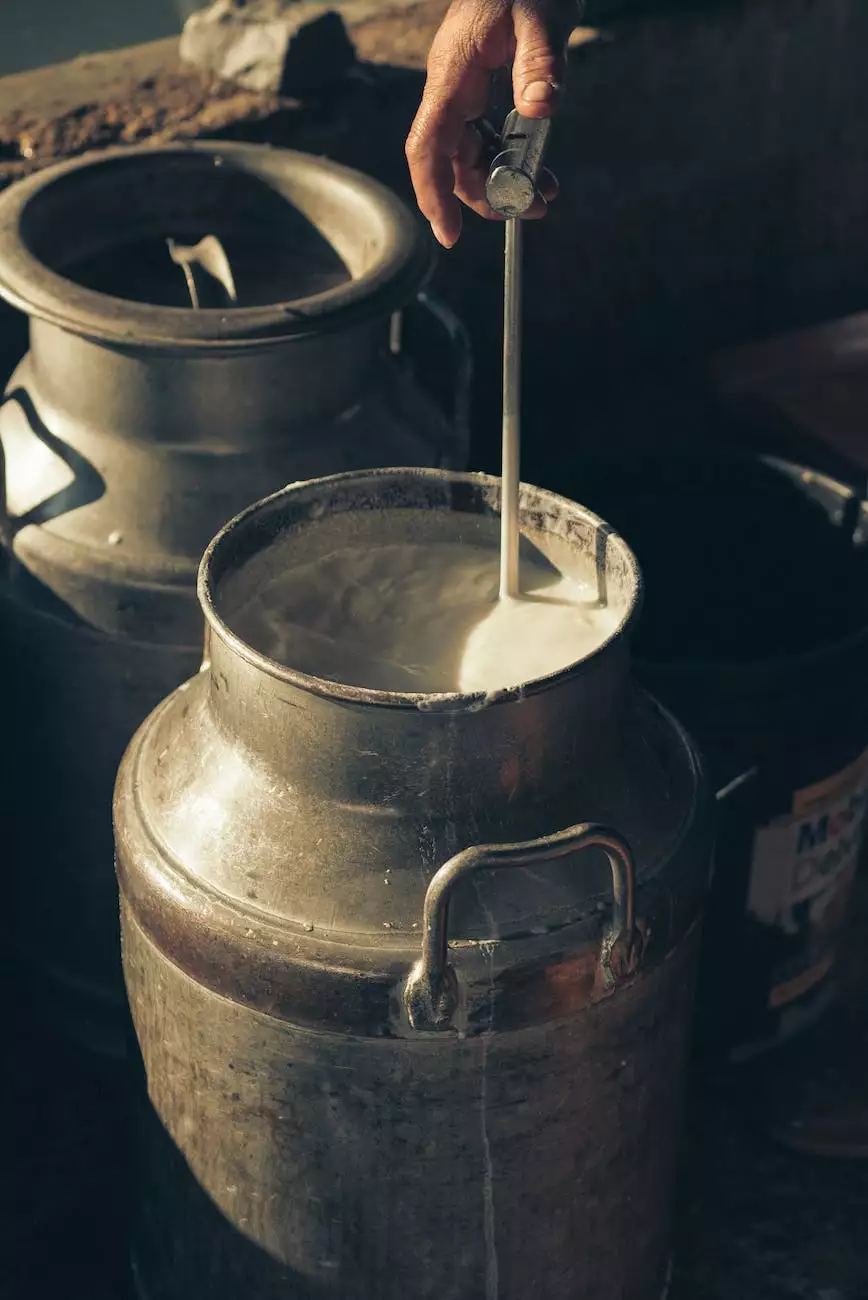 Introduction
Welcome to J & B Fasteners, your trusted provider of high-quality fasteners and construction products. In this page, we are excited to introduce you to the HARVEY 018010-24 Solvent Cement. This 8 oz can of liquid cement is a top-notch solution for all your bonding needs. Let's dive into its remarkable features, applications, and the benefits it can deliver.
Superior Features of HARVEY 018010-24 Solvent Cement
Our HARVEY 018010-24 Solvent Cement stands out from the competition due to its exceptional set of features:
1. High-Quality Liquid Formula
The liquid consistency of the cement ensures easy application and allows it to penetrate through surfaces, creating strong and durable bonds. This feature makes it ideal for various indoor and outdoor projects.
2. Reliable Bonding Strength
With the HARVEY 018010-24 Solvent Cement, expect nothing but reliable bonding strength. Its powerful formulation ensures a secure bond that can withstand different weather conditions, moisture, and other external factors, guaranteeing long-lasting results.
3. Versatile Applications
This versatile cement is suitable for a wide range of materials, including PVC, CPVC, and ABS pipes, fittings, and other plumbing components. It offers a flexible solution for both residential and commercial plumbing applications.
4. Easy to Use
The user-friendly nature of this cement enables hassle-free application. Its controlled drying time allows for proper adjustments and ensures precise bonding. Whether you are a professional plumber or a DIY enthusiast, using this solvent cement will be a breeze.
Applications of HARVEY 018010-24 Solvent Cement
The HARVEY 018010-24 Solvent Cement is specifically designed for various plumbing applications. Here are just a few examples:
1. Residential Plumbing Projects
If you are undertaking plumbing projects in your home, such as installing or repairing pipes, fittings, or fixtures, this solvent cement is a must-have. Its versatility and high bonding strength will ensure your plumbing system operates smoothly.
2. Commercial Plumbing Installations
For commercial applications, such as large-scale plumbing installations or repairs in buildings, offices, or industrial facilities, the HARVEY 018010-24 Solvent Cement provides the durability and reliability necessary to meet demanding requirements.
3. Irrigation Systems
When it comes to setting up or maintaining irrigation systems, using a cement that can withstand constant water exposure is crucial. The HARVEY 018010-24 Solvent Cement offers excellent water resistance, making it an excellent choice for irrigation projects.
Benefits of Choosing HARVEY 018010-24 Solvent Cement
By opting for the HARVEY 018010-24 Solvent Cement from J & B Fasteners, you can enjoy numerous benefits including:
1. Exceptional Durability
Our solvent cement ensures a robust and long-lasting bond. You can trust that your plumbing connections will remain intact over time, reducing the need for frequent repairs or replacements.
2. Enhanced System Performance
With its reliable bonding strength, this cement helps improve the overall performance of your plumbing system. It minimizes the risk of leaks or pipe failures, ensuring efficient water flow and preventing costly water damage.
3. Time and Cost Savings
The efficiency and ease of use of the HARVEY 018010-24 Solvent Cement contribute to significant time and cost savings. Its quick drying time and excellent adhesive properties eliminate the need for prolonged waiting periods or additional materials.
4. Trusted Brand
As a proud supplier of HARVEY products, J & B Fasteners guarantees the quality and reliability of the Solvent Cement. HARVEY has established itself as a trusted brand in the industry, providing professionals and enthusiasts with top-notch solutions.
Choose J & B Fasteners for Your Cement Needs
When it comes to finding the perfect cement for your plumbing projects, look no further than J & B Fasteners. Our commitment to delivering high-quality products, like the HARVEY 018010-24 Solvent Cement, combined with exceptional customer service, sets us apart from the competition.
Explore our website to find a wide range of fasteners, tools, and construction supplies to meet all your project requirements. For any inquiries or assistance, our knowledgeable team is always ready to help. Contact us today and experience the J & B Fasteners difference!