Jorgensen 3202-HT 2-Inch Spring Clamp with Handle: Unleash Your Woodworking Potential
Aug 5, 2022
Fasteners & Nails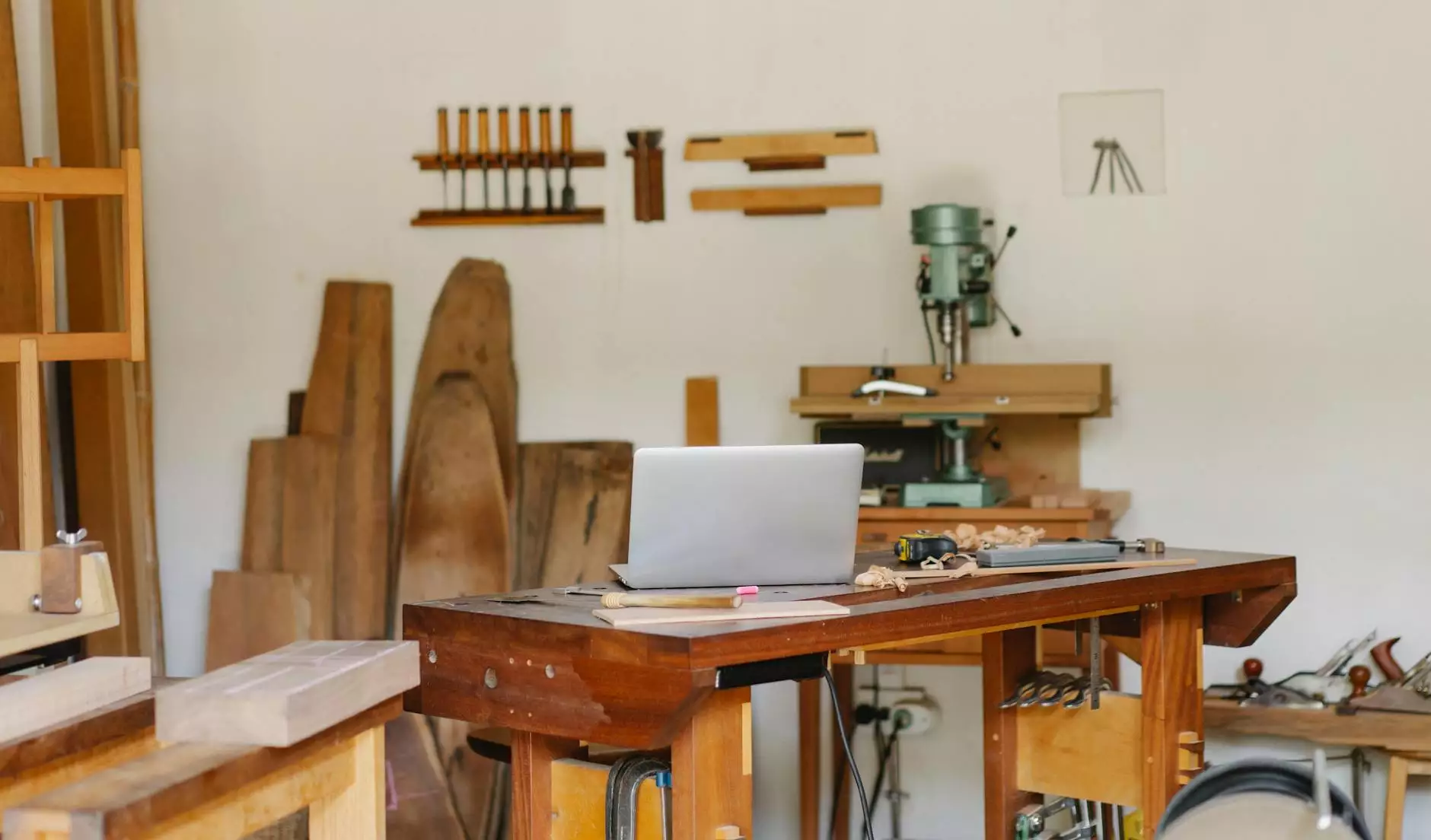 Secure Your Materials with the Jorgensen 3202-HT Spring Clamp
If you're a woodworking enthusiast or a professional, you understand the importance of reliable clamping tools to ensure the success of your projects. At J & B Fasteners, we proudly present the Jorgensen 3202-HT 2-Inch Spring Clamp with Handle, a versatile tool designed to provide secure gripping for a wide range of woodworking applications.
The Perfect Combination of Strength and Convenience
When it comes to clamps, strength and convenience are two vital factors to consider. The Jorgensen 3202-HT Spring Clamp offers the perfect combination of both. With its sturdy construction and 2-inch jaw opening, this clamp provides a reliable grip that holds your materials firmly in place.
Featuring a durable handle, the Jorgensen 3202-HT allows for easy operation, making it a breeze to secure and release your materials whenever needed. Whether you're working on delicate woodworking projects or heavy-duty applications, this spring clamp has you covered.
Enhance Your Woodworking Experience
Imagine working on your woodworking projects with confidence and precision. The Jorgensen 3202-HT Spring Clamp empowers you to do just that. With its powerful grip, you can focus on the task at hand, knowing that your materials are securely held in place.
Whether you're assembling furniture, joining pieces together, or gluing components, this spring clamp offers unparalleled support and stability. No more worrying about materials shifting or slipping during your work. The Jorgensen 3202-HT delivers peace of mind, allowing you to fully immerse yourself in your craftsmanship.
Unparalleled Versatility
One of the standout features of the Jorgensen 3202-HT Spring Clamp is its versatility. It can be utilized for a wide variety of woodworking tasks, making it an essential tool in any woodworker's arsenal. From holding down workpieces to securing intricate joinery, this clamp excels in all scenarios.
Additionally, the 2-inch jaw opening accommodates materials of various thicknesses, further expanding its range of applications. The spring design ensures an even distribution of pressure, eliminating the risk of damaging delicate surfaces while maintaining a secure grip.
Let the Jorgensen 3202-HT Spring Clamp Simplify Your Projects
Precise, efficient, and reliable – these are the qualities that define the Jorgensen 3202-HT 2-Inch Spring Clamp with Handle. By investing in this exceptional clamp, you're investing in the success of your woodworking projects.
At J & B Fasteners, we prioritize the needs of our customers. That's why we offer the Jorgensen 3202-HT Spring Clamp at a competitive price, ensuring you get the best value for your money. Experience the difference this spring clamp can make in your woodworking endeavors.
Don't let inferior clamping tools hinder your progress. Trust the Jorgensen 3202-HT Spring Clamp to provide unparalleled gripping power, durability, and convenience. Maximize your woodworking potential with this outstanding clamp!
Securely holds materials during woodworking projects
Durable handle for easy operation
Versatile applications for various woodworking tasks
2-inch jaw opening for accommodating materials of different thicknesses
Reliable and convenient tool for enhancing your craftsmanship
Unmatched gripping power and stability
Unlock Your Woodworking Potential with the Jorgensen 3202-HT Spring Clamp
The Jorgensen 3202-HT 2-Inch Spring Clamp with Handle is a game-changer for woodworking enthusiasts and professionals alike. Its exceptional grip strength and user-friendly design set it apart from other clamps on the market.
Don't settle for subpar clamping tools. Elevate your woodworking projects with the Jorgensen 3202-HT Spring Clamp. Order yours today from J & B Fasteners and experience the difference firsthand!