Plumbing - Comprehensive Plumbing Tools, Fasteners, and Hardware
Dec 3, 2018
Bathroom Fixtures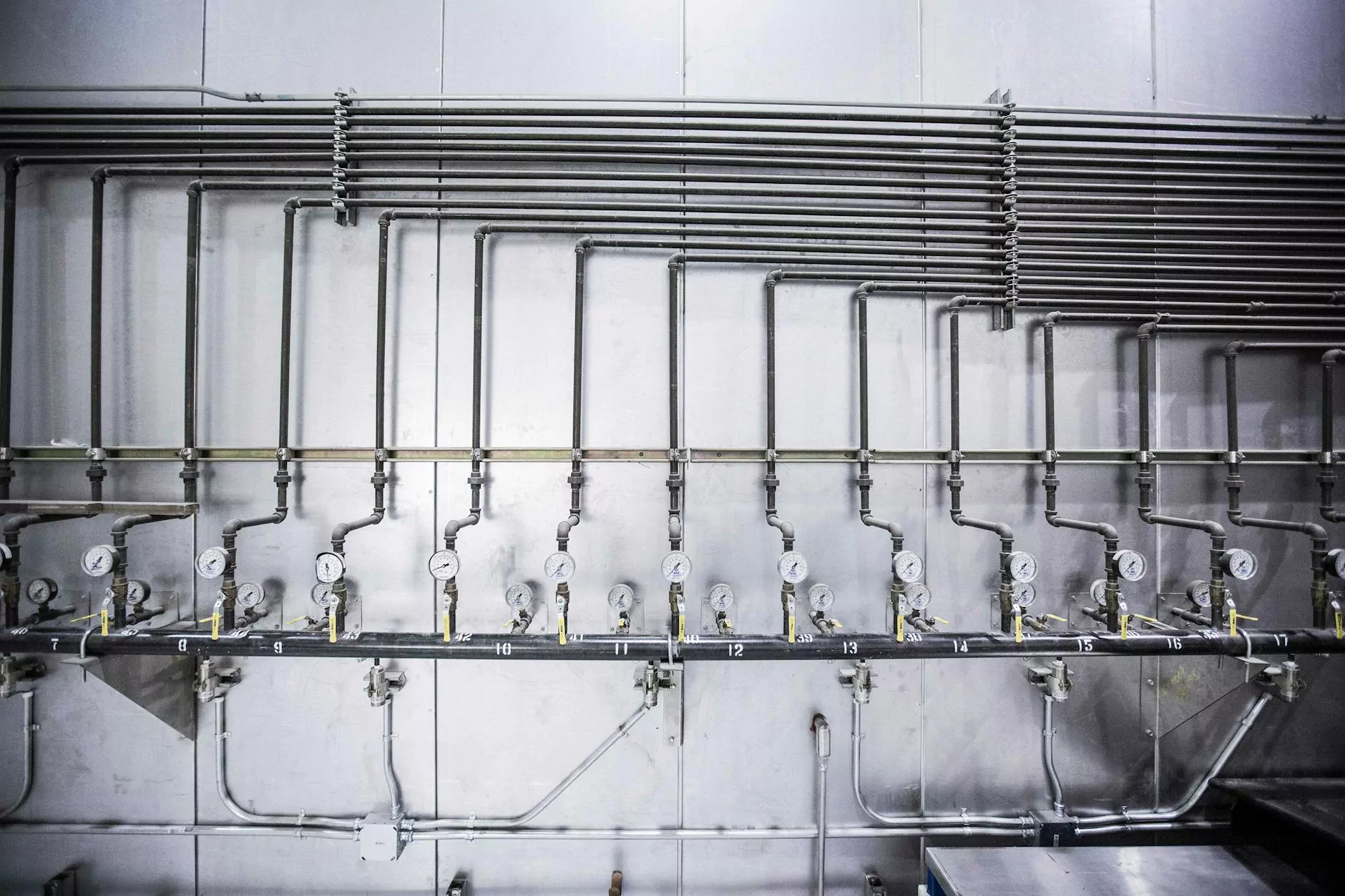 About J & B Fasteners
Welcome to J & B Fasteners, your one-stop solution for premium plumbing tools, fasteners, and hardware. With years of expertise in the industry, we take pride in offering a wide range of top-quality products to cater to your plumbing needs. Our commitment to providing exceptional service and durable products has made us a trusted choice among plumbers, contractors, and DIY enthusiasts alike.
Wide Selection of Plumbing Tools
When it comes to plumbing, having the right tools is essential for efficient and successful projects. At J & B Fasteners, we understand the importance of reliable tools that can withstand demanding plumbing tasks. That's why we offer an extensive selection of plumbing tools to meet your specific requirements.
1. Pipe Wrenches
Our pipe wrenches are designed with precision and durability in mind. Whether you need an adjustable wrench for general plumbing work or a specialized wrench for tight spaces, we have got you covered. Our pipe wrenches offer excellent grip and leverage, ensuring your plumbing tasks are completed with ease.
2. Pliers and Cutters
No plumbing toolbox is complete without a reliable set of pliers and cutters. From slip-joint pliers to diagonal cutters, we stock a variety of high-quality options. These tools are engineered to provide superior strength and ease of use, allowing you to handle various plumbing projects effectively.
3. Drain Cleaning Equipment
Blocked drains can be a major nuisance, but with our premium drain cleaning equipment, you can tackle the problem head-on. We offer a range of drain snakes, augers, and other specialized tools to remove clogs and keep your plumbing system running smoothly.
Quality Fasteners and Hardware
J & B Fasteners is also your go-to destination for high-quality fasteners and hardware for plumbing applications. We understand that using reliable fasteners is crucial to ensure the integrity and longevity of your plumbing installations. That's why we supply a comprehensive range of fasteners and hardware to suit your specific needs.
1. Nuts, Bolts, and Screws
From stainless steel nuts and bolts to corrosion-resistant screws, our fasteners are designed to withstand the rigors of plumbing environments. We stock an extensive range of sizes and types to accommodate various plumbing applications, providing you with peace of mind and confidence in your projects.
2. Pipe Clamps and Hangers
Proper pipe support is essential for preventing leaks and ensuring the stability of your plumbing system. Our pipe clamps and hangers are designed to provide secure and reliable support for pipes of different sizes and materials. With our high-quality clamps and hangers, you can avoid costly repairs and potential plumbing failures.
3. Connectors and Adapters
Whether you're connecting different types of pipes or adapting to different sizes, our wide range of connectors and adapters has got you covered. We offer durable and leak-proof options, so you can achieve a seamless connection and maintain the efficiency of your plumbing system.
Exceptional Service and Customer Support
At J & B Fasteners, we believe that exceptional service goes hand in hand with high-quality products. Our knowledgeable staff is dedicated to providing you with personalized assistance and expert advice. We are here to help you make informed decisions about the right tools, fasteners, and hardware for your plumbing projects.
Contact Us Today
When you need reliable plumbing tools, fasteners, and hardware, choose J & B Fasteners. Explore our comprehensive range of products online or visit our store today. Experience our commitment to quality and exceptional service for all your plumbing needs. Contact us now to learn more!