Quick Change Spinner Snells
Feb 27, 2018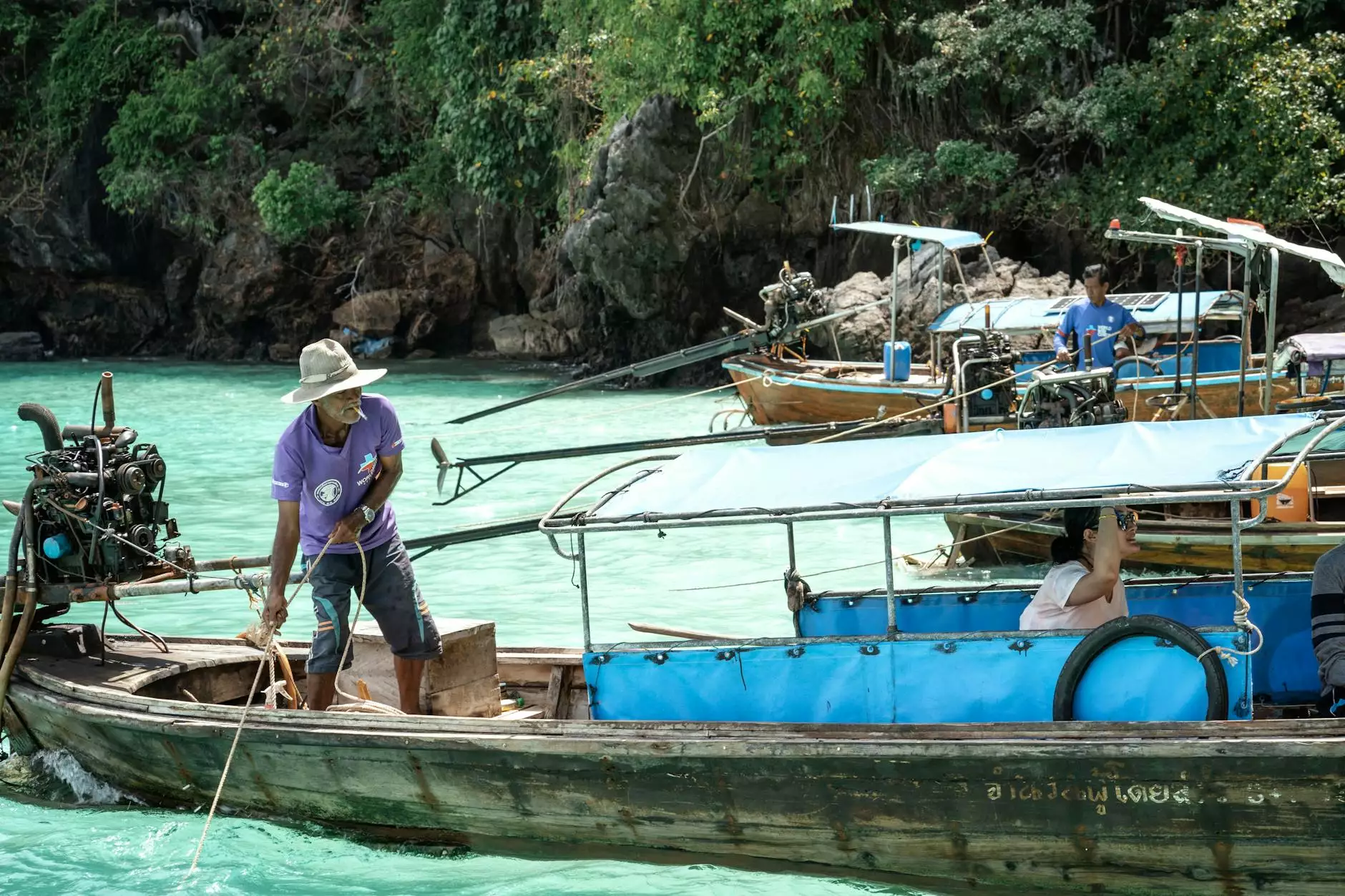 The Perfect Solution for Effortless Fishing
At J & B Fasteners, we understand the importance of having reliable fishing gear that enhances your fishing experience. That's why we proudly present our innovative Quick Change Spinner Snells. Built with superior craftsmanship and designed for convenience, these snells are the ultimate tool for any fishing enthusiast.
Unmatched Quality and Durability
Our Quick Change Spinner Snells are made using only the highest quality materials. Each snell is carefully crafted, ensuring durability and longevity even in the harshest fishing conditions. With our snells, you can focus less on gear maintenance and more on enjoying your time on the water.
Effortless Efficiency
The Quick Change Spinner Snells are designed to provide effortless efficiency. With a simple and secure attachment mechanism, you can quickly change your spinner snells without the hassle of complicated setups. Spend less time handling gear and more time casting your line.
Enhance Your Fishing Experience
Our Quick Change Spinner Snells are engineered to enhance your fishing experience in multiple ways:
Unparalleled Versatility: With a wide range of sizes and styles available, our snells can accommodate various fishing techniques and species.
Increased Bite Rates: The precise design of our snells maximizes the chances of attracting fish, increasing your bite rates and overall success.
Quick and Easy Setup: Say goodbye to frustrating moments and tangled lines. Our snells offer a hassle-free setup, allowing you to start fishing in no time.
Reliability You Can Trust: Count on our Quick Change Spinner Snells to withstand the toughest fishing environments, ensuring you never miss out on great catches.
Unleash Your Fishing Potential
Whether you're a seasoned angler or a beginner, our Quick Change Spinner Snells can boost your fishing success. Packed with features aimed at improving your overall performance, these snells present an incredible value for any fishing enthusiast.
Choose J & B Fasteners for Unbeatable Quality
As a leading provider of fishing gear, J & B Fasteners takes pride in offering the best-in-class products. We have built a strong reputation in the industry by consistently delivering top-notch items that meet our customers' expectations.
When you choose J & B Fasteners, you benefit from:
Superior Customer Service: Our friendly and knowledgeable team is always ready to assist you in finding the perfect fishing gear for your needs.
Fast and Reliable Shipping: We understand the excitement of receiving your new fishing gear. That's why we strive to ensure fast and secure shipping, so you can get out on the water as soon as possible.
100% Satisfaction Guarantee: We stand behind the quality of our products. If you're not completely satisfied with your purchase, we offer hassle-free returns and exchanges.
Browse Our Selection Today
Don't settle for mediocre fishing gear that hampers your performance. Upgrade your fishing arsenal with our Quick Change Spinner Snells and experience the difference. Visit our online store at J & B Fasteners today to explore our extensive selection and make your fishing adventures unforgettable!