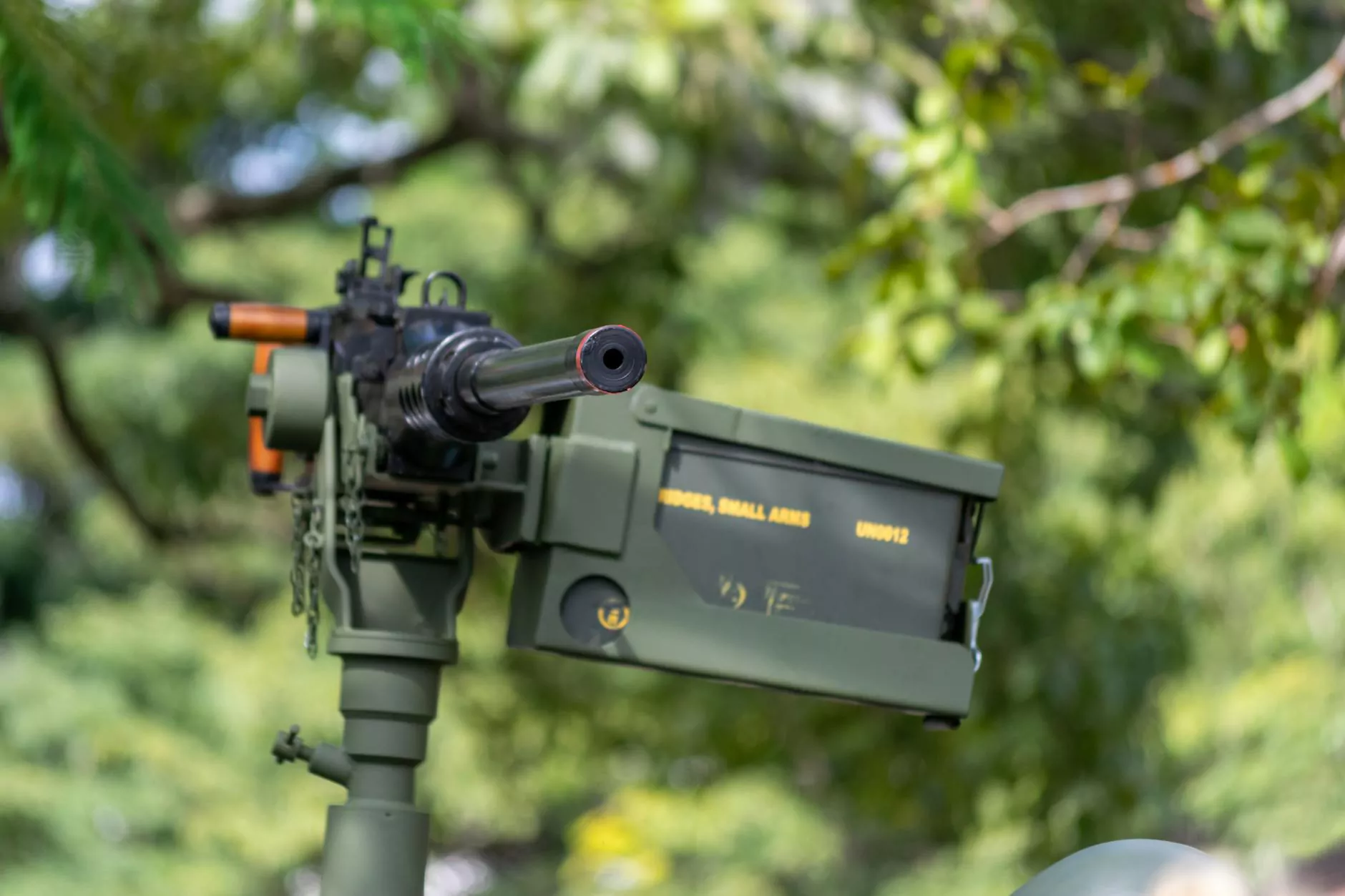 The Pintle Mount is a versatile and essential accessory for M2 and 1919 Browning Machine Guns. At J & B Fasteners, we understand the importance of quality and performance when it comes to your machine gun needs. Our Pintle Mount is specifically designed to enhance the functionality and reliability of your machine guns, making it the perfect choice for military personnel, law enforcement agencies, and shooting enthusiasts.
Unmatched Durability and Compatibility
Our Pintle Mount is built to last, constructed from high-quality materials that can withstand even the most demanding conditions. Whether you're on the battlefield or engaged in intense shooting competitions, our Pintle Mount will never let you down.
What sets our Pintle Mount apart from the rest is its exceptional compatibility with both M2 and 1919 Browning Machine Guns. This versatility ensures that you can use our Pintle Mount with ease, regardless of the specific model you own.
Enhanced Stability and Precision
When it comes to machine guns, stability and precision are paramount. Our Pintle Mount offers unparalleled stability, allowing for accurate and controlled shooting. With our Pintle Mount, you can maintain steady aim and achieve consistent results, even in challenging shooting scenarios.
Easy Installation and Adjustability
We understand the importance of convenience and efficiency, which is why our Pintle Mount is designed for easy installation and adjustability. With our user-friendly design, you can quickly and securely attach the Pintle Mount to your machine gun, ensuring a hassle-free setup process.
Additionally, our Pintle Mount features adjustable components, allowing you to customize the positioning according to your preference. Achieve the perfect alignment and achieve greater shooting comfort and accuracy.
Exceptional Versatility
Our Pintle Mount offers exceptional versatility, making it suitable for a wide range of applications. Whether you need it for military operations, security purposes, or recreational shooting, our Pintle Mount can meet your specific requirements.
Moreover, our Pintle Mount is compatible with various accessories, including tripods and vehicle-mounted systems. This adaptability ensures that you can integrate our Pintle Mount seamlessly into your existing setup, providing enhanced functionality and flexibility.
Premium Quality Guaranteed
At J & B Fasteners, quality is our top priority. Our Pintle Mount undergoes rigorous testing and quality assurance measures to ensure exceptional performance and durability. With J & B Fasteners, you can always trust that you're getting the best quality product that will exceed your expectations.
Invest in Your Machine Gun's Performance
When it comes to optimizing your machine gun's performance, the right accessories can make all the difference. With our Pintle Mount, you can take your shooting experience to the next level.
Don't settle for subpar mounts that compromise stability and precision. Choose J & B Fasteners' Pintle Mount and experience the exceptional performance that our customers have come to rely on.
Invest in the Pintle Mount that fits M2 and 1919 Browning Machine Guns today and unlock the full potential of your machine guns. Contact J & B Fasteners to learn more about our Pintle Mount and place your order now!