Koku® All-In-One Cutting Board - Marion Big Value Bargain
Jun 22, 2021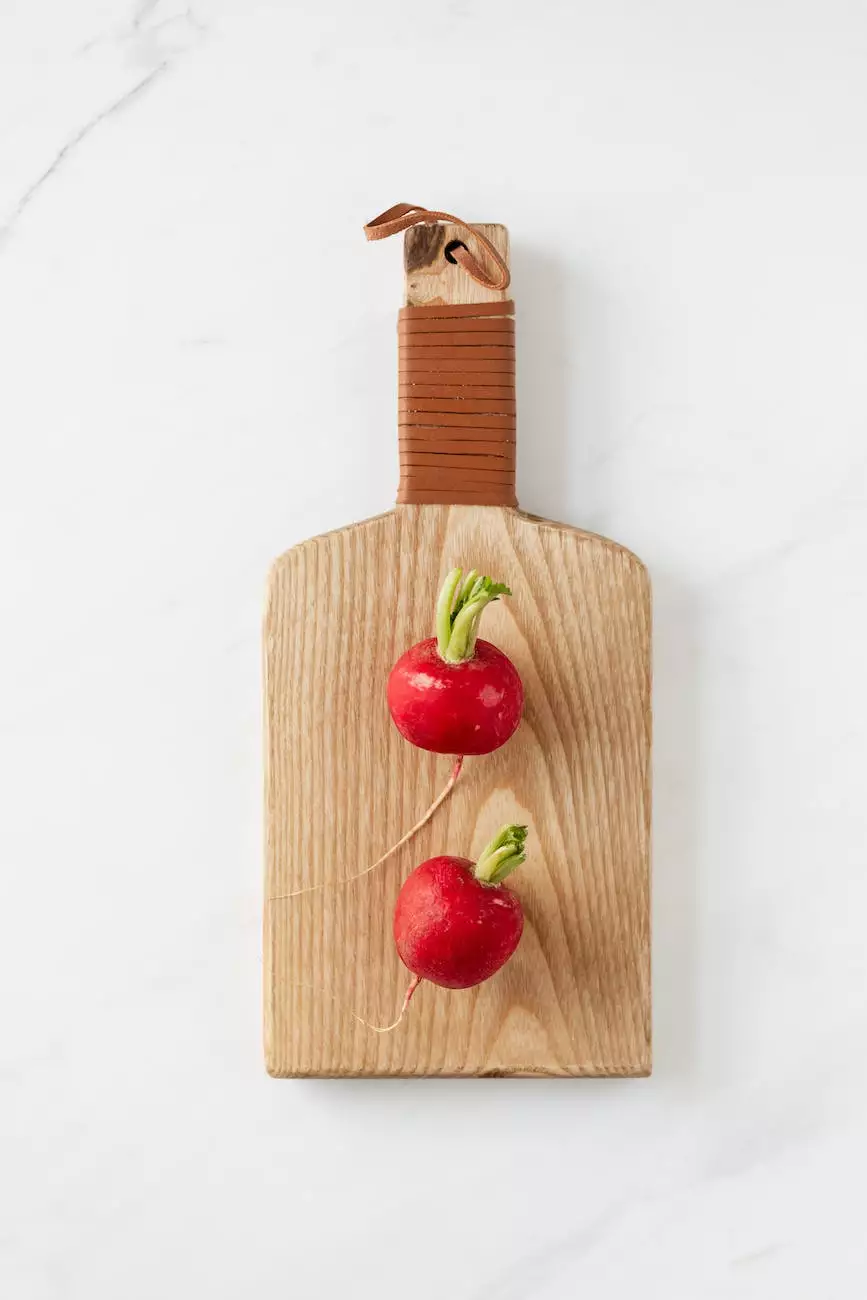 A Versatile Cutting Board for Your Kitchen Needs
The Koku® All-In-One Cutting Board, available exclusively at J & B Fasteners, is an essential kitchen tool designed to make your cooking experience more efficient and enjoyable. With its innovative features and exceptional craftsmanship, this cutting board offers unmatched versatility for all your food preparation needs.
Quality Design and Construction
At J & B Fasteners, we prioritize quality in every product we offer, and the Koku® All-In-One Cutting Board is no exception. It is constructed with premium materials, ensuring durability and longevity. The sleek and ergonomic design provides a comfortable grip, making it a pleasure to use in your kitchen.
Key Features
1. Multiple Cutting Surfaces
The Koku® All-In-One Cutting Board features multiple cutting surfaces, allowing you to chop, dice, and slice ingredients with ease. Whether you're preparing meats, vegetables, or fruits, this cutting board provides different surface options to suit your specific needs.
2. Built-In Compartments
Say goodbye to messy countertops and scattered food scraps. This cutting board is designed with built-in compartments to collect your chopped ingredients, ensuring a clean and organized cooking experience. The compartments also allow for easy transfer of ingredients from the cutting board to your pots, pans, or bowls.
3. Juice Grooves
Prevent messy spills and retain the natural flavors of your ingredients with the Koku® All-In-One Cutting Board's integrated juice grooves. These grooves catch any excess liquids, keeping your workspace clean and allowing you to easily pour or scoop them for further use in your cooking.
4. Knife-Friendly Surface
The cutting surface of the Koku® All-In-One Cutting Board is gentle on your knives, preserving their sharpness and longevity. You can safely and confidently use your favorite knives without worrying about damaging their blades.
5. Non-Slip Base
Stability and safety are crucial in the kitchen, and this cutting board delivers with its non-slip base. It remains securely in place on your countertop, eliminating potential accidents and providing you with a worry-free cooking experience.
The Benefits of the Koku® All-In-One Cutting Board
Investing in the Koku® All-In-One Cutting Board offers numerous benefits for both amateur and professional chefs:
1. Time-Saving Efficiency
With its convenient and practical design, this cutting board streamlines your food preparation process, saving you valuable time in the kitchen. The multiple cutting surfaces and built-in compartments allow you to work efficiently, reducing the need for additional tools or trips to the waste bin.
2. Enhanced Organization
No more scattered ingredients or workspace mess! The Koku® All-In-One Cutting Board's built-in compartments keep your chopped ingredients separate and organized. This helps you maintain order while cooking and makes it easier to keep track of your prepared ingredients.
3. Improved Hygiene
Food safety is paramount. The Koku® All-In-One Cutting Board's non-porous surface prevents the growth of bacteria and is easy to clean. Additionally, the juice grooves ensure that any liquids are contained and don't come into contact with other ingredients, reducing the risk of cross-contamination.
4. Versatility in Food Preparation
From slicing meats to mincing herbs, this cutting board adapts to diverse food preparation tasks. The different cutting surfaces and knife-friendly design make it suitable for every ingredient, providing you with a versatile tool for your culinary adventures.
5. Durability and Longevity
Investing in the Koku® All-In-One Cutting Board means investing in a kitchen essential that will last. The premium materials used in its construction ensure durability, making it a reliable companion for your cooking endeavors year after year.
Unlock Your Culinary Potential Today
Designed to simplify your cooking process and elevate your culinary experience, the Koku® All-In-One Cutting Board is a must-have for every kitchen enthusiast. Join the growing community of satisfied customers who have embraced the convenience and efficiency of this innovative kitchen tool.
At J & B Fasteners, we strive to offer high-quality products that cater to your specific needs. Order your Koku® All-In-One Cutting Board today and unlock your culinary potential!