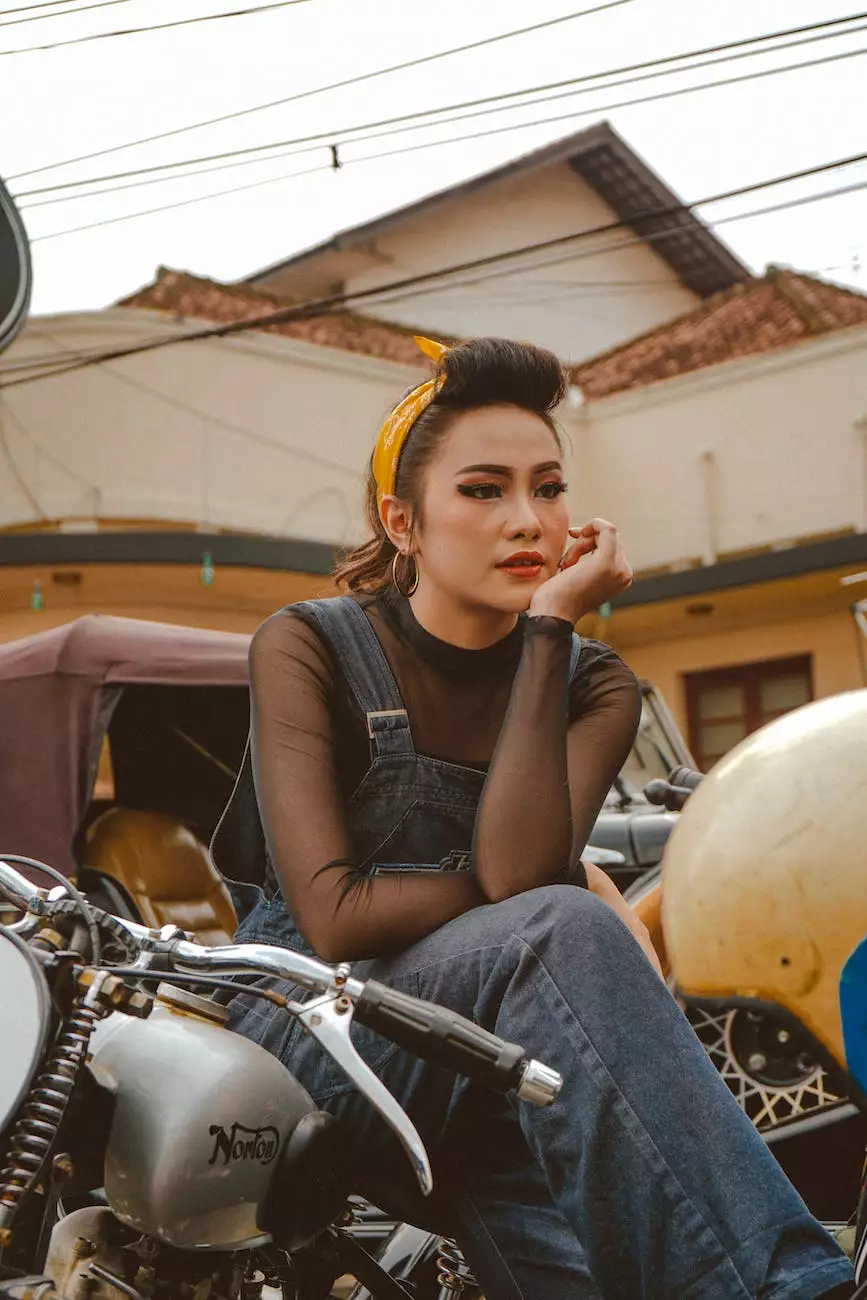 Enhance Your Biker Style with our Paracord Motorcycle Vest Extenders
Welcome to the world of J & B Fasteners, your go-to destination for premium motorcycle accessories. Our Paracord Motorcycle Vest Extenders are specifically designed to meet the needs of passionate bikers who desire both functionality and style.
Unmatched Durability and Strength
At J & B Fasteners, we take great pride in the outstanding quality of our Paracord Motorcycle Vest Extenders. Crafted with precision using durable materials, our vest extenders are built to withstand the elements and the demands of the road.
Each extender is meticulously woven with high-quality paracord, known for its exceptional strength and durability. With our vest extenders, you can ensure a secure and reliable connection between your motorcycle vest and jacket, without worrying about wear and tear.
Style That Sets You Apart
We understand that bikers not only seek functionality but also want to make a statement with their apparel. Our Paracord Motorcycle Vest Extenders deliver on both fronts.
Available in a variety of colors, our vest extenders allow you to customize your motorcycle gear to match your personal style. Whether you prefer a subtle or bold look, we have the perfect option for you. Stand out from the crowd and showcase your unique personality with our stylish vest extenders.
Unrivaled Comfort and Fit
We believe that comfort is paramount for every rider. Our Paracord Motorcycle Vest Extenders are designed with your comfort in mind.
Featuring adjustable length, our vest extenders ensure a perfect fit for all body types. The paracord material provides a flexible yet secure connection, allowing you to move with ease while maintaining the integrity of your gear. Say goodbye to discomfort and hello to unparalleled comfort on your rides.
Easy Installation
Installing our Paracord Motorcycle Vest Extenders is a breeze. Simply attach one end of the extender to your motorcycle vest and the other end to your jacket's snaps or buttons. Within seconds, you'll achieve a secure connection that will keep your gear in place throughout your ride.
No need to worry about complicated installation processes or additional tools. We've designed our vest extenders with convenience in mind, ensuring hassle-free installation for all riders.
Invest in Quality with J & B Fasteners
When it comes to your motorcycle gear, you deserve nothing but the best. J & B Fasteners is committed to providing bikers with top-of-the-line products that deliver on all fronts.
With our Paracord Motorcycle Vest Extenders, you're making an investment in quality, durability, and style. Say goodbye to unreliable connections and hello to a premium riding experience.
Explore our extensive collection of Paracord Motorcycle Vest Extenders today and elevate your biker style to new heights. At J & B Fasteners, we're here to help you ride with confidence and stand out from the rest.
Order Your Paracord Motorcycle Vest Extenders Today
Don't settle for subpar vest extenders that can't keep up with your biking adventures. Discover the superior quality and style of our Paracord Motorcycle Vest Extenders at J & B Fasteners.
Place your order today and experience the difference for yourself. Join the ranks of satisfied bikers who rely on J & B Fasteners for their motorcycle accessory needs.
Ride in style, comfort, and confidence with J & B Fasteners' Paracord Motorcycle Vest Extenders. Order now!