Badger Hoodie - C&O Sportswear
Oct 3, 2021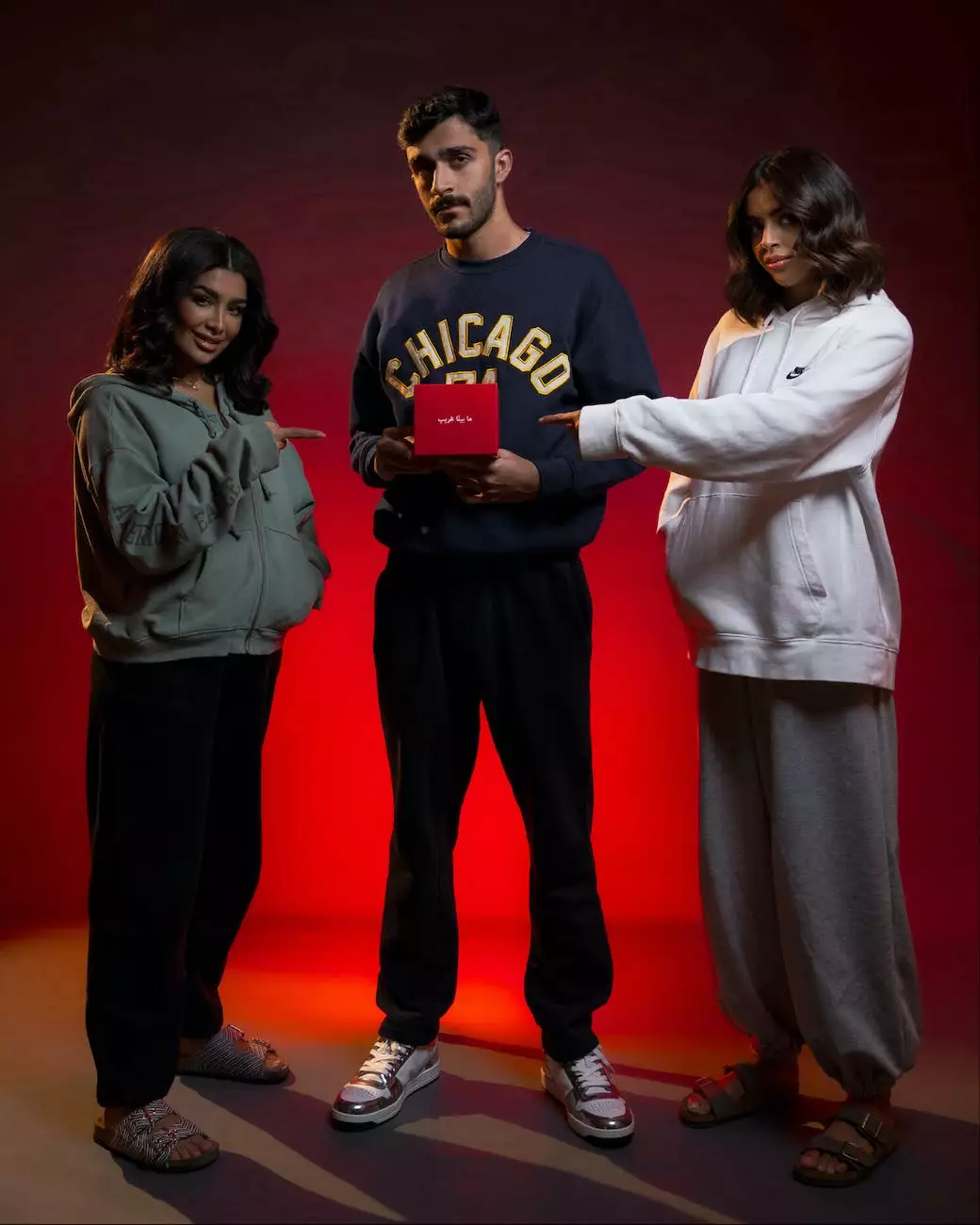 Unleash Your Active Lifestyle with the Badger Hoodie!
About C&O Sportswear
C&O Sportswear is a leading brand in the sports apparel industry, dedicated to providing athletes and sports enthusiasts with top-quality clothing that combines style, comfort, and performance. With years of experience and a reputation for excellence, C&O Sportswear has become a trusted name in the market.
Introducing the Badger Hoodie
Designed to withstand the toughest training sessions and outdoor adventures, the Badger Hoodie is a must-have addition to any sportswear collection. Made from premium materials, this hoodie offers exceptional comfort, durability, and style, making it the perfect choice for athletes of all levels.
Features and Benefits
High-Quality Materials: The Badger Hoodie is crafted with care using top-grade materials to ensure maximum comfort and long-lasting durability.
Moisture-Wicking Technology: Stay dry and comfortable throughout your workout with the built-in moisture-wicking technology that keeps sweat at bay.
Warm and Insulating: Perfect for cooler climates, the Badger Hoodie provides excellent insulation to keep you warm in chilly weather.
Adjustable Hood: The hoodie features an adjustable hood for added protection against the elements.
Spacious Pockets: Convenient front pockets provide ample storage for your essentials, such as keys, phone, or small accessories.
Stylish Design: The Badger Hoodie combines functionality with aesthetics, featuring a sleek design that is sure to turn heads.
Unparalleled Comfort and Durability
At C&O Sportswear, we understand the importance of comfortable and durable clothing for athletes. That's why the Badger Hoodie is carefully designed to offer both. The soft and cozy fabric feels great against the skin, while the sturdy construction ensures that it will stand the test of time. Whether you're training for a marathon or simply running errands, the Badger Hoodie will keep you comfortable and looking your best.
Stay Dry and Cool
Say goodbye to sweaty workouts with the Badger Hoodie's advanced moisture-wicking technology. This innovative feature helps draw moisture away from your body and to the fabric's surface, where it quickly evaporates, leaving you dry and cool. Whether you're pushing your limits at the gym or enjoying an outdoor adventure, the Badger Hoodie will keep you feeling fresh and focused.
Perfect for All Sports Activities
From jogging and hiking to team sports and gym sessions, the Badger Hoodie is versatile enough to complement any sports activity. Its lightweight design allows for easy range of motion, while the breathable fabric ensures optimal airflow. Stay comfortable and focused on your performance with the Badger Hoodie.
Choose Quality, Choose the Badger Hoodie
When it comes to sportswear, quality matters. Invest in the Badger Hoodie and experience the difference that top-quality materials and thoughtful design can make. Join the countless athletes who trust C&O Sportswear for their performance apparel needs. Order your Badger Hoodie today and take your sports adventures to the next level!
Order Your Badger Hoodie Today
Don't miss out on the opportunity to own the ultimate sports hoodie. Visit our online store at J & B Fasteners and browse our extensive range of sportswear products. Place your order today and enjoy the comfort, style, and performance of the Badger Hoodie.
Note: The Badger Hoodie is available in various sizes and colors to suit your personal preferences. Refer to our size chart for accurate measurements.