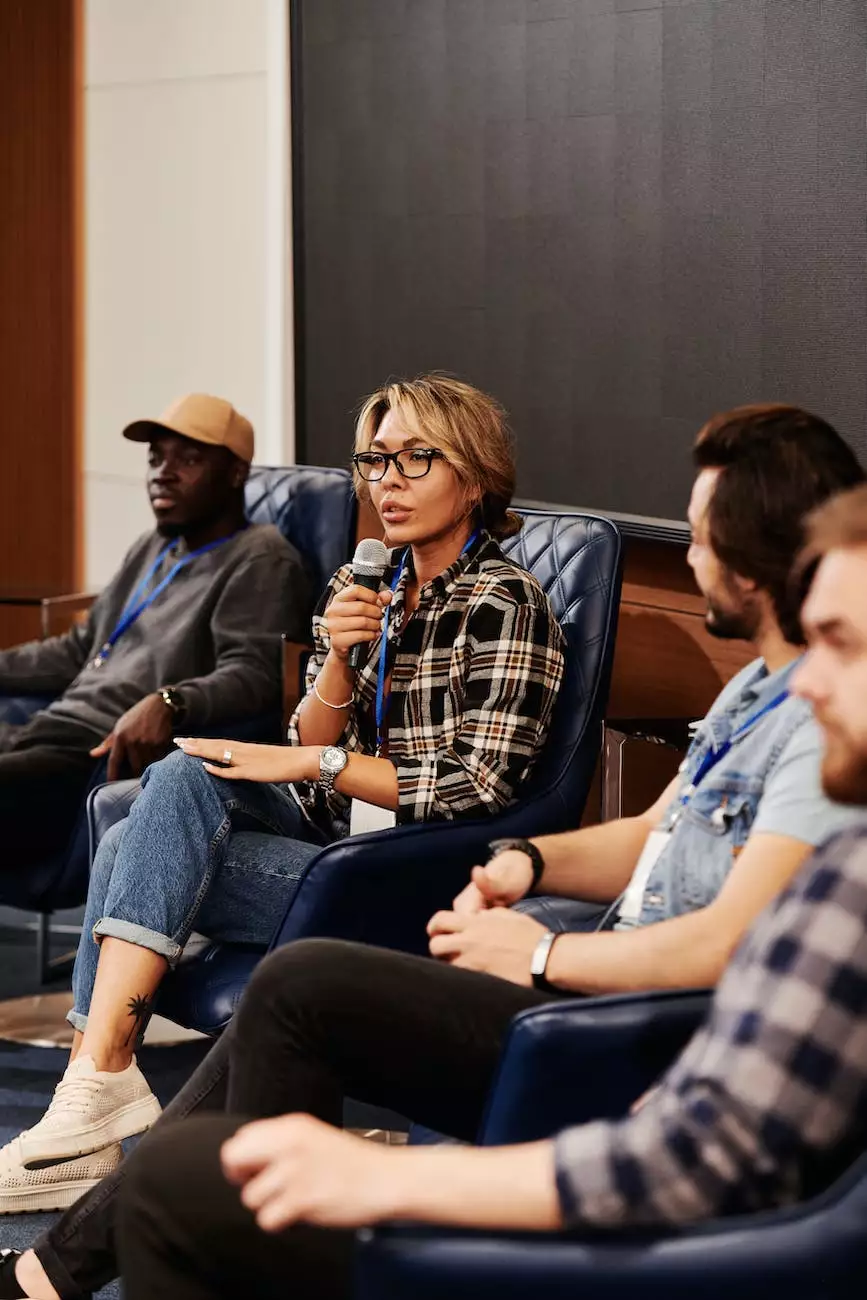 Introduction to CM-Series Microphones
Discover the power of the CM-Series Conference Microphones by J & B Fasteners. Designed to meet the demanding needs of professional conferences and meetings, our CM-Series microphones offer exceptional audio quality and reliable performance.
At J & B Fasteners, we understand the importance of clear communication in business environments. Our CM-Series conference microphones are meticulously engineered to capture voices with utmost precision, ensuring every word is heard with clarity.
Unparalleled Audio Quality
Experience crystal-clear sound reproduction with our CM-Series conference microphones. Equipped with advanced noise cancellation technology, these microphones eliminate background noise and focus solely on the speaker's voice. The result is pristine audio that enhances the overall conference experience.
Our microphones also feature wide frequency response capabilities, ranging from 20Hz to 20kHz, capturing even the subtlest nuances of speech. Whether you're conducting a large-scale conference or a small team meeting, our CM-Series microphones deliver exceptional sound quality across all settings.
Advanced Features for Enhanced Performance
The CM-Series conference microphones come with a range of advanced features that cater to the unique needs of professional environments. With built-in echo cancellation technology, these microphones effectively minimize echo and reverberation, ensuring clear and crisp audio transmission.
Furthermore, our microphones offer a convenient mute function, allowing users to easily control their audio input. The sleek design of the CM-Series microphones ensures easy integration into any conference room setup, providing a streamlined and professional appearance.
Reliable and Easy to Use
Designed with durability in mind, our CM-Series conference microphones are built to withstand the rigors of daily use. Crafted using high-quality materials and expert engineering, these microphones offer long-lasting performance, ensuring years of reliable service.
Additionally, our microphones are designed for hassle-free setup and operation. With user-friendly controls and a plug-and-play functionality, you can start using our CM-Series microphones right out of the box. Say goodbye to complicated installation processes and hello to seamless conference audio.
Customization and Compatibility
At J & B Fasteners, we understand that every conference setup is unique. That's why we offer customizable options for our CM-Series microphones. From microphone sensitivity adjustments to tailored audio profiles, we can accommodate specific requirements to ensure optimal performance.
Our CM-Series conference microphones are also compatible with a wide range of conference systems and audio devices, providing effortless integration into your existing setup. Whether you're using a wired or wireless connection, our microphones offer seamless compatibility for a hassle-free experience.
Enhance Your Conference Experience with J & B Fasteners
Invest in our CM-Series Conference Microphones and elevate your conference experience to new heights. With unparalleled audio quality, advanced features, and reliable performance, our microphones set the benchmark for professional communication.
Explore our CM-Series conference microphones today and revolutionize the way you conduct conferences and meetings. Trust J & B Fasteners for high-end audio solutions that empower your business.
Contact Us
For more information about our CM-Series Conference Microphones or to inquire about other products and services, please contact us or visit our website: J & B Fasteners.