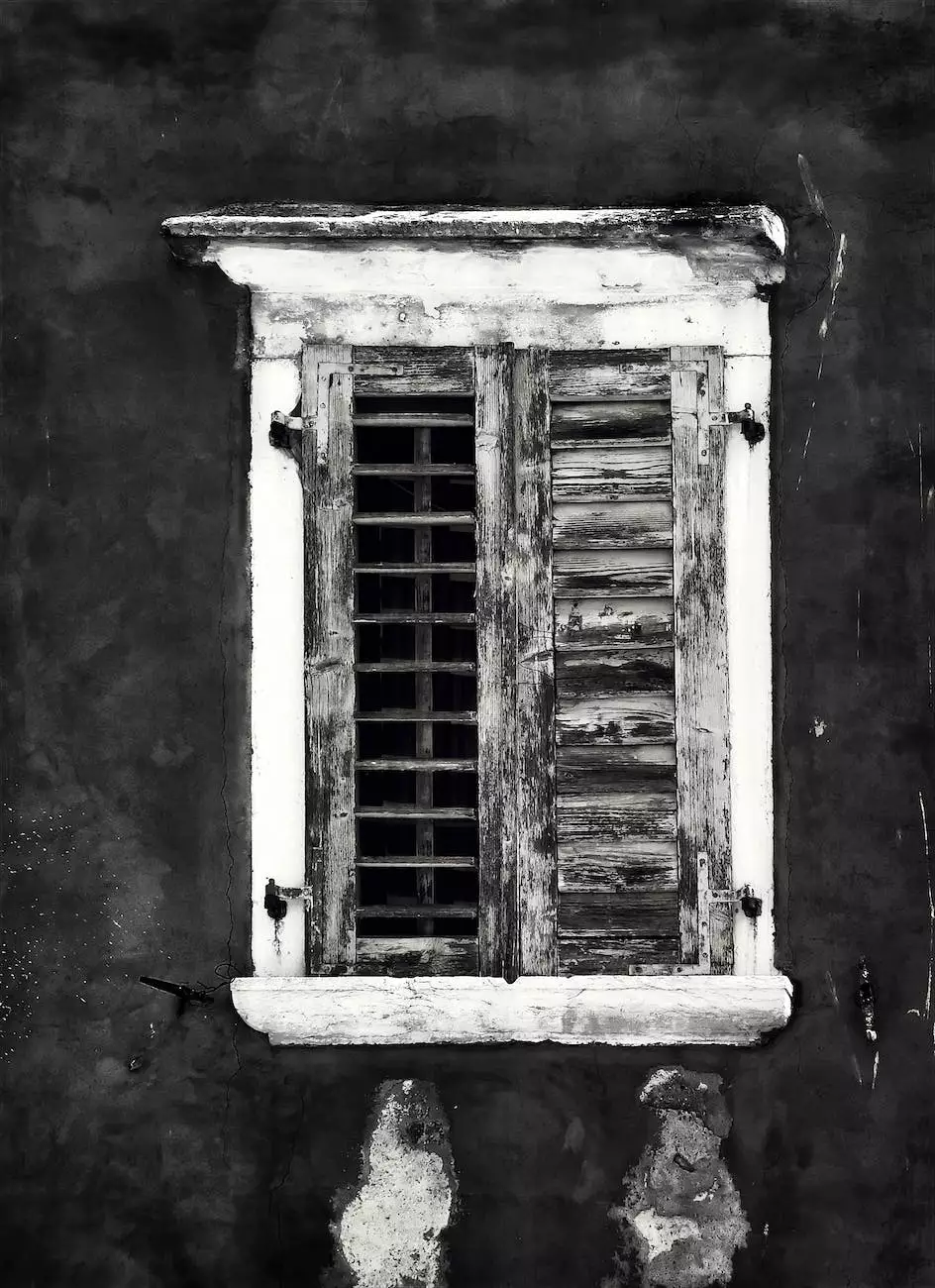 Introduction
Welcome to J & B Fasteners, your trusted source for high-quality deer blind doors. Our 24¼ X 70¼ deer blind door is specifically designed to enhance your hunting experience by providing durability, functionality, and unmatched convenience. With our expert craftsmanship and attention to detail, you can trust that our deer blind doors will exceed your expectations.
Superior Quality and Durability
At J & B Fasteners, we understand the importance of having a deer blind door that can withstand the elements and endure rugged hunting conditions. That's why our 24¼ X 70¼ deer blind door is constructed using premium materials that offer superior strength and longevity. With its sturdy design and excellent weather resistance, our door ensures that you can focus on your hunting without worrying about the door's performance.
Functionality and Convenience
Our 24¼ X 70¼ deer blind door is carefully engineered to provide optimal functionality and convenience. Whether you are a seasoned hunter or a beginner, you'll appreciate the door's user-friendly features. The door's size is ideal for easy entry and exit, allowing you to move in and out of your deer blind effortlessly. Additionally, its smooth operation ensures quiet access, minimizing disturbance to your surroundings.
Enhanced Security
Security is paramount when it comes to deer hunting, and our 24¼ X 70¼ deer blind door has got you covered. Equipped with reliable locking mechanisms, our door provides the peace of mind you need while focusing on your hunting activities. You can fully trust the strength and integrity of our door, which enhances your safety and prevents potential intrusions.
Customizable Options
At J & B Fasteners, we understand that every hunter has unique preferences and requirements. That's why we offer customizable options for our 24¼ X 70¼ deer blind door. From color choices to additional features, we ensure that your door reflects your individual style and hunting needs. Our experienced team is committed to delivering tailored solutions that enhance your hunting experience.
Customer Satisfaction Guaranteed
When you choose J & B Fasteners, you can expect exceptional customer service and satisfaction. We take pride in our commitment to meet and exceed our customers' expectations. With our 24¼ X 70¼ deer blind door, you can rest assured that you are investing in a premium product backed by our dedication to quality and reliability. Join our satisfied customers and elevate your hunting experience with our remarkable deer blind doors.
Conclusion
In conclusion, if you are in search of a top-notch 24¼ X 70¼ deer blind door, look no further than J & B Fasteners. Our doors are meticulously crafted to provide superior quality, durability, functionality, and convenience. With our customizable options and unwavering commitment to customer satisfaction, we are confident that our door will exceed your expectations and enhance your hunting endeavors. Order your 24¼ X 70¼ deer blind door from J & B Fasteners today and experience the difference firsthand.