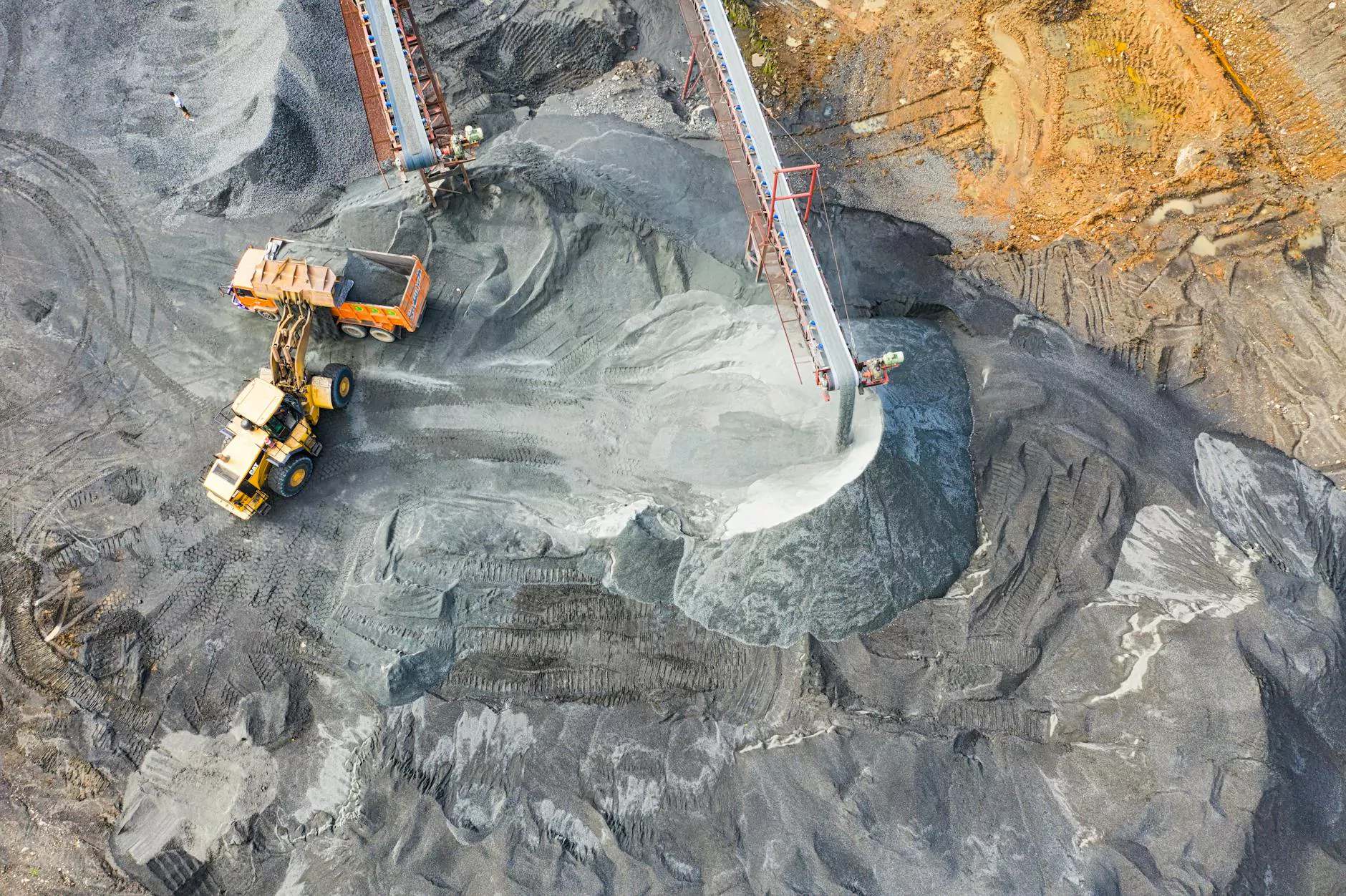 Introduction
Welcome to J & B Fasteners, your trusted source for high-quality Loading Rack Systems. We are proud partners with HPF Inc., a renowned manufacturer of fixed access platforms and loading rack systems. With our comprehensive range of solutions, we ensure utmost safety, efficiency, and convenience for your loading needs.
The Importance of Loading Rack Systems
When it comes to transporting, storing, and loading various goods, having a reliable and robust loading rack system is essential. Loading rack systems provide a secure and organized environment for handling and transferring products, ensuring smooth operations and minimizing risks. Whether it's for industrial, commercial, or logistical applications, HPF Inc.'s loading rack systems offer unmatched quality and durability.
Advantages of HPF Inc.'s Loading Rack Systems
1. Safety
At HPF Inc., safety is our utmost priority. Our loading rack systems are designed and constructed to meet the highest safety standards. With sturdy materials, advanced engineering, and stringent quality control, we provide a secure working environment for operators. Our systems feature anti-slip surfaces, guardrails, safety gates, and other safety elements to prevent accidents and injuries.
2. Customization Options
We understand that each loading operation is unique, requiring specific configurations to optimize efficiency. HPF Inc.'s loading rack systems offer extensive customization options. From adjustable heights and widths to various platform layouts and accessories, our solutions can be tailored to meet your exact requirements. Our expert team will work closely with you to ensure the perfect fit for your facility.
3. Durability
Investing in a loading rack system is a long-term commitment, and durability is crucial for maximum return on investment. HPF Inc.'s products are known for their exceptional strength and longevity. Our loading rack systems are built to withstand heavy loads, harsh weather conditions, and continuous usage. With proper maintenance, our systems can serve you reliably for years to come.
4. Versatility
Whether your loading operation involves trucks, railcars, tankers, or other vehicles, HPF Inc.'s loading rack systems offer versatile solutions. Our platforms can be designed to accommodate different types and sizes of vehicles, supporting various loading and unloading scenarios. With our flexible and adaptable designs, you can optimize your workflow and reduce downtime.
5. Ease of Installation
Minimizing disruption to your operations during installation is crucial. HPF Inc.'s loading rack systems are engineered for easy and efficient installation. Our experienced technicians ensure a smooth transition, working within your schedule and minimizing downtime. With straightforward assembly processes and detailed installation guides, you can have your loading rack system up and running in no time.
Our Product Range
As a supplier of HPF Inc.'s loading rack systems, we offer an extensive product range to cater to various industries and loading requirements. Explore our product line below:
1. Fixed Access Platforms
Our fixed access platforms provide safe and easy access to your loading areas. With customizable dimensions, surface options, and safety features, these platforms enhance efficiency and streamline your processes. Whether you need single-level or multi-level platforms, we have the perfect solution for you.
2. Loading Rack Systems
Our loading rack systems are designed to optimize loading and unloading operations. Featuring adjustable access gangways, safety cages, and fall protection systems, these systems ensure operator safety while enhancing productivity. Experience seamless and efficient loading with our top-of-the-line loading rack systems.
3. Accessories
Complete your loading rack system with our range of accessories. From safety gates and handrails to bumpers and lights, we offer all the necessary elements to enhance functionality and safety. Our accessories are designed to integrate seamlessly with HPF Inc.'s loading rack systems, ensuring a cohesive and reliable solution.
Contact Us for Exceptional Loading Rack Systems
When it comes to Loading Rack Systems, J & B Fasteners is your trusted partner. With our collaboration with HPF Inc., we provide industry-leading solutions that meet your loading requirements. Our team of experts is ready to assist you in selecting and customizing the perfect system for your facility. Contact us today to discuss your needs and experience the difference of high-quality loading rack systems.
Note: J & B Fasteners is a premium distributor of HPF Inc.'s loading rack systems. All product images are for illustrative purposes only and may vary slightly from the actual products.