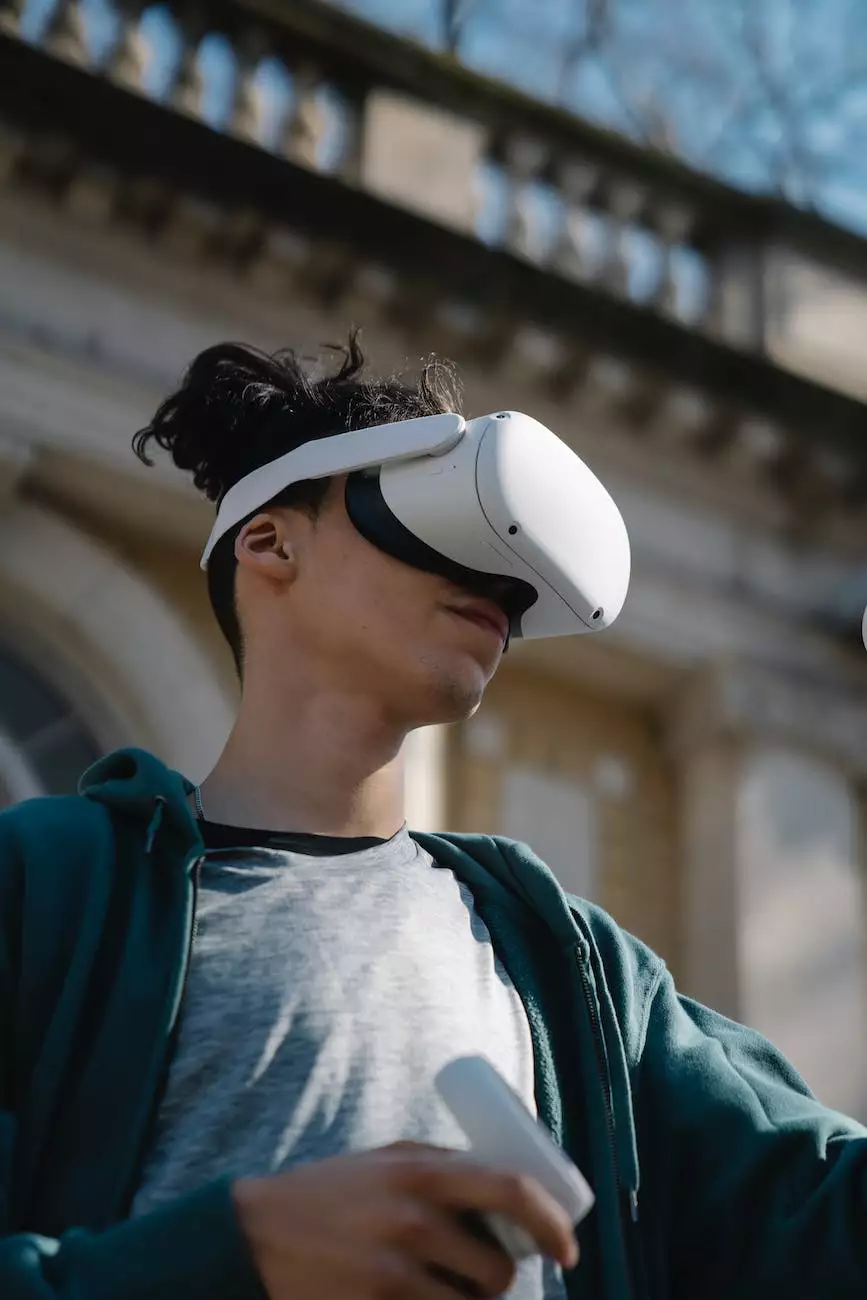 Welcome to J & B Fasteners, your trusted source for high-quality vision aids. We are proud to introduce the Amigo Portable Magnifier, a cutting-edge device designed to improve your visual experience and make daily activities easier for individuals with visual impairments.
Why Choose the Amigo Portable Magnifier?
The Amigo Portable Magnifier is a revolutionary device that offers exceptional magnification capabilities, allowing you to see the world around you with crystal clarity. Whether you are reading books, viewing documents, examining objects, or enjoying hobbies, this portable magnifier is your ultimate companion.
With the ability to magnify images up to 10x, you can explore intricate details that were once difficult or impossible to see. The high-definition LCD screen provides a sharp and vibrant display, ensuring that the magnified content remains clear and easy to read.
Key Features and Benefits
1. Portable and Lightweight
The Amigo Portable Magnifier is designed with mobility in mind. It is lightweight and compact, making it convenient to carry wherever you go. Whether you are at home, in the office, or traveling, this device easily fits into your bag or pocket, allowing you to have it readily available at all times.
2. Intuitive User Interface
The user-friendly interface of the Amigo Portable Magnifier ensures a hassle-free experience. It features easy-to-use controls, making it suitable for individuals of all ages. The ergonomic design ensures comfortable use, minimizing strain on your hands and allowing you to focus on what matters most - your visual experience.
3. Multiple Viewing Modes
The Amigo Portable Magnifier offers versatile viewing modes to meet your specific needs. Choose between full color, black and white, or enhanced contrast modes to optimize your reading experience based on the content you are viewing. This flexibility allows you to customize the display to suit your preferences and enhance visual clarity.
4. Freeze and Capture Functionality
With the freeze and capture functionality, you can capture important information or images instantly. Whether you need to take a snapshot of a document, save a phone number, or record an address, this feature ensures that you never miss any important details. The captured images can be easily reviewed or transferred to other devices for future reference.
5. Adjustable Magnification Levels
The Amigo Portable Magnifier offers adjustable magnification levels to accommodate various visual needs. Whether you require low or high magnification, this device allows you to find the perfect level that suits your preferences. This versatility ensures that you can comfortably read, view, or examine content without straining your eyes.
Improve Your Daily Activities with the Amigo Portable Magnifier
The Amigo Portable Magnifier is an essential tool for individuals with visual impairments who want to regain their independence and enjoy daily activities with enhanced vision. Here are some ways the Amigo Portable Magnifier can improve your daily life:
1. Reading
Whether you enjoy reading books, newspapers, or magazines, the Amigo Portable Magnifier provides you with the ability to magnify and read text with ease. No more squinting or struggling to decipher words. With this device, you can comfortably indulge in your favorite reading materials, expanding your knowledge and discovering new worlds.
2. Document Viewing
When it comes to reviewing important documents such as bills, letters, or contracts, every detail matters. The Amigo Portable Magnifier enables you to examine documents with incredible detail, allowing you to read fine print or analyze intricate diagrams. Ensure that you never miss any important information again with this powerful magnification tool.
3. Hobbies and Crafts
If you have a passion for hobbies or crafts that require precision and attention to detail, the Amigo Portable Magnifier is your ideal companion. Whether you enjoy painting, sewing, model building, or any other intricate activity, this device magnifies the small details, enabling you to work with greater accuracy and precision.
4. Viewing Photographs
Relive cherished memories by using the Amigo Portable Magnifier to view old photographs. Zoom in on the details, capture the essence of each moment, and discover hidden elements you may have missed before. Rediscover the joy of reminiscing with the aid of this powerful vision aid.
5. Education and Learning
The Amigo Portable Magnifier is also an invaluable tool for students or individuals pursuing educational pursuits. Whether you are studying textbooks, scientific papers, or complex diagrams, this device allows you to comprehend and analyze content in greater depth. Enhance your learning experience by unlocking the world of knowledge with enhanced vision.
Shop the Amigo Portable Magnifier at J & B Fasteners
Invest in your visual experience and improve your daily activities with the Amigo Portable Magnifier - a remarkable vision aid brought to you by My Vision Aid, Inc. Visit J & B Fasteners' online store today and explore the wide range of innovative vision aids we offer. Our expert team is dedicated to providing you with the best products and exceptional customer service. Shop now and see the world in new ways with the Amigo Portable Magnifier!