VRT Back-out Resistant Lap Screws - Enhancing Durability and Security
Jun 2, 2022
Fasteners & Nails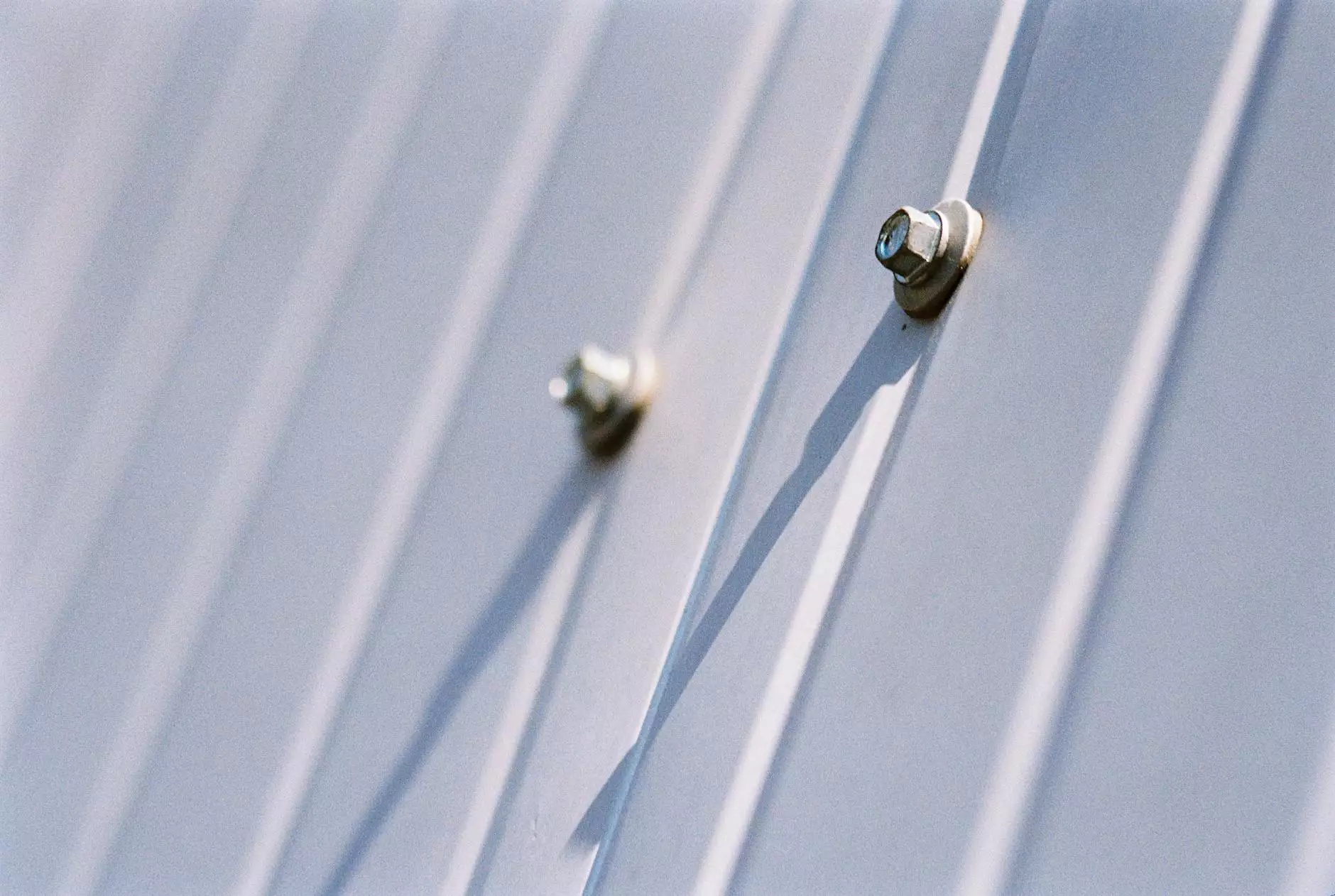 Are you looking for high-quality screws that provide exceptional holding power and offer reliable connections? Look no further! J & B Fasteners introduces the ultimate solution – VRT Back-out Resistant Lap Screws.
What are VRT Back-out Resistant Lap Screws?
VRT Back-out Resistant Lap Screws are specifically designed screws that enhance the durability and security of connections in various applications. These screws come with unique features that make them stand out from traditional screw options.
Superior Holding Power
One of the key features of VRT Back-out Resistant Lap Screws is their superior holding power. These screws are engineered to provide exceptional grip, ensuring that your connections stay intact even under extreme conditions. Whether you're fastening wood, metal, or composite materials, these screws offer unparalleled stability.
Back-out Resistance
Unlike regular screws that can loosen and back out over time, VRT Back-out Resistant Lap Screws are designed to resist back-out. This means that once installed, you can have peace of mind knowing that your connections will remain secure, even in high-stress environments.
Wide Range of Applications
VRT Back-out Resistant Lap Screws are versatile fasteners that are suitable for a wide range of applications. Whether you're working on construction projects, woodworking, or metalworking, these screws provide the reliability and strength you need.
Why Choose VRT Back-out Resistant Lap Screws?
When it comes to choosing the right screws for your projects, quality and reliability are paramount. Here's why VRT Back-out Resistant Lap Screws from J & B Fasteners are the ideal choice:
Unmatched Durability: VRT Screws are made from premium quality materials, ensuring long-lasting performance and durability.
Enhanced Security: The unique design of VRT Screws provides enhanced security by minimizing the risk of loosening and back-out.
Easy Installation: With their user-friendly design, VRT Screws can be easily installed, saving you time and effort on your projects.
Wide Range of Sizes: VRT Screws come in a variety of sizes to suit different applications. No matter the project, we have the perfect screw for you.
Trusted Brand: J & B Fasteners is a reputable supplier known for delivering high-quality fasteners. With VRT Screws, you can trust that you're getting a reliable product.
Order VRT Screws Today!
Upgrade your projects with the superior performance of VRT Back-out Resistant Lap Screws. Visit the TFC Store to explore our extensive selection and choose the screws that meet your specific needs. Experience the unparalleled strength and reliability of VRT Screws today!