Linzer WC 1140-3 Paint Brush - High-Quality Paint Brush for Precision Painting
Jul 12, 2019
Building Materials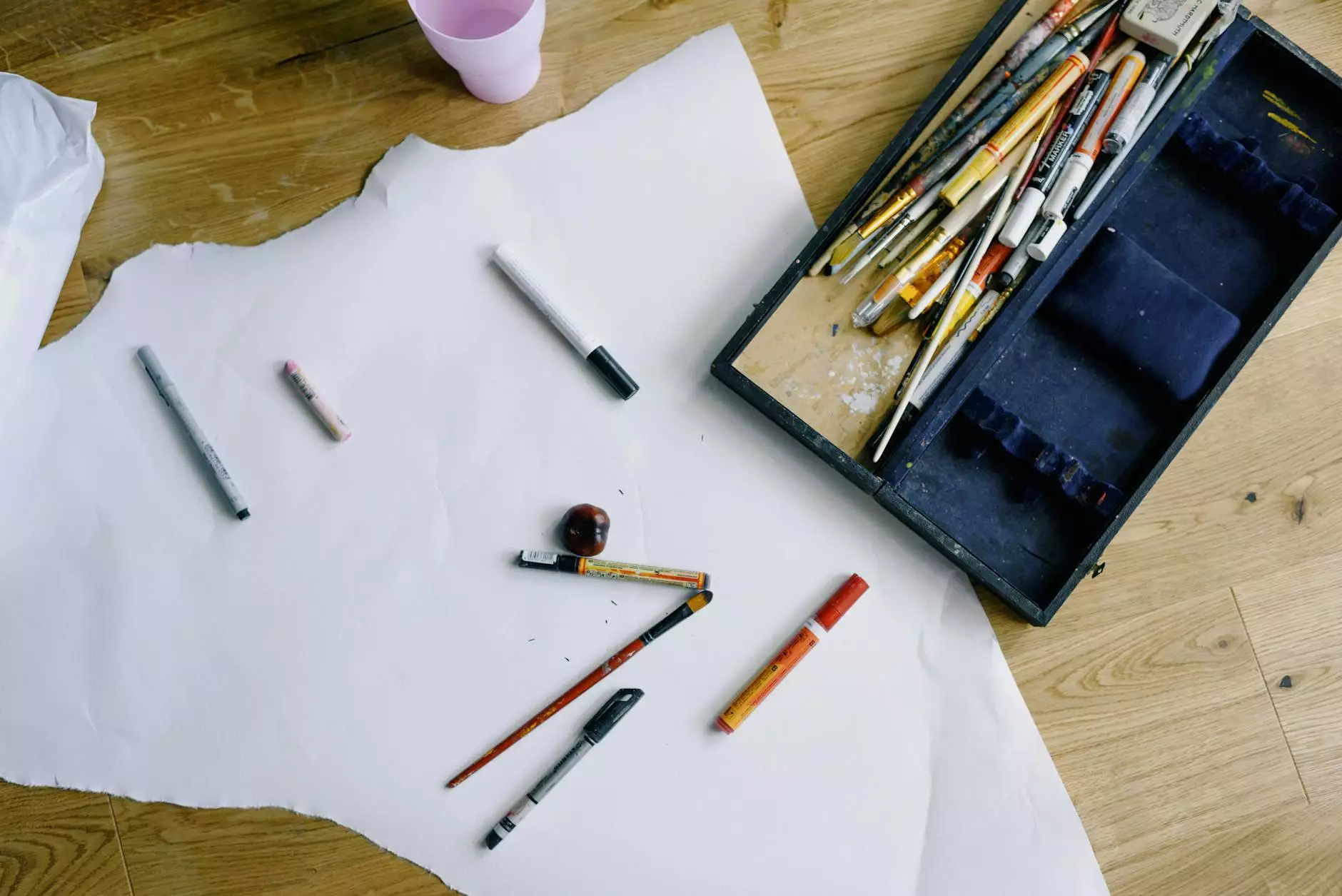 When it comes to achieving a flawless and professional painting finish, using the right paint brush is crucial. At J & B Fasteners, we proudly present the Linzer WC 1140-3 Paint Brush, designed to provide exceptional performance and precise painting results. Whether you are a professional painter or a DIY enthusiast, this paint brush is a must-have tool in your painting arsenal.
Top-Quality Bristles for Superior Painting Results
The Linzer WC 1140-3 Paint Brush features high-quality bristles that are carefully selected to ensure optimal performance and durability. The bristles are designed to hold and distribute paint evenly, allowing for smooth and precise strokes on various surfaces. With this paint brush, you can achieve excellent coverage and avoid unsightly brush marks.
Precision Construction for Comfort and Control
This paint brush is crafted with meticulous attention to detail, ensuring a comfortable grip and enhanced control during painting. The handle is ergonomically designed to fit comfortably in your hand, reducing fatigue and allowing for extended painting sessions. Whether you are tackling a small project or a larger painting job, the Linzer WC 1140-3 Paint Brush enables you to maintain accuracy and achieve professional-looking results.
Versatility for Various Painting Projects
Whether you are painting walls, furniture, or intricate details, the Linzer WC 1140-3 Paint Brush delivers exceptional performance across different surfaces and textures. The brush's three-inch width makes it ideal for covering larger areas quickly, while its precise bristle design allows for intricate work and detailing. With this versatile paint brush, you can tackle any painting project with confidence and precision.
Durability and Longevity
Investing in a high-quality paint brush is essential for achieving long-lasting results. The Linzer WC 1140-3 Paint Brush is built to withstand repeated use and maintain its performance over time. The bristles are securely attached to the brush, preventing shedding and ensuring consistent paint application. With proper care and maintenance, this paint brush will be a reliable companion for your future painting endeavors.
Enhance Your Painting Experience with Linzer WC 1140-3 Paint Brush
Transform your painting projects with the Linzer WC 1140-3 Paint Brush, offered by J & B Fasteners. With its exceptional bristle design, precise construction, and versatility, this paint brush is a must-have for anyone seeking professional painting results. Order your Linzer WC 1140-3 Paint Brush today and experience the difference it can make in your painting projects.
High-quality bristles for superior paint distribution and coverage
Precision construction for comfort and control during painting
Versatile brush for various surfaces and painting projects
Durable and long-lasting for repeated use
At J & B Fasteners, we are committed to providing top-quality products to meet our customers' needs. Our Linzer WC 1140-3 Paint Brush is just one example of our dedication to offering high-performing tools and materials. Browse our website to explore our wide range of fasteners and painting supplies, and discover why J & B Fasteners is your trusted partner for all your project requirements.