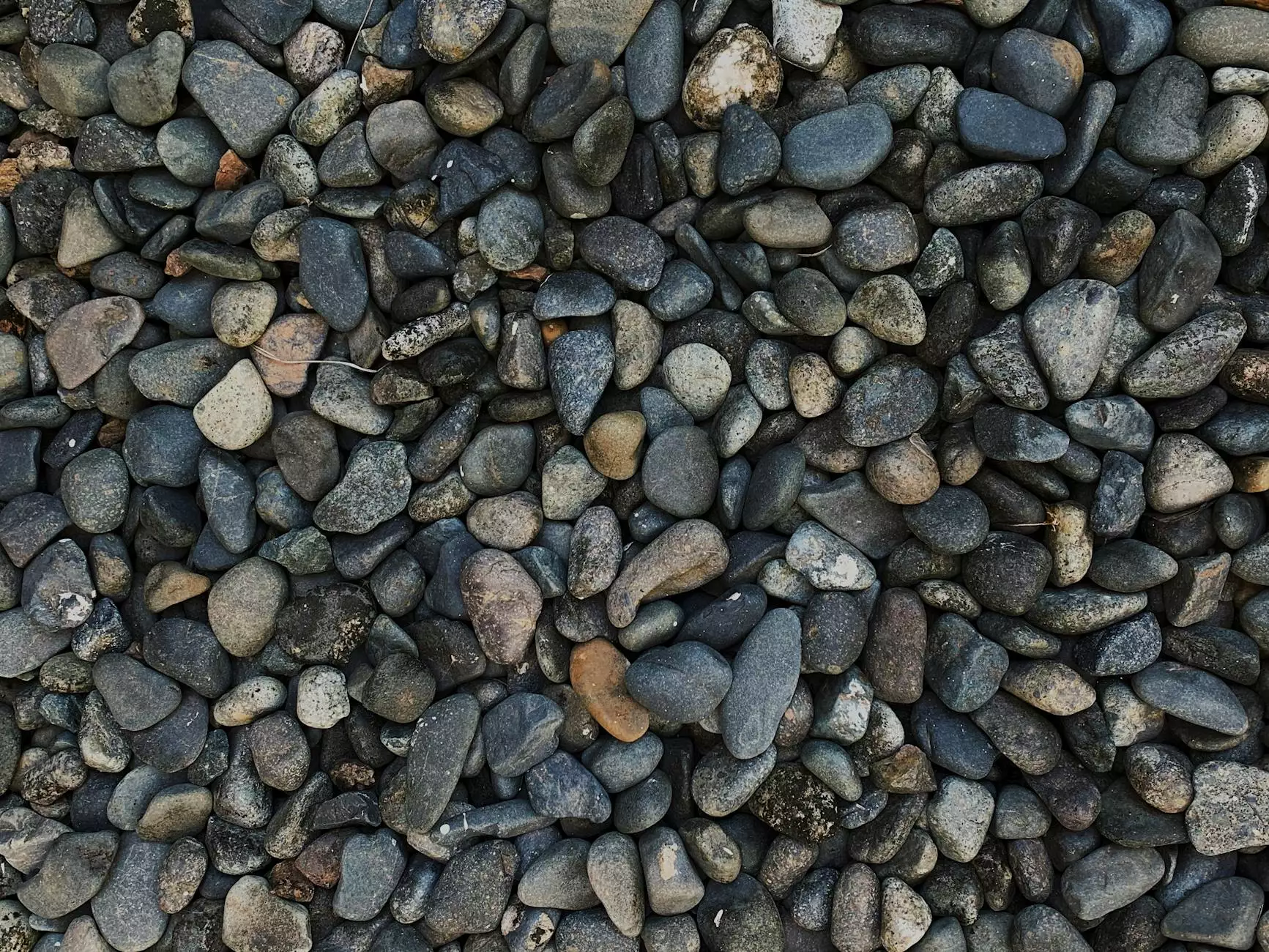 Introduction
Welcome to J & B Fasteners, where we pride ourselves in offering top-notch landscaping materials. Our KolorScape .5CF Pea Gravel is the perfect solution for enhancing the aesthetics and functionality of your outdoor space. In this guide, we'll dive into the remarkable features and benefits of our pea gravel, helping you make an informed decision for your next project.
What is Pea Gravel?
Pea gravel, also known as pea-sized crushed stone, is a versatile and popular material used for various landscaping applications. It is composed of small, rounded stones that measure approximately 1/4 inch in diameter. The smooth edges of pea gravel give it a distinctive appearance and make it a safe choice for various areas.
Why Choose KolorScape .5CF Pea Gravel?
KolorScape .5CF Pea Gravel sets itself apart from the competition with its exceptional quality and numerous advantages:
1. Versatility
Our pea gravel can be used in a wide range of landscaping projects, including pathways, driveways, patios, and decorative areas. Its small size and smooth texture make it easy to spread and shape according to your needs.
2. Natural Beauty
The beautiful natural hues of our pea gravel add a touch of elegance to any outdoor space. Whether you're aiming for a tranquil Zen garden or a vibrant rock garden, KolorScape .5CF Pea Gravel provides the perfect foundation for your vision.
3. Drainage and Permeability
One of the major advantages of pea gravel is its excellent drainage properties. The small gaps between the stones allow water to permeate through, preventing puddles and potential damage caused by stagnant water. This makes it an ideal choice for areas that require effective water drainage.
4. Low Maintenance
Unlike traditional lawns or gardens that demand regular upkeep, our pea gravel requires minimal maintenance. It doesn't need mowing, watering, or fertilizing, saving you time and effort. A periodic raking is all it takes to ensure its long-lasting beauty.
5. Weed Prevention
By using KolorScape .5CF Pea Gravel for your outdoor projects, you can minimize weed growth. The dense nature of the gravel acts as a natural barrier, inhibiting weed germination and reducing the need for harmful chemical weed control methods.
How to Use KolorScape .5CF Pea Gravel
Now that you're familiar with the benefits, let's explore some popular uses of our pea gravel:
1. Pathways
Create charming and functional walkways by lining them with our pea gravel. Whether you prefer a straight or winding path, the versatility of pea gravel allows you to design an inviting route throughout your garden or yard.
2. Driveways
Add an aesthetically pleasing touch to your home's entrance by using KolorScape .5CF Pea Gravel to create a stylish driveway. Its smooth surface and excellent drainage properties ensure a durable and visually appealing solution for your vehicle's access.
3. Patios and Seating Areas
Enhance the ambiance of your outdoor seating areas by incorporating pea gravel. Its natural beauty adds texture to your patio while providing a stable surface for chairs and tables. Combine it with furniture and plants to create a cozy and inviting atmosphere.
4. Decorative Features
Add eye-catching details to your landscape design by strategically placing KolorScape .5CF Pea Gravel around flower beds, borders, or water features. Let your creativity flow and use the gravel to accentuate specific areas, creating a visually stunning and cohesive outdoor space.
Conclusion
When it comes to quality and aesthetics, KolorScape .5CF Pea Gravel offered by J & B Fasteners is an excellent choice for your landscaping needs. Its versatility, natural beauty, superior drainage, and low maintenance requirements make it a stand-out option for various outdoor projects.
Revamp your outdoor space with KolorScape .5CF Pea Gravel and experience the difference it can make. Contact J & B Fasteners today or visit our website to order your premium pea gravel and take the first step towards creating your dream landscape.