Customized Rubber Stamps | Custom Stamps
Mar 14, 2018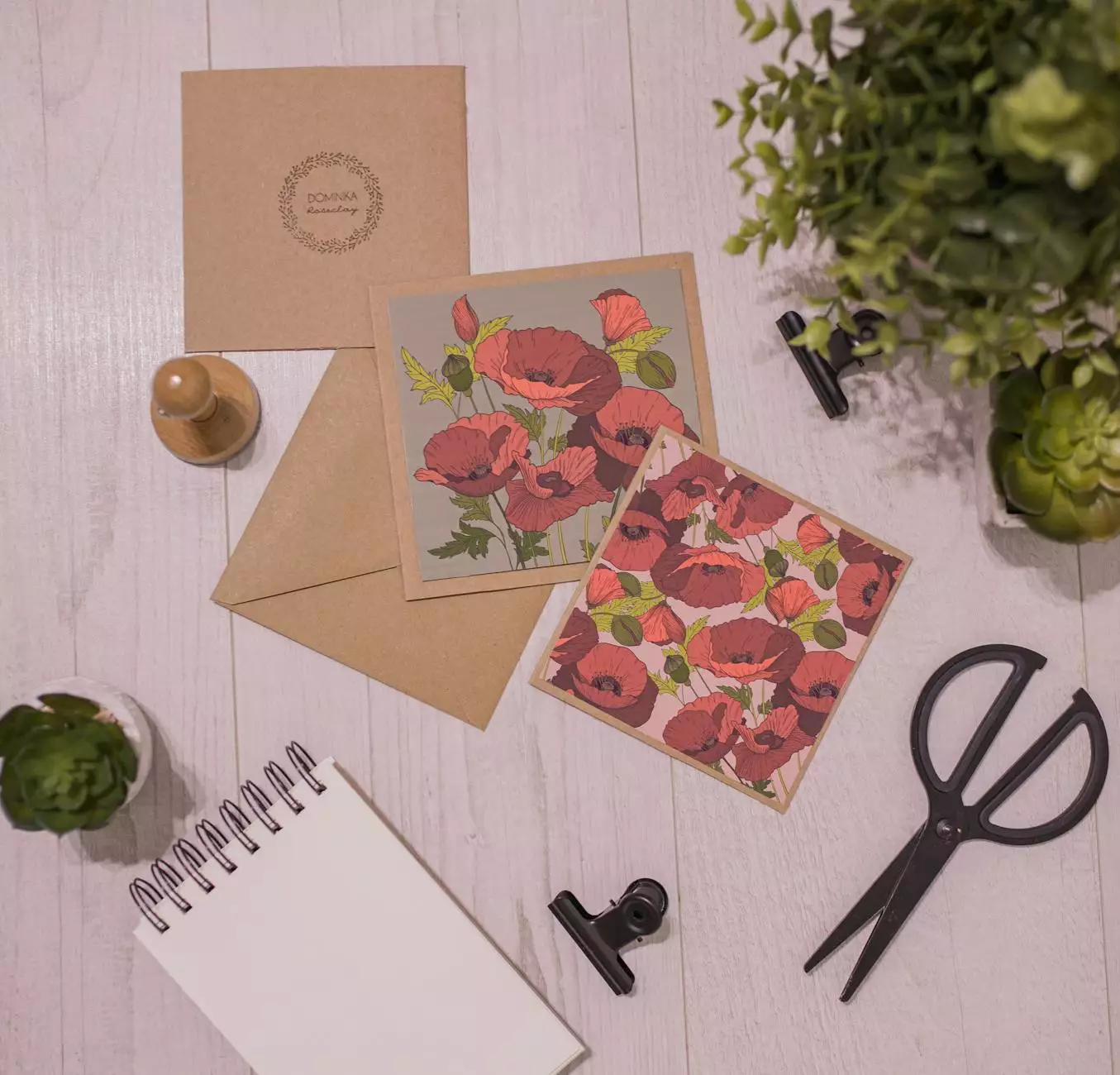 Welcome to J & B Fasteners, your trusted source for high-quality customized rubber stamps. With our extensive range of custom stamps, we are here to provide you with the perfect stamping solution for your unique needs.
Why Choose Custom Rubber Stamps?
Custom rubber stamps offer unmatched convenience and versatility, making them an essential tool for both personal and professional use. Whether you need to mark documents, products, or packaging, a custom stamp allows you to create a unique impression with ease.
The Benefits of Custom Stamps
When it comes to choosing a stamp, custom options provide numerous benefits:
Brand Recognition: Custom stamps allow you to incorporate your logo, company name, or any other branding element, ensuring consistent brand recognition.
Efficiency: With a custom stamp, you can quickly and accurately mark multiple documents or items with minimal effort.
Professionalism: Custom stamps lend a professional touch to your business correspondence, making a lasting impression on clients and colleagues.
Security: Custom stamps can include security features, such as unique designs or text, providing an added layer of protection against counterfeiting or tampering.
Flexibility: From address stamps to signature stamps, custom stamps can be tailored to meet a wide range of needs, ensuring maximum flexibility.
Custom Stamps for Any Application
At J & B Fasteners, we understand that different applications require different types of stamps. That's why we offer a diverse selection of custom stamps to suit various purposes:
1. Address Stamps
Our address stamps are designed to simplify your day-to-day mailing tasks. Personalize envelopes, packages, and letters with your custom address stamp, saving time and effort.
2. Signature Stamps
Make signing documents a breeze with our signature stamps. Create a replica of your signature that can be easily applied to contracts, invoices, or any other important paperwork.
3. Logo Stamps
Promote your brand effectively with our logo stamps. Stamp your logo on marketing materials, packaging, or promotional items to enhance brand visibility and recognition.
4. Date Stamps
Keep track of important dates with our date stamps. Whether for office use or personal organization, our date stamps offer a convenient way to mark time-sensitive documents.
5. Notary Stamps
For notaries and legal professionals, our notary stamps are a must-have. Comply with legal requirements and make your mark with our high-quality notary stamps.
6. Specialty Stamps
Looking for something unique? Our specialty stamps can be customized to meet your specific requirements. From custom designs to intricate artwork, we can bring your ideas to life.
Quality You Can Trust
When it comes to personalized stamping solutions, J & B Fasteners is committed to providing only the highest quality products. Our custom stamps are crafted using premium materials and advanced manufacturing techniques, ensuring durability and consistent performance.
With our attention to detail and superior craftsmanship, you can trust that your custom stamp will produce clear, crisp impressions time and time again. We understand the importance of reliable tools, and we are dedicated to delivering excellence to our customers.
Get Your Custom Stamp Today
Ready to make your mark? Browse our selection of customized rubber stamps and find the perfect stamp for your needs. From personalized address stamps to professional logo stamps, we have it all.
At J & B Fasteners, we are here to assist you every step of the way. Contact our knowledgeable team for expert advice and guidance in choosing the right custom stamp for your specific requirements.
Experience the convenience, professionalism, and versatility of custom stamps with J & B Fasteners. Order your custom stamp today and take your stamping to the next level!