Custom Pre Inked Stamps
Feb 4, 2023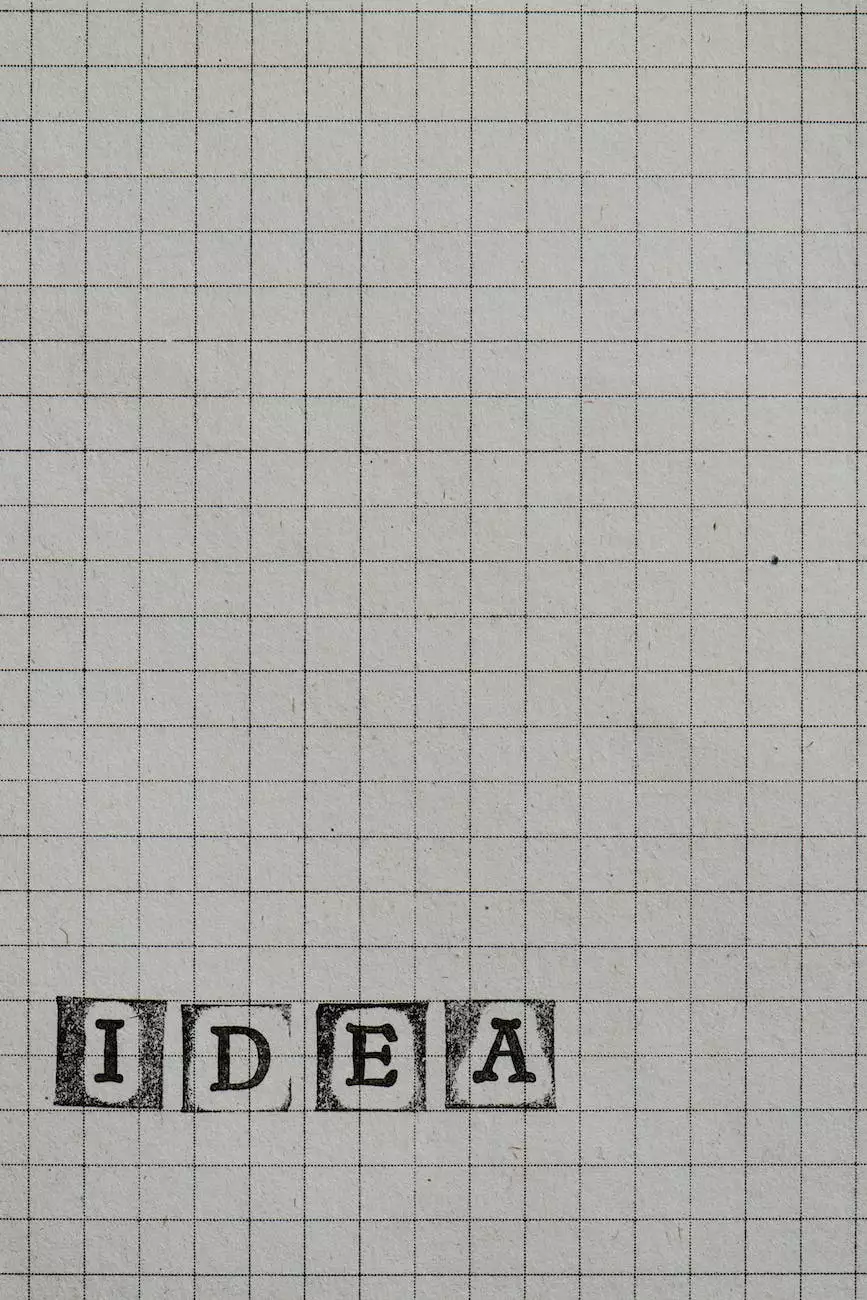 Welcome to J & B Fasteners, your trusted source for high-quality custom pre-inked stamps. We offer a wide range of customizable options to cater to your specific needs. With our durable and efficient pre-inked stamps, you can streamline your business operations and add a professional touch to your documents.
Why Choose Our Custom Pre Inked Stamps?
At J & B Fasteners, we understand the importance of delivering exceptional quality products to our customers. When it comes to custom pre-inked stamps, we go the extra mile to ensure your satisfaction. Here's why our stamps are the best choice for your business:
Durability: Our pre-inked stamps are made from high-quality materials that are built to last. They are designed to withstand frequent use without compromising on the quality of the impressions.
Efficiency: With their pre-inked design, our stamps provide a convenient and mess-free stamping experience. You don't need to worry about carrying an ink pad or dealing with leakage.
Precision: Each of our custom pre-inked stamps is carefully crafted to deliver clear and precise impressions. The ink is evenly distributed, ensuring consistent results every time.
Customizability: We offer a wide range of customization options to meet your unique requirements. Whether you need a stamp with your company logo, address, or specific text, we have got you covered.
Quick Turnaround: We understand that time is of the essence. That's why we strive to provide fast turnaround times on our custom pre-inked stamps. Get your personalized stamps delivered to your doorstep without any delays.
How to Order Your Custom Pre Inked Stamps
Ordering your custom pre-inked stamps from J & B Fasteners is quick and hassle-free. Follow these simple steps to get started:
Select Your Stamp Size: Choose the size that best suits your needs. We offer a variety of sizes to accommodate different types of stamps.
Customize Your Stamp Design: Upload your design, logo, or text that you want on your custom pre-inked stamp. Our team will review and ensure it is ready for production.
Confirm Your Order Details: Double-check all the details, including stamp size, design, and quantity, before proceeding to the checkout page.
Make the Payment: We offer secure payment options to ensure a smooth transaction. Once you have completed the payment, your order will be processed.
Receive Your Custom Pre Inked Stamps: Sit back and relax while we prepare your custom pre-inked stamps for delivery. They will be shipped to your specified address within the promised timeframe.
Ensuring Quality and Satisfaction
At J & B Fasteners, we take pride in delivering the highest level of quality and customer satisfaction. Our team of experts works diligently to ensure that every custom pre-inked stamp meets your expectations.
Should you have any concerns or queries regarding your order, our friendly customer support team is always ready to assist you. We strive to make your experience with us seamless and enjoyable.
Get Your Custom Pre Inked Stamps Today!
Invest in high-quality custom pre-inked stamps from J & B Fasteners and take your business to the next level. Browse through our selection and personalize your stamps today. If you have any questions or need assistance, feel free to contact us. We are here to help!