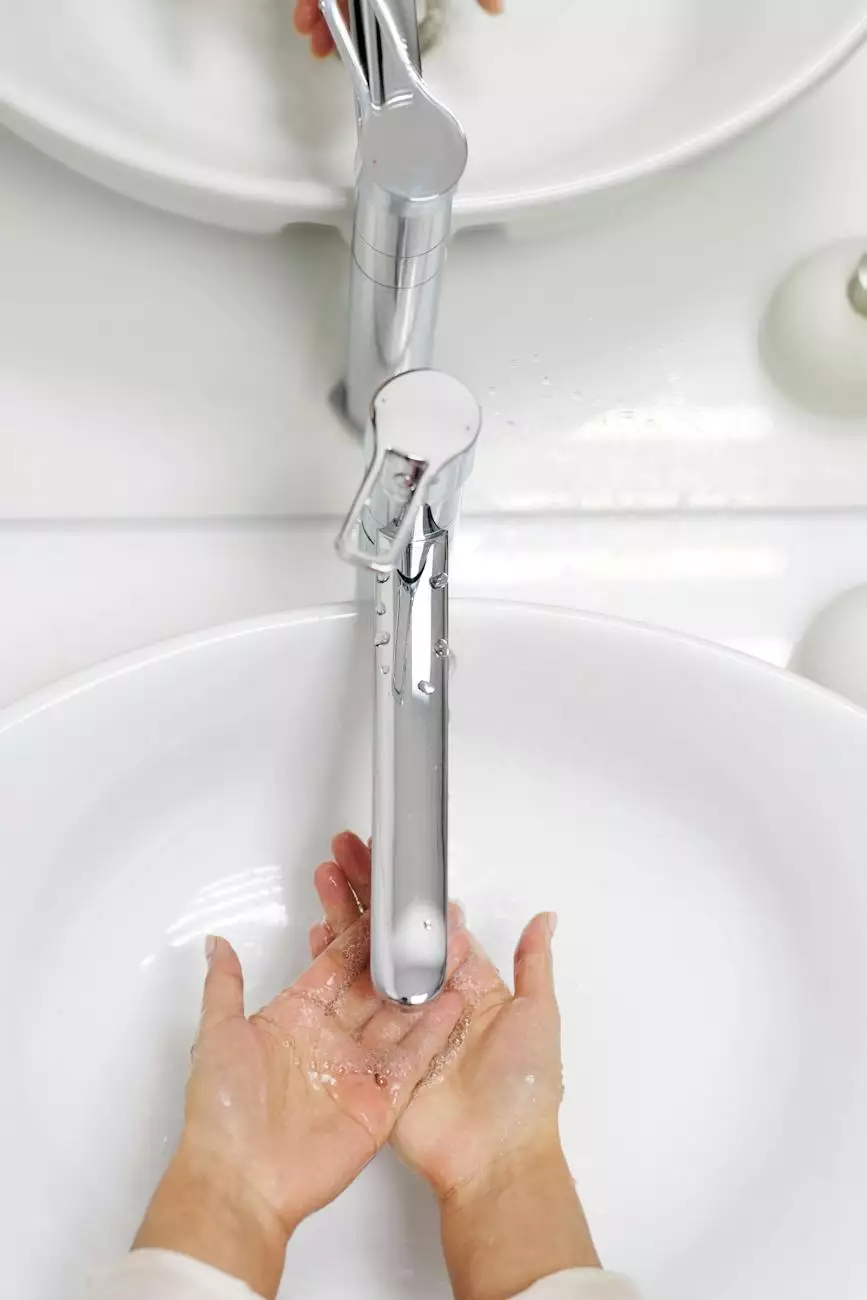 Why Choose Bilingual Hygiene Labels from J & B Fasteners?
When it comes to maintaining a safe and healthy workplace, effective communication is key. That's why J & B Fasteners is proud to offer a wide range of high-quality bilingual hygiene labels. Designed to provide clear instructions and warnings in multiple languages, our labels are the perfect solution for businesses operating in multicultural environments.
Ensuring Workplace Safety
At J & B Fasteners, we understand the importance of workplace safety. Our bilingual hygiene labels are specifically designed to meet industry standards and regulations, ensuring that you can provide a safe working environment for your employees. With clear and concise messages, our labels help prevent accidents, reduce liability, and promote good hygiene practices.
Extensive Range of Labels
Our extensive range of bilingual hygiene labels caters to a variety of industries and applications. Whether you need labels for food handling, medical facilities, manufacturing plants, or any other industry, we have you covered. Our labels are available in different sizes, materials, and adhesive options to suit your specific requirements.
Food Handling Labels
In the food industry, proper hygiene is crucial to prevent contamination and ensure the safety of consumers. Our bilingual food handling labels feature clearly printed instructions and warnings related to food preparation, storage, and handling. With these labels, you can maintain the highest standards of hygiene in your kitchen or restaurant.
Medical Facilities Labels
In healthcare settings, effective communication is vital to maintain hygiene and prevent the spread of infections. Our bilingual hygiene labels for medical facilities include labels for hand hygiene, waste disposal, personal protective equipment, and more. By using our labels, you can enhance the cleanliness and safety of your medical facility.
Manufacturing Plants Labels
In manufacturing plants, proper hygiene practices are crucial for maintaining a healthy workforce and preventing accidents. Our bilingual labels for manufacturing plants cover a wide range of topics, such as handwashing, machine maintenance, and chemical handling. Utilizing these labels helps your employees stay informed and ensures a safe working environment.
Customization Options
At J & B Fasteners, we understand that every business has unique needs. That's why we offer customization options for our bilingual hygiene labels. Whether you require specific languages, branding elements, or design modifications, our team of experts can work with you to create labels tailored to your requirements.
Superior Quality and Durability
Our bilingual hygiene labels are crafted using high-quality materials to ensure long-lasting durability. We understand that labels may be exposed to various environments and conditions, so ours are designed to withstand moisture, chemicals, UV exposure, and more. Rest assured, when you choose J & B Fasteners, you are investing in labels that will continue to perform their intended function over time.
Easy Application and Removal
Our bilingual hygiene labels are easy to apply, providing a hassle-free experience for your employees. With various adhesive options available, you can choose the one that best suits your needs. Additionally, when it comes time to remove or replace the labels, they won't leave behind residue or damage surfaces.
Browse our Selection Now
When it comes to bilingual hygiene labels, J & B Fasteners offers unparalleled quality, variety, and customization options. Take the next step in ensuring the safety and well-being of your workplace by browsing our selection today. Should you have any questions or require assistance, our knowledgeable customer support team is always ready to help.