Number and Dater Stamps
Jul 13, 2018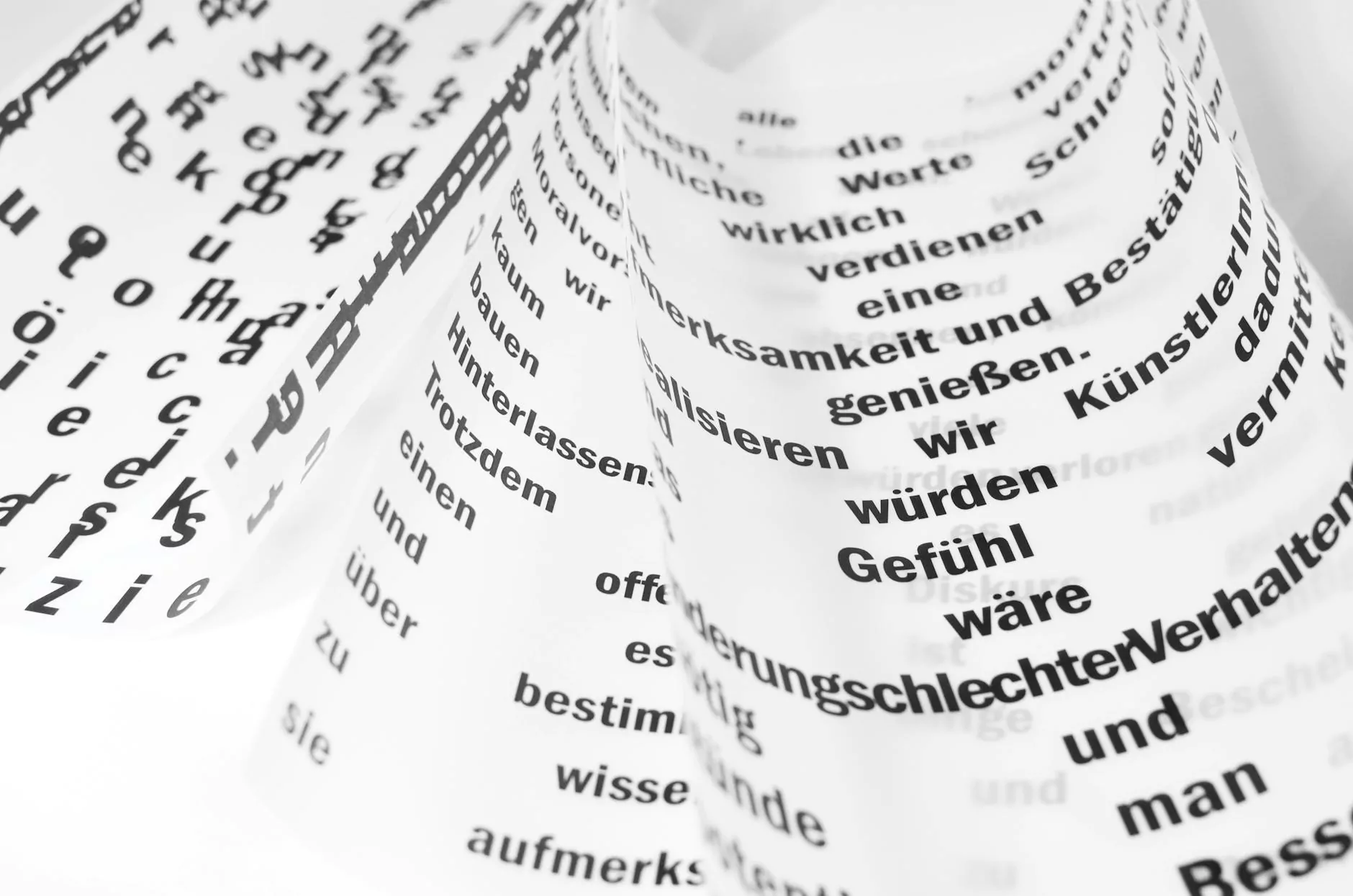 Welcome to J & B Fasteners, your trusted source for high-quality number and dater stamps. With our wide range of custom stamps, we provide the perfect solution for all your stamping needs. Whether for business use or personal tasks, our stamps are designed to offer durability, efficiency, and unmatched performance.
Custom Stamps for All Requirements
At J & B Fasteners, we understand the importance of having stamps that cater to your specific requirements. That's why our collection of number and dater stamps is carefully curated to offer a diverse range of options. Whether you need to mark dates, numbers, or a combination of both, we have the perfect stamp for you.
Our number and dater stamps come in various sizes, styles, and designs, ensuring that you can find the ideal stamp to suit your needs. From small, compact stamps suitable for meticulous numbering tasks, to larger, heavy-duty stamps for high-volume applications, we have it all. With options for different font styles, ink colors, and customization features, you can create stamps that truly represent your brand or personal preferences.
Unmatched Quality and Durability
When it comes to stamping, quality and durability are key factors. At J & B Fasteners, we prioritize these aspects in every stamp we offer. Our number and dater stamps are manufactured using top-quality materials that guarantee longevity and consistent performance.
Each stamp is carefully engineered to withstand frequent and continuous use. The durable construction ensures that your stamp will endure the test of time, providing clear and precise imprints with every use. The high-quality ink pads provide even and consistent ink distribution, reducing the need for re-inking and ensuring a smooth and efficient stamping experience.
Efficiency and Ease of Use
We understand the importance of efficiency in every task. That's why our number and dater stamps are designed with user-friendliness in mind. With our stamps, you can save valuable time and effort, streamlining your processes and enhancing productivity.
The ergonomic design of our stamps allows for comfortable handling, minimizing hand strain during prolonged use. The intuitive mechanisms ensure smooth operation, allowing you to stamp effortlessly with minimal pressure. The clearly defined date or number layouts on the stamps enable quick and accurate impressions, reducing the chances of errors and ensuring professional results every time.
Applications of Number and Dater Stamps
The versatility of our number and dater stamps makes them essential tools across various industries and applications. Here are just a few examples of their common uses:
Invoice or document numbering
Personal or business organization
Product expiration date marking
Date stamping on legal documents
Mailing and postal services
Inventory or warehouse management
Quality control and inspection
Whether you're a business owner, a professional, or an individual looking for an efficient way to manage tasks, our number and dater stamps offer the perfect solution.
Order Your Number and Dater Stamps Today
Ready to take your stamping experience to the next level? Browse our extensive collection of number and dater stamps today and find the perfect stamp for your needs. With J & B Fasteners, you can trust that you're getting top-quality products that deliver outstanding results.
Ordering is quick and easy. Simply select your desired stamp, customize it to your specifications, and proceed to checkout. We offer fast and reliable shipping, ensuring that your stamps reach you in a timely manner. If you have any questions or need assistance, our friendly customer service team is always ready to help.
Experience the convenience of our number and dater stamps and revolutionize the way you handle your stamping tasks. Trust J & B Fasteners for superior quality, durability, and efficiency. Order your stamps today!