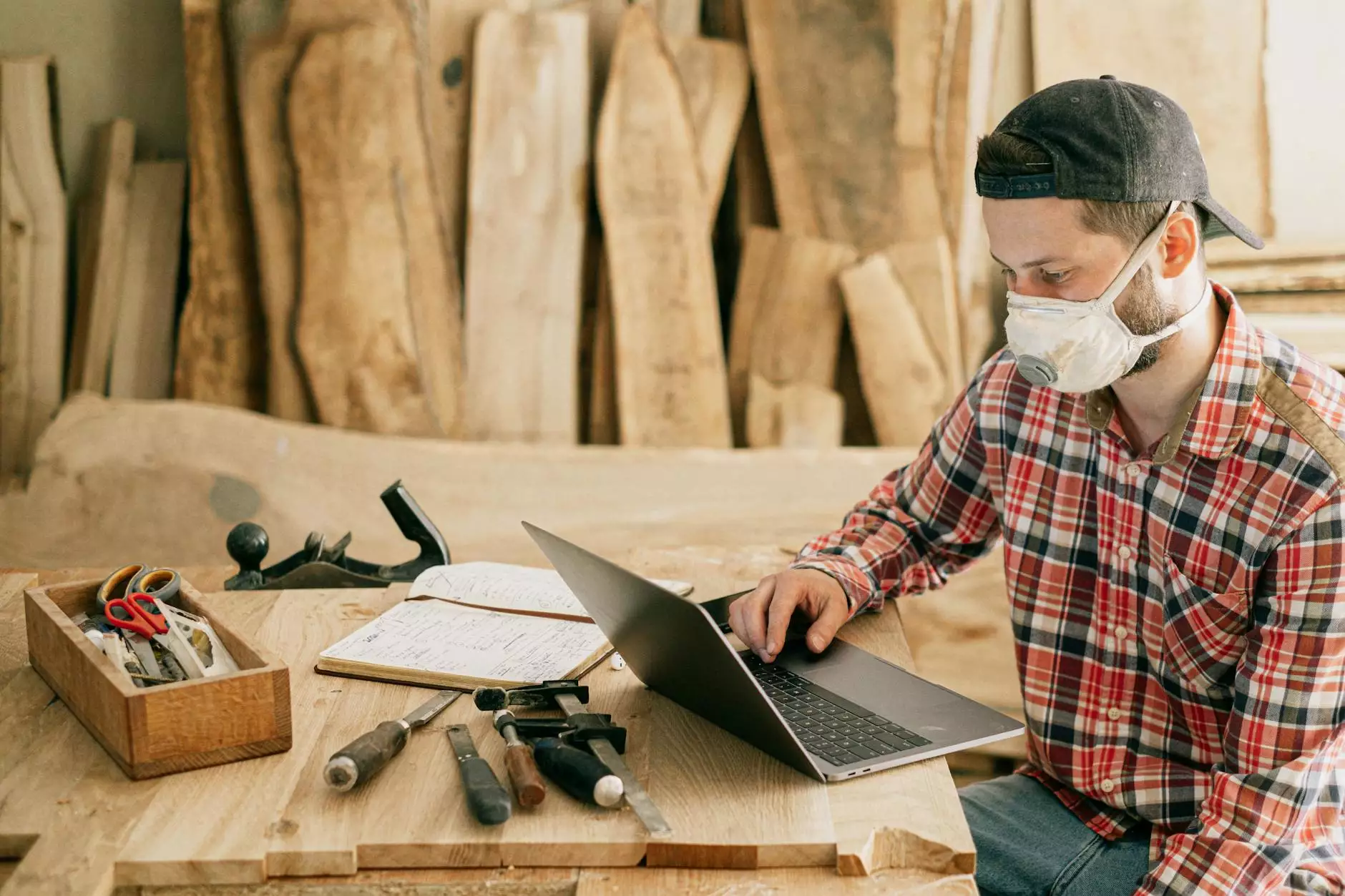 Welcome to J & B Fasteners, your premier source for top-notch wood screws. Whether you are a DIY enthusiast or a professional woodworker, our comprehensive selection of wood screws will provide you with the perfect solution for all your woodworking projects.
Why Choose J & B Fasteners for Wood Screws?
At J & B Fasteners, we understand the importance of using reliable and durable wood screws that can withstand the test of time. That's why we are committed to offering only the highest quality products to our customers. Here are some reasons why you should choose us:
Extensive Selection: Our vast inventory includes a wide range of wood screws, ensuring that you can find the perfect option for your specific application. We offer various sizes, types, and finishes to cater to different woodworking needs.
Premium Quality: All our wood screws are manufactured using premium materials, guaranteeing unmatched strength, durability, and corrosion resistance. You can rely on our screws to securely join pieces of wood together.
Reliable Performance: Our wood screws are designed to provide excellent holding power, preventing loosening or stripping of the screw threads. This ensures that your woodworking projects stay intact for years to come.
Expert Guidance: Our knowledgeable team is always ready to assist you in choosing the right wood screws for your specific project requirements. We can provide guidance on screw length, thread type, and head style to ensure optimal results.
Competitive Prices: We strive to offer competitive pricing without compromising on quality. By choosing J & B Fasteners, you can enjoy affordable wood screws that offer exceptional value for money.
Discover Our Wide Range of Wood Screws
At J & B Fasteners, we stock an extensive variety of wood screws to cater to the diverse needs of woodworkers. Whatever your project entails, we have the perfect screw for you. Our range includes:
1. Countersunk Wood Screws
Countersunk wood screws are ideal for applications where a flush finish is desired. These screws are designed with a tapered head that sits flush with the surface of the wood, ensuring a neat and professional appearance.
2. Round Head Wood Screws
Round head wood screws are known for their decorative look and versatility. They are commonly used in woodworking projects that require a visually appealing finish, such as cabinetry, furniture, and trim work.
3. Bugle Head Wood Screws
Bugle head wood screws are specifically designed for use with drywall and other materials prone to cracking or splitting. Their unique head shape helps to prevent surface damage, making them a reliable choice for a wide range of applications.
4. Decking Screws
If you're working on a decking project, our decking screws are a must-have. These screws are specially designed to withstand outdoor conditions, providing exceptional resistance to corrosion and ensuring a secure and long-lasting deck installation.
5. Self-Drilling Wood Screws
Self-drilling wood screws feature a sharp, threaded point that eliminates the need for pre-drilling in certain applications. These screws are widely used in projects involving hardwoods or when fastening into thicker pieces of wood.
6. Particle Board Screws
Particle board screws are specifically designed for use with particle board and other engineered wood products. They have a unique thread design that ensures a tight grip and prevents the wood from splitting.
Choose J & B Fasteners for Your Woodworking Needs
When it comes to wood screws, J & B Fasteners is your go-to supplier. With our extensive selection, top-notch quality, and knowledgeable team, we are here to provide you with the best solutions for all your woodworking projects. Trust in J & B Fasteners to deliver unmatched reliability, durability, and performance for your wood screw needs.
Contact J & B Fasteners today to explore our wide range of wood screws and experience the difference quality makes in your woodworking projects.