Klein Tools D203-8 Nose Plier, Steel Jaw, 8-7/16 in OAL - J & B Fasteners
Jul 6, 2021
Power Tools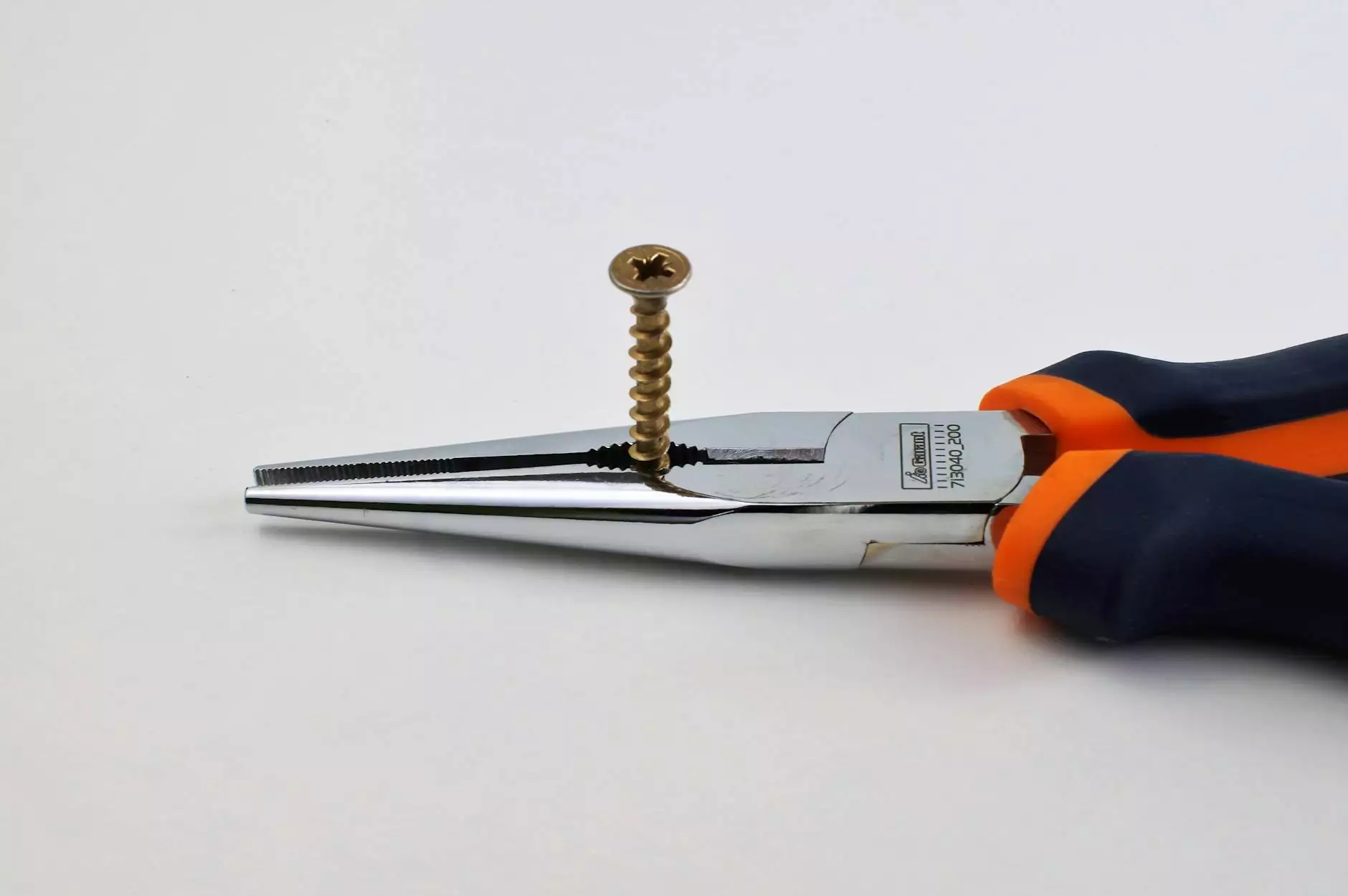 The Ultimate Steel Jaw Nose Pliers from Klein Tools
Are you searching for a reliable and top-of-the-line set of nose pliers? Look no further than J & B Fasteners' stellar selection of Klein Tools. We are proud to introduce the Klein Tools D203-8 Nose Plier, featuring a durable steel jaw and measuring 8-7/16 inches in overall length (OAL).
Unmatched Quality and Precision
When it comes to precision work, having the right tools is essential. The Klein Tools D203-8 Nose Plier is designed with utmost attention to detail to offer impeccable quality and assured durability. Crafted from premium-grade materials, this nose plier delivers outstanding performance even in demanding conditions.
Key Features:
Steel Jaw: The hardened steel jaw provides exceptional strength and long-lasting performance. It ensures a secure grip, allowing you to handle a wide range of materials with ease.
8-7/16 inch OAL: With an overall length of 8-7/16 inches, these nose pliers provide comfortable handling and improved control. The ergonomic design allows for extended use without discomfort or hand fatigue.
Precision Machining: Each pair of Klein Tools D203-8 Nose Pliers undergoes precision machining to ensure exact alignment and smooth operation. The result is a tool that facilitates even the most intricate tasks effortlessly.
Versatility: Whether you're a professional tradesperson, a DIY enthusiast, or simply need a reliable tool for occasional use, the Klein Tools D203-8 Nose Plier is designed to meet your needs. Its versatility makes it a must-have addition to any toolkit.
Durable Construction: Klein Tools is renowned for its commitment to quality and longevity. The D203-8 Nose Plier is built to withstand the test of time, providing you with a tool that will serve you reliably for years to come.
A Trusted Name in Fasteners - J & B Fasteners
At J & B Fasteners, we take pride in offering only the highest quality tools and fasteners to our valued customers. As a trusted supplier, we understand the importance of reliability, precision, and durability when it comes to your projects. With our extensive range of Klein Tools, including the D203-8 Nose Plier, we are dedicated to providing you with the tools you need to get the job done right.
Unlock Your Full Potential with J & B Fasteners
When you choose J & B Fasteners as your preferred supplier, you gain access to an unparalleled selection of top-notch tools and fasteners. Our commitment to exceptional customer service ensures a seamless shopping experience every time. Explore our inventory today and discover the Klein Tools D203-8 Nose Plier and other outstanding products designed to elevate your work to new heights.
Conclusion
Upgrade your toolkit with the Klein Tools D203-8 Nose Plier available exclusively at J & B Fasteners. Designed for precision, durability, and versatility, these nose pliers are built to exceed your expectations. Trust in the quality of Klein Tools and experience the difference it makes in your projects. Shop now and enjoy the benefits of a reliable, high-performance tool that will become your go-to choice for years to come.