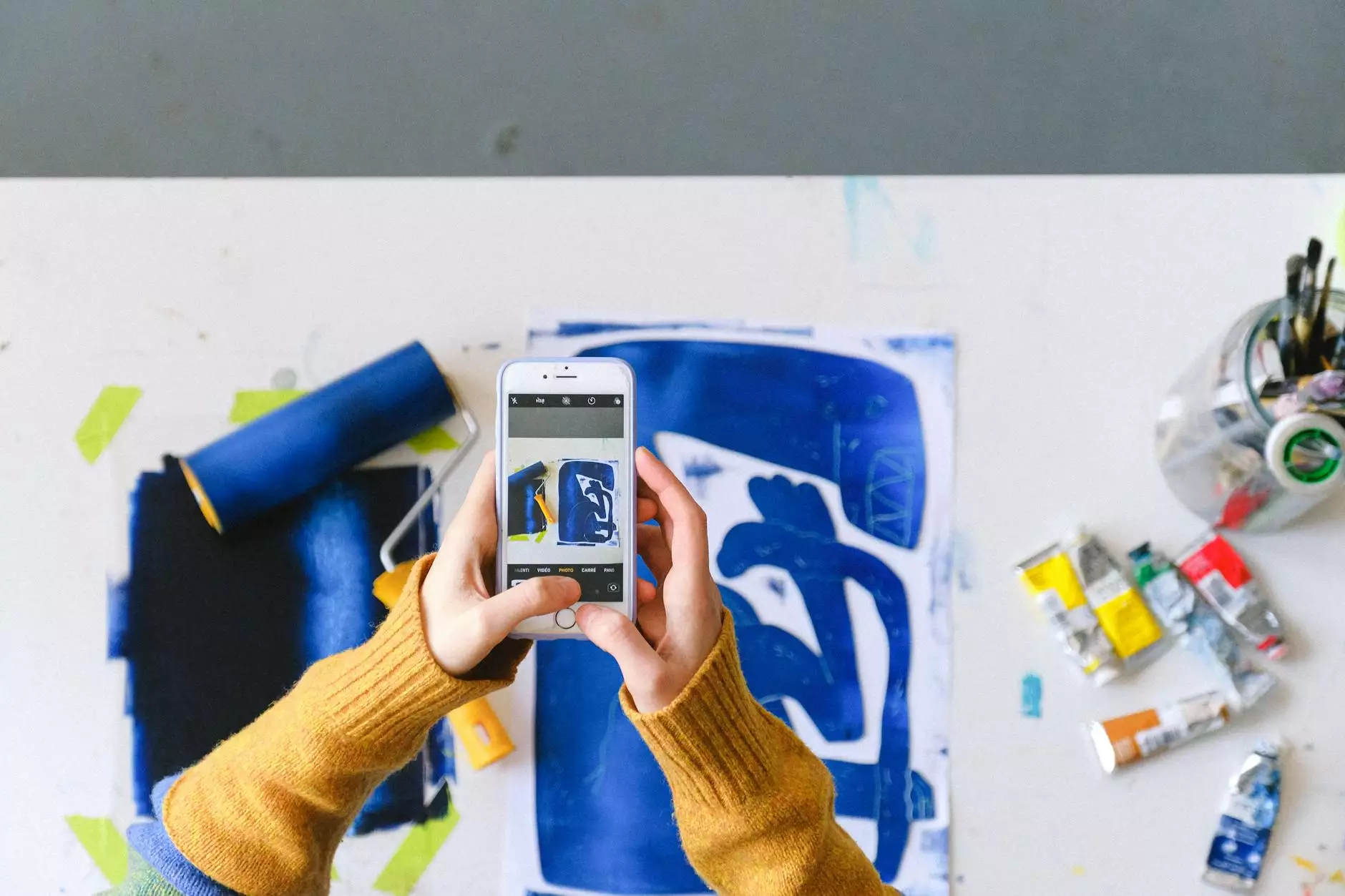 Introduction
Welcome to J & B Fasteners, your trusted source for high-quality composite materials. In this section, we will dive into the exceptional Spraycore PDR9000 filler brought to you by ResTex Composites. Designed for professional use, this revolutionary product offers outstanding performance, versatility, and durability.
Enhance Your Projects with Spraycore PDR9000
When it comes to finding a filler that meets the demands of your projects, Spraycore PDR9000 stands out from the competition. This high-end composite filler combines advanced technology with superior craftsmanship, providing a solution that exceeds industry standards.
Unparalleled Performance
Spraycore PDR9000 boasts exceptional performance capabilities, making it a top choice for professionals in various industries. Whether you're working on automotive repairs, marine applications, or even aerospace projects, this innovative filler delivers unmatched results.
Advanced Formulation
The formulation of Spraycore PDR9000 is meticulously engineered to ensure optimal performance. It features a unique blend of high-quality materials, resulting in a lightweight and easy-to-apply filler. Its advanced formulation allows for excellent adhesion, flexibility, and resistance to weathering, ensuring long-lasting results.
Seamless Application
With Spraycore PDR9000, the application process becomes a breeze. Its smooth consistency allows for effortless spreading and shaping, enabling professionals to achieve seamless finishes. Whether you're filling surface imperfections, repairing dents, or creating intricate designs, this filler provides excellent workability, saving you time and effort.
Exceptional Strength and Durability
When it comes to structural integrity, Spraycore PDR9000 excels. This high-performance filler offers excellent strength and durability, ensuring long-term reliability in even the most demanding environments. Its robust composition provides resistance against impact, moisture, and temperature fluctuations, making it suitable for both interior and exterior applications.
Benefits of Spraycore PDR9000
Investing in Spraycore PDR9000 offers numerous benefits that will elevate your projects to new heights. Let's explore the advantages this remarkable filler brings to the table:
Superior Versatility
One of the greatest strengths of Spraycore PDR9000 is its versatility. It can be used on various surfaces, including fiberglass, metal, wood, and more. This flexibility allows you to tackle a wide range of projects without compromising on quality or performance.
Excellent Adhesion
A reliable bond is crucial when it comes to fillers, and Spraycore PDR9000 delivers in this aspect. Its exceptional adhesion properties ensure a strong and lasting bond between the filler and the substrate, providing peace of mind that your repairs or creations will stand the test of time.
Time and Cost Savings
By choosing Spraycore PDR9000 for your projects, you are opting for a cost-effective solution. Its ease of application and rapid drying time significantly reduce labor costs. Additionally, its exceptional durability eliminates the need for frequent repairs or replacements, saving you both time and money in the long run.
Professional-Grade Quality
ResTex Composites takes pride in offering products that meet the highest industry standards, and Spraycore PDR9000 is no exception. This professional-grade filler undergoes rigorous testing and quality control measures to ensure consistent performance and customer satisfaction.
Applications of Spraycore PDR9000
The versatility of Spraycore PDR9000 opens up a wide range of applications across various industries. Some common uses include:
Automotive Repairs
Whether you're a professional auto body technician or a DIY enthusiast, Spraycore PDR9000 proves to be an invaluable tool for repairing dents, scratches, and other imperfections. Its seamless blending and compatibility with various paint systems make it an excellent choice for achieving flawless automotive finishes.
Marine and Boatbuilding
Marine applications demand materials that can withstand the harsh conditions of the sea. Spraycore PDR9000's exceptional resistance to moisture, saltwater, and UV radiation make it a preferred choice for boat repairs, hull modifications, and custom marine projects.
Aerospace Industry
In the aerospace industry, precision and reliability are of utmost importance. Spraycore PDR9000 meets these requirements, making it suitable for aircraft repairs, interior paneling, and other specialized applications. Its lightweight properties contribute to reduced weight, improving fuel efficiency and overall performance.
General Construction
From structural repairs to artistic creations, Spraycore PDR9000 proves to be a versatile asset in the general construction field. Its exceptional strength, adhesion, and workability make it an ideal choice for a wide range of applications, including surface filling, mold making, and architectural elements.
Why Choose ResTex Composites?
At J & B Fasteners, we are dedicated to providing our customers with the highest quality composite products. ResTex Composites, the manufacturer of Spraycore PDR9000, shares the same commitment to excellence. Here's why you can trust ResTex Composites:
Industry Expertise
With decades of experience, ResTex Composites has established itself as a leader in the composite materials industry. Their team of experts continuously researches and develops innovative solutions tailored to meet the evolving needs of professionals.
Quality Assurance
ResTex Composites follows stringent quality control processes to ensure that each product leaving their facility meets the highest standards. From raw materials to final inspection, every step of the manufacturing process undergoes rigorous testing and analysis.
Commitment to Sustainability
ResTex Composites has made significant strides toward sustainable manufacturing practices. By minimizing waste, reducing energy consumption, and utilizing eco-friendly materials, they are dedicated to protecting the environment while providing top-notch products.
Partnering for Success
When you choose ResTex Composites' Spraycore PDR9000, you gain a partner invested in your success. Their knowledgeable support team is ready to assist you along the way, ensuring seamless integration of the product into your projects.
Conclusion
In conclusion, if you're looking for a high-performance filler that offers unrivaled versatility, strength, and durability, Spraycore PDR9000 by ResTex Composites is the solution you need. With its advanced formulation, exceptional adhesion properties, and seamless application, this remarkable filler will elevate your projects to new heights. Trust in J & B Fasteners to provide you with the best composite solutions for your professional needs.