Label Quote Request
Aug 24, 2019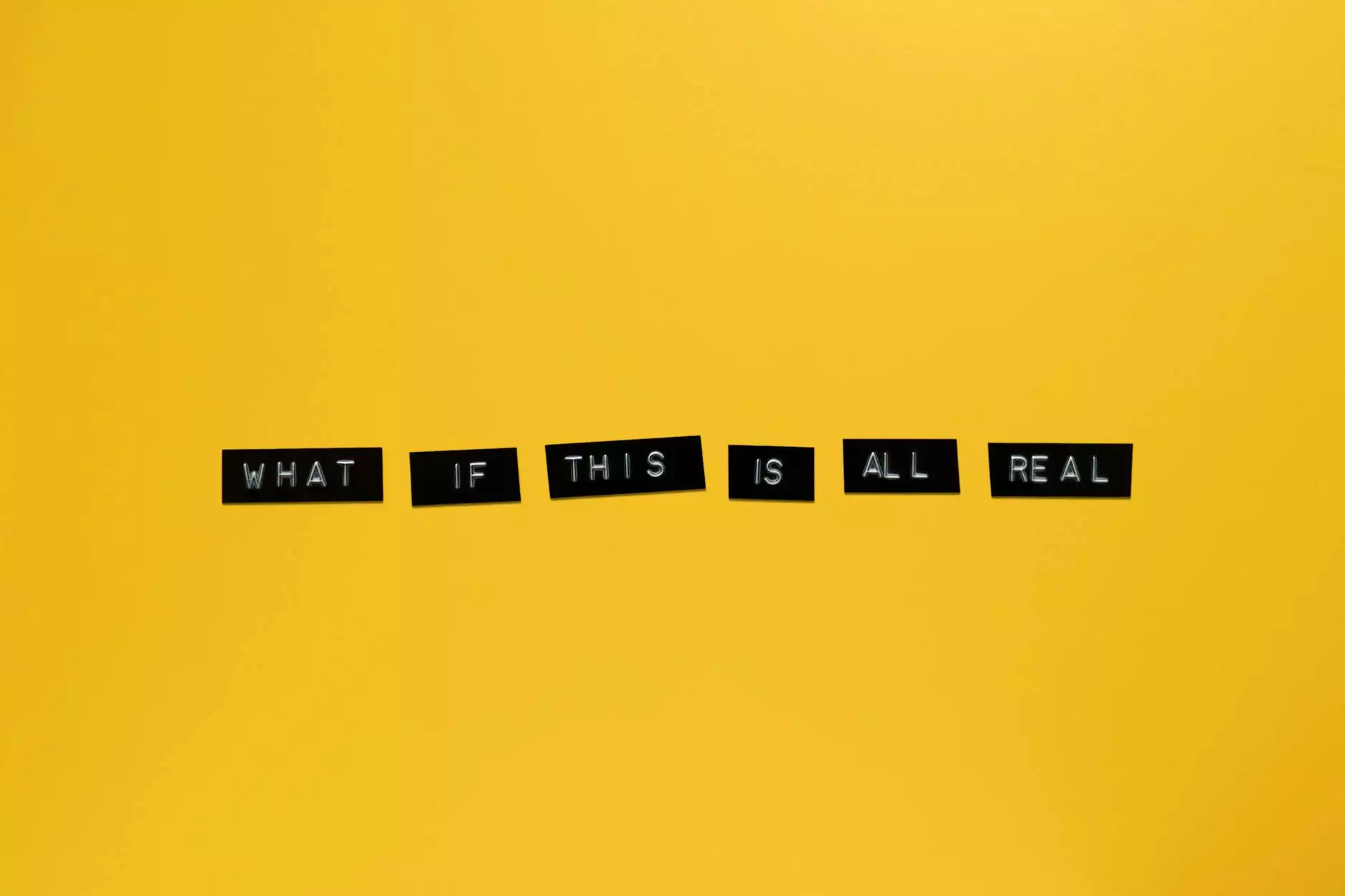 Fast and Reliable Label Quotes from J & B Fasteners
Welcome to J & B Fasteners, your trusted provider of high-quality labels for various industries. If you are looking for a label quote, you've come to the right place. Our skilled team at J & B Fasteners is here to assist you in fulfilling your labeling needs with precision and professionalism.
Why Choose J & B Fasteners for Your Labeling Solutions?
At J & B Fasteners, we understand the importance of high-quality labels that accurately represent your brand and convey essential product information. With years of experience in the industry, we have perfected our processes to provide top-notch labeling solutions tailored to your specific requirements. Here's what sets us apart:
1. Extensive Selection of Labels
No matter what industry you are in, J & B Fasteners offers an extensive selection of labels to meet your unique needs. From durable outdoor labels to sophisticated product labels, we have the perfect solution for you. Our labels are designed to withstand various environmental conditions and maintain their quality over time.
2. Customization Options
We understand that every business has its own branding requirements. That's why we offer customization options to ensure your labels align perfectly with your brand image. Whether you need specific colors, shapes, or sizes, our team will work closely with you to deliver labels that reflect your brand identity.
3. Uncompromising Quality
Quality is our top priority at J & B Fasteners. We source the highest quality materials and utilize advanced printing technologies to produce labels that meet industry standards. Our strict quality control measures guarantee that you receive labels of exceptional quality that withstand the test of time.
4. Fast and Reliable Service
When it comes to labeling, time is of the essence. At J & B Fasteners, we take pride in our quick turnaround times without compromising quality. We understand the importance of meeting deadlines, and our efficient production processes ensure that you receive your labels promptly.
5. Competitive Pricing
At J & B Fasteners, we believe in providing our customers with the best value for their money. Our labeling solutions are competitively priced, catering to businesses of all sizes. We can work with your budget to deliver exceptional labels without breaking the bank.
Request Your Label Quote Today!
Ready to get started on your labeling project? Request a quote from J & B Fasteners today and experience the excellence of our labeling solutions. Our team of experts is eager to assist you and guide you through every step of the process.
Simply fill out the form on our Label Quote Request page, providing detailed specifications and requirements for your labels. We will get back to you promptly with a comprehensive quote that meets your needs.
Don't settle for subpar labels that fail to make an impact. Choose J & B Fasteners for all your labeling needs and let us help you elevate your brand with high-quality, custom labels.
Contact J & B Fasteners
If you have any questions or require further information about our labeling solutions, please don't hesitate to reach out to our friendly team. We are here to assist you and provide all the necessary guidance:
Choose J & B Fasteners for reliable and efficient labeling solutions. Request your label quote today and take the first step towards enhancing your brand's visibility and professionalism.