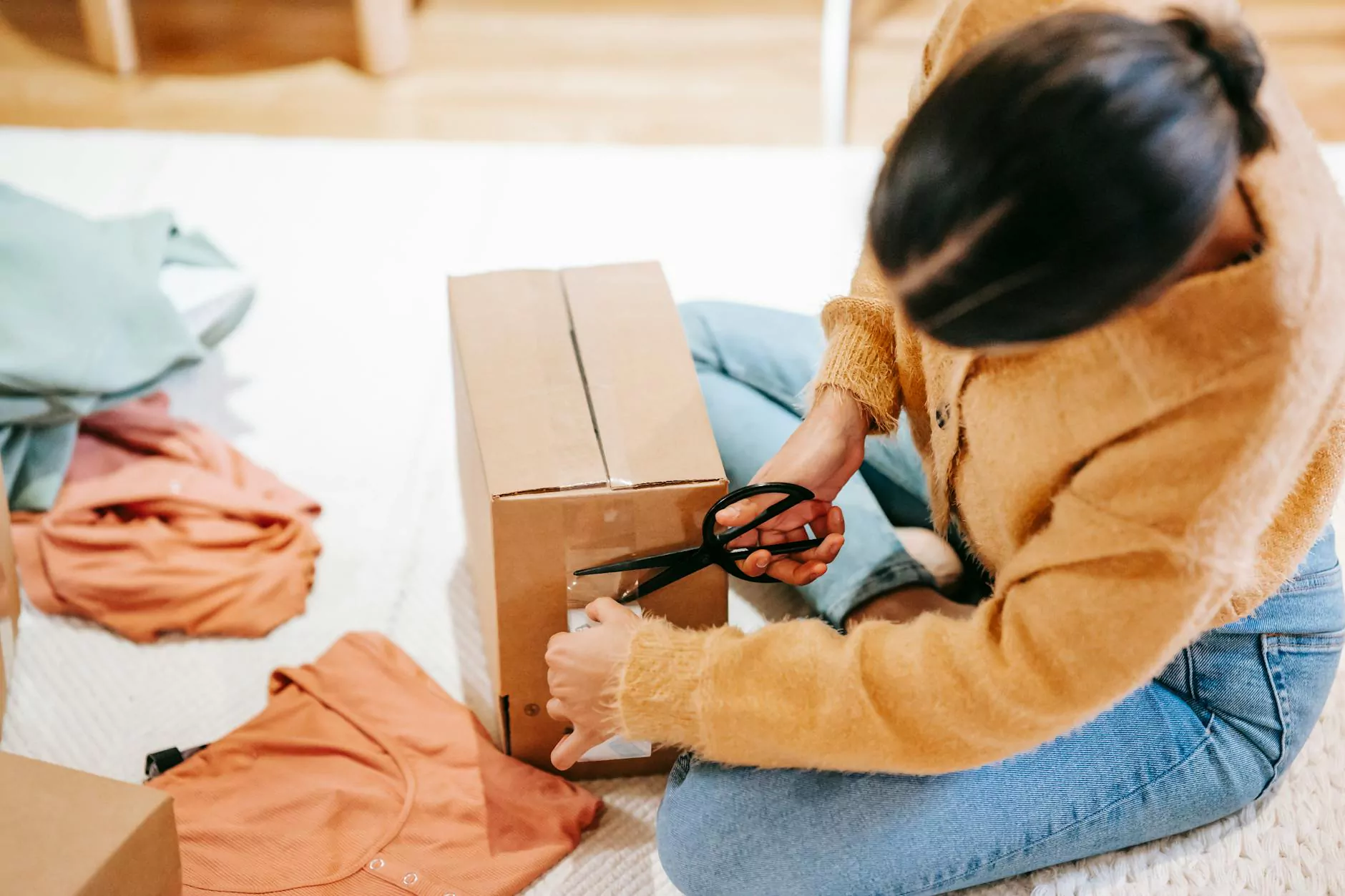 Enhance Your Brand with Custom Printed Tape
Looking to make your brand stand out? Look no further than J & B Fasteners' collection of custom printed tape. With our high-end copywriting and SEO expertise, we can help you craft the perfect tape for all your branding and packaging needs.
Why Choose J & B Fasteners?
When it comes to custom printed tape, J & B Fasteners is the industry leader. We pride ourselves on delivering exceptional quality and service to our customers. Here's why choosing us is the right decision for your business:
Unrivaled Quality: Our custom printed tapes are made from premium materials that ensure durability and long-lasting adhesive power. Your brand message will stay intact, even during the toughest shipping and handling processes.
Endless Customization: With J & B Fasteners, the sky's the limit when it comes to customization options. Whether you need your logo, contact information, or any other unique design elements printed on the tape, our team of experts will bring your vision to life.
Superior Brand Visibility: Stand out from the competition with our custom printed tape. Your packages will instantly catch the eye of your customers, creating a memorable and professional impression. Increase brand recall and establish a strong brand presence in the market.
Cost-Effective Solution: Custom printed tape is not just about aesthetics; it's also a cost-effective branding solution. By utilizing the packaging itself as a promotional tool, you eliminate the need for additional branding materials while ensuring a cohesive and impactful brand experience for your customers.
Quick Turnaround Time: At J & B Fasteners, we understand the importance of meeting deadlines. Our streamlined production process and efficient team enable us to offer quick turnaround times without compromising on quality. Get your custom printed tape delivered right on schedule.
The Custom Printed Tape Ordering Process
Ordering custom printed tape from J & B Fasteners is a seamless and hassle-free experience. Here's a step-by-step guide to help you through the process:
Design Consultation: Our dedicated team will work closely with you to understand your branding goals and requirements. We'll guide you through the design process, ensuring that every aspect of the tape reflects your brand identity.
Mockup Approval: Once the design is finalized, we'll provide you with a mockup of the custom printed tape to give you a visual representation of the final product. Your feedback and approval are essential to ensure complete satisfaction.
Production and Printing: Our state-of-the-art printing facilities and advanced techniques enable us to produce high-quality custom printed tapes with precision and accuracy. We use eco-friendly inks and materials that are safe for the environment.
Quality Inspection: Before shipment, every roll of custom printed tape undergoes a rigorous quality inspection process. We want to ensure that you receive a flawless product that meets our stringent standards.
Timely Delivery: Once your order passes the quality inspection, it will be carefully packed and promptly shipped to your desired location. Sit back and relax while we take care of the logistics, allowing you to focus on your core business operations.
Contact Us
Ready to take your brand to the next level with custom printed tape? Contact J & B Fasteners today! Our friendly and knowledgeable team is here to assist you with any questions you may have. Let us help you create a lasting impression with our top-notch promotional products.
Disclaimer: The information provided in this page is for general informational purposes only. J & B Fasteners does not guarantee search rankings or the success of your website's performance on search engines. The quality of content is just one factor that influences search rankings, and various other factors may come into play. We recommend consulting with a professional SEO agency for tailored guidance.