Custom Self-Inking Stamps
Aug 4, 2020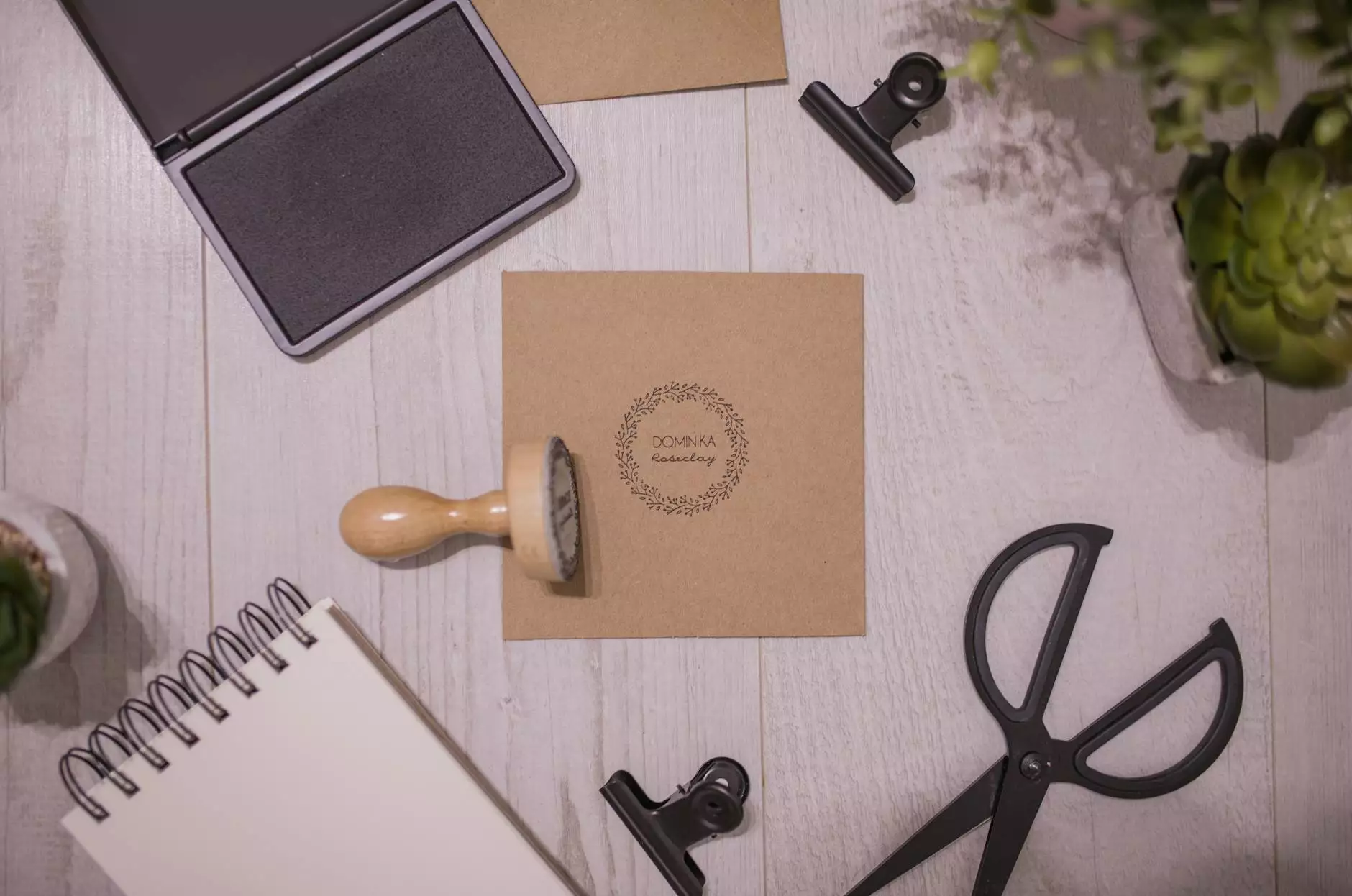 Welcome to J & B Fasteners, your one-stop shop for high-quality custom self-inking stamps. We specialize in providing custom solutions for all your stamping needs, offering a wide range of options to meet your specific requirements.
Why Choose Custom Self-Inking Stamps?
Custom self-inking stamps have become an essential tool in various industries, providing convenience, efficiency, and professionalism. With a self-inking stamp, you no longer need separate ink pads, making the stamping process quick and mess-free. These stamps are perfect for repetitive tasks, such as labeling documents, marking packages, or endorsing paperwork.
When you choose a custom self-inking stamp, you have the freedom to personalize it according to your specific needs. Whether you need to add your company logo, contact details, or specific wording, our custom self-inking stamps allow for complete customization. Stand out from the competition and leave a lasting impression with a stamp that represents you and your business.
High-Quality Customization
At J & B Fasteners, we are committed to providing high-quality customization options for your self-inking stamps. Our stamps are made from premium materials that are designed to withstand frequent use and deliver crisp, clear impressions every time. With our advanced stamping technology, you can expect precision and durability in every stamp we create.
We understand that every business has unique branding requirements. That's why we offer a wide range of customization options for your self-inking stamps. From selecting the font and size to choosing the ink color, our customizable stamps allow you to create a design that perfectly matches your brand identity.
Efficiency & Time Saving
One of the key benefits of using custom self-inking stamps is the efficiency and time-saving they offer. With a self-inking stamp, you can quickly mark your documents, packages, or invoices with just one swift motion. Gone are the days of manually applying ink to a stamp pad, wasting valuable time and resources.
Our self-inking stamps are designed to provide a smooth and seamless stamping experience, allowing you to streamline your daily tasks and improve overall efficiency. By automating your stamping process, you can free up time for other important responsibilities and focus on growing your business.
Various Applications
Custom self-inking stamps have a wide range of applications across different industries:
Office administration: Label documents, letters, envelopes, and paperwork with ease.
Warehouse and logistics: Mark packages, boxes, and inventory for quick identification.
Manufacturing: Attach important information to products, such as production dates and serial numbers.
Notary services: Stamp official documents, certifications, and legal paperwork.
Banking and finance: Endorse checks, deposit slips, and other financial documents.
These are just a few examples of the many applications where custom self-inking stamps can make your day-to-day tasks more efficient and professional.
Order Your Custom Self-Inking Stamp Today
With J & B Fasteners, ordering your custom self-inking stamp is quick and easy. Simply browse our selection of stamp designs, choose the customization options that suit your needs, and place your order online. Our expert team will process your order promptly and ensure that you receive a stamp that meets your expectations.
Invest in a custom self-inking stamp and experience the benefits of efficiency, professionalism, and time-saving. Place your order with us today and take your branding and stamping capabilities to the next level!