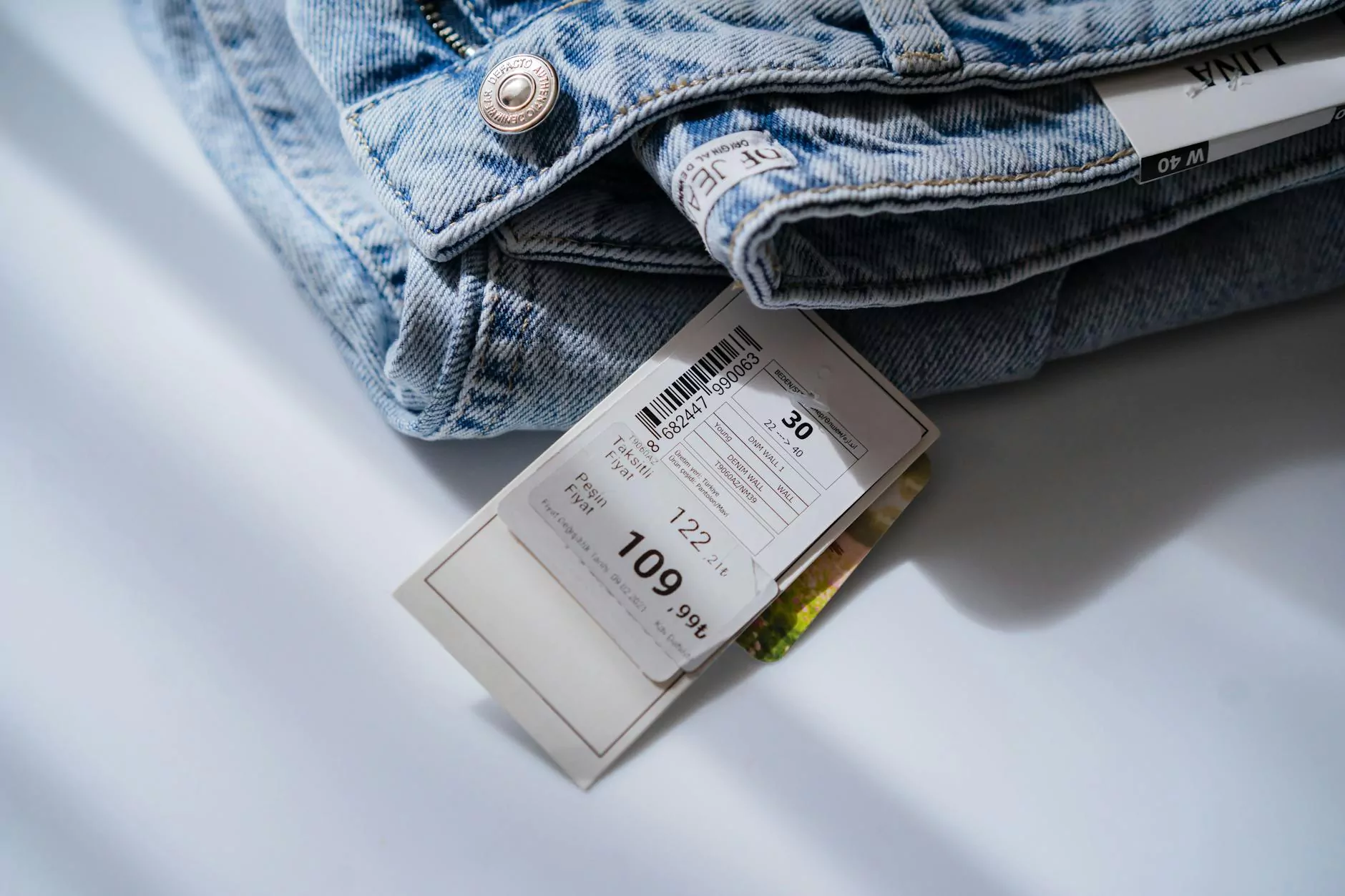 Quality Hang Tags for Your Products
Are you in need of top-notch hang tags to enhance the presentation of your products? Look no further! With J & B Fasteners, you can find a vast selection of high-quality hang tags that are designed to meet all your branding and labeling needs.
The Importance of Hang Tags
In today's competitive market, it's crucial to create a strong brand identity and effectively communicate your product information to your customers. Hang tags play a significant role in achieving these goals. These small pieces of branded material not only provide essential details about your products but also serve as a visual representation of your brand.
Hang tags offer a multitude of benefits, including:
Brand Promotion: Custom hang tags with your logo, colors, and other branding elements help increase brand recognition and visibility.
Product Information: Hang tags provide a concise yet comprehensive overview of your product's features, benefits, and specifications.
Professional Appearance: Well-designed hang tags add a touch of professionalism and sophistication to your products, enhancing their perceived value.
Credibility: Hang tags act as a visual assurance of quality and authenticity, instilling trust in potential customers.
Differentiation: By customizing your hang tags, you can make your products stand out from the competition, grabbing the attention of potential buyers.
Our Wide Range of Hang Tags
At J & B Fasteners, we understand the importance of providing hang tags that meet the diverse needs of our customers. That's why we offer a wide range of options to choose from. No matter your industry or product type, we have the perfect hang tags for you.
Customizable Designs
We believe that every brand is unique, and therefore, their hang tags should reflect that individuality. Our customizable designs allow you to tailor your hang tags to match your brand's aesthetics and messaging. From choosing the shape, size, and color to incorporating your logo, we provide you with complete creative freedom.
High-Quality Materials
We pride ourselves on delivering hang tags made from only the finest materials. Whether you prefer a classic cardstock hang tag for a traditional look or a more durable material like plastic or metal for a longer-lasting solution, we have you covered.
Different Printing Techniques
To ensure your hang tags create a lasting impression, we offer various printing techniques. Whether you opt for crisp and clean offset printing or luxurious techniques like foil stamping or embossing, our advanced printing capabilities guarantee exceptional results.
Why Choose J & B Fasteners for Your Hang Tags?
With numerous options available in the market, choosing the right supplier for your hang tags is essential. Here's why J & B Fasteners should be your top choice:
Experience and Expertise: We have been catering to the needs of businesses across various industries for over a decade. Our extensive experience ensures that we understand your requirements and provide solutions that exceed your expectations.
Superior Quality: We are committed to delivering hang tags that are not only visually appealing but also durable and long-lasting.
Quick Turnaround: We understand the importance of timely delivery. With our efficient production processes, we ensure that your hang tags are delivered to you within the shortest possible timeframe.
Competitive Pricing: We believe that quality doesn't have to come with a hefty price tag. Our hang tags are competitively priced, making them an excellent investment for your business.
Exceptional Customer Service: At J & B Fasteners, we prioritize customer satisfaction. Our dedicated team is always ready to assist you throughout the ordering process, ensuring a smooth and pleasant experience.
Contact Us Today
Ready to elevate your product branding with exceptional hang tags? Browse our collection now or get in touch with our team to discuss your specific requirements. Enhance your products' appeal and boost your brand recognition with high-quality hang tags from J & B Fasteners.