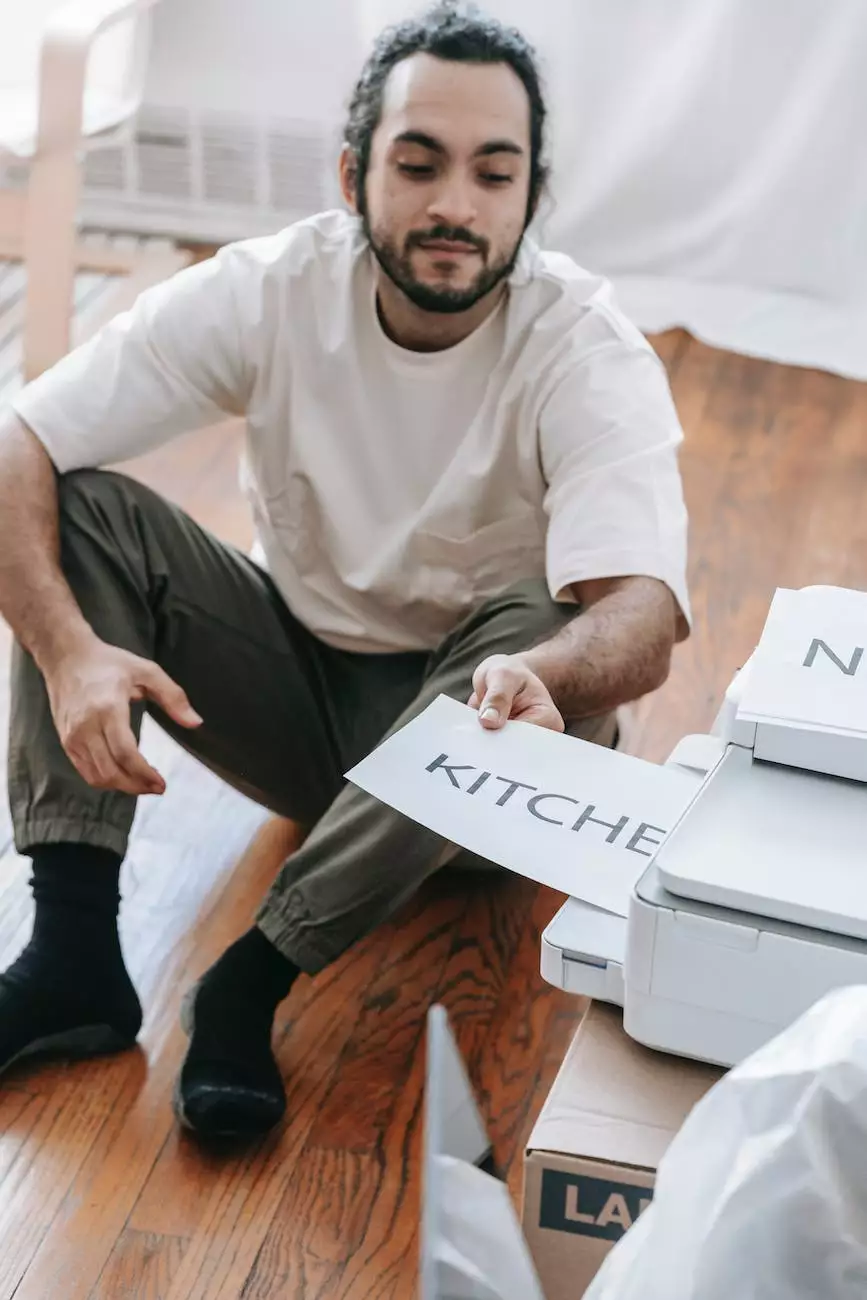 The Best Printed Labels for Inkjet and Laser Printing
When it comes to finding reliable and professional inkjet and laser labels, J & B Fasteners is your go-to source. We understand the importance of high-quality labels for your printing needs, whether it's for personal or business use.
Wide Range of Label Options
At J & B Fasteners, we offer a wide range of printed inkjet and laser labels to meet your specific requirements. Our labels come in various sizes, shapes, and materials, ensuring that you'll find the perfect fit for your projects. Whether you need address labels, product labels, or even custom labels, we have you covered.
Unrivaled Print Quality
Our printed inkjet and laser labels are designed to deliver exceptional print quality. With our state-of-the-art printing technology and top-notch materials, you can expect sharp and vibrant prints every time. Say goodbye to smudged or faded labels – our labels are made to impress.
Easy to Use and Apply
With our user-friendly labels, you won't have to worry about complicated application processes. Our inkjet and laser labels are designed for easy peel and stick application, saving you valuable time and effort. Whether you're a beginner or an experienced printer, our labels make the process hassle-free.
Durable and Reliable
We understand that your labels need to withstand various conditions, whether it's harsh weather or everyday wear and tear. That's why our inkjet and laser labels are made from high-quality materials that are known for their durability. Rest assured, your labels will stay intact and legible no matter where they're used.
Versatile Applications
Our printed inkjet and laser labels have a wide range of applications. They are perfect for mailing and shipping, organizing, product labeling, and more. Whether you need labels for personal or professional purposes, our versatile options ensure that you can tackle any project with ease.
Personalized Labels
We also offer personalized inkjet and laser labels, allowing you to add a special touch to your projects. Whether you want to include your logo, custom text, or unique design, our printing capabilities can bring your vision to life. Stand out from the crowd with personalized labels that reflect your brand or personality.
Order Your Printed Inkjet and Laser Labels Today
Don't compromise on the quality of your printed labels. Choose J & B Fasteners for premium inkjet and laser labels that exceed your expectations. Shop our wide selection of labels online and find the perfect option for your printing needs. Place your order today and experience the difference in print quality and durability.
Contact J & B Fasteners
Have any questions about our printed inkjet and laser labels? Need assistance in choosing the right labels for your specific requirements? Get in touch with our knowledgeable team at J & B Fasteners. We're here to help you find the perfect labels and answer any inquiries you may have.
Contact us today via phone at 123-456-7890 or email at [email protected]. We look forward to assisting you with your inkjet and laser label needs.