Ipe Fence, Long Side - Eastside Lumber & Decking
Jan 19, 2022
Decking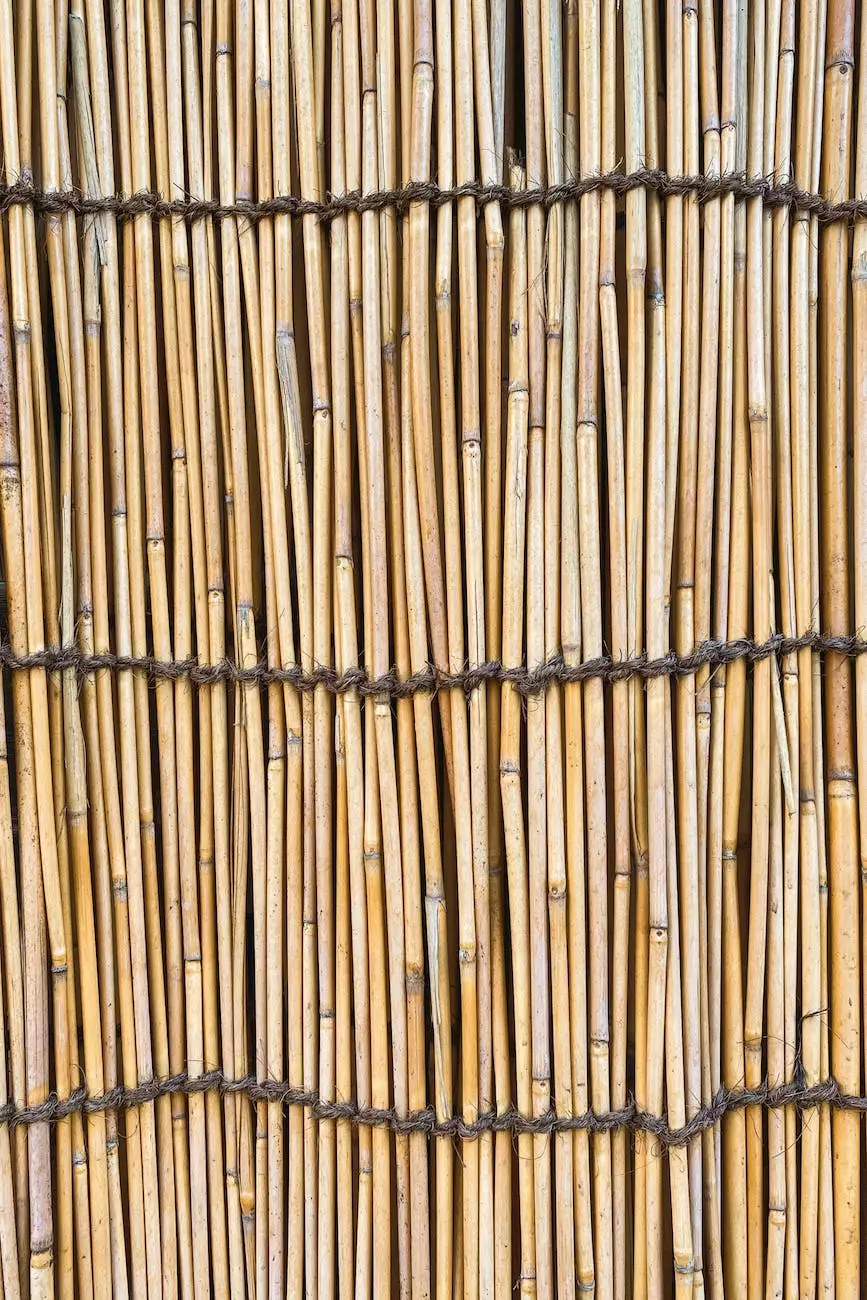 The Beauty and Durability of Ipe Fences
Are you in search of an exceptional fence that offers both elegance and strength? Look no further than the Ipe fence options from Eastside Lumber & Decking, proudly brought to you by J & B Fasteners. With our extensive experience and commitment to quality, we provide top-of-the-line Ipe fences that complement any property while ensuring enhanced security.
Why Choose Ipe Fencing?
Ipe, also known as Brazilian Walnut, is one of the most sought-after materials for outdoor structures. Its natural strength, durability, and stunning appearance make it ideal for fencing projects that require both functionality and aesthetic appeal.
When you invest in an Ipe fence, you can enjoy the following benefits:
Unmatched Durability: Ipe wood is renowned for its resilience and ability to withstand harsh environmental conditions, including extreme temperatures, heavy rain, and intense sunlight. With minimal maintenance, your Ipe fence will remain sturdy and beautiful for decades.
Timeless Beauty: With its rich, reddish-brown color that deepens over time, Ipe offers a sense of timeless elegance that adds value to any property. Its fine grain and smooth texture make it a visually striking choice for your fencing needs.
Resistance to Decay and Pests: Ipe is naturally resistant to decay, rot, and termites, making it perfect for outdoor applications. This ensures your fence stays structurally intact and free from damage caused by pests or moisture.
Low Maintenance: Unlike other wood species, Ipe requires minimal maintenance to retain its beauty and strength. A simple annual cleaning and application of protective oil will keep your Ipe fence looking its best.
Enhance Your Property's Security and Curb Appeal
At Eastside Lumber & Decking, we understand the importance of both security and aesthetics when it comes to your property. An Ipe fence not only provides a strong physical barrier but also enhances the overall curb appeal by complementing the existing architectural style and landscaping.
Our expert team will work closely with you to design and install an Ipe fence that exceeds your expectations. We offer a range of customization options, including height, style, and decorative elements, allowing you to create a fence that perfectly suits your needs and preferences.
Experience the Eastside Lumber & Decking Difference
When you choose Eastside Lumber & Decking for your Ipe fence project, you can expect:
High-Quality Materials: We source only the finest Ipe wood to ensure exceptional quality, longevity, and customer satisfaction.
Expert Craftsmanship: Our highly skilled team of craftsmen combines traditional techniques with modern tools to deliver flawless installation and superior workmanship.
Prompt and Reliable Service: We understand the importance of timeliness and strive to complete your project within the agreed-upon timeframe.
Personalized Solutions: Every property is unique, and we tailor our services to meet your specific requirements, ensuring a customized and delightful experience.
Contact J & B Fasteners for Your Ipe Fencing Needs
Ready to elevate the security and beauty of your property with an Ipe fence from Eastside Lumber & Decking? Count on J & B Fasteners to provide you with exceptional service and support throughout the process. Our dedicated team is ready to answer your questions and guide you in making the best decision for your needs.
Contact us today to schedule a consultation and discover the limitless possibilities of an Ipe fence!