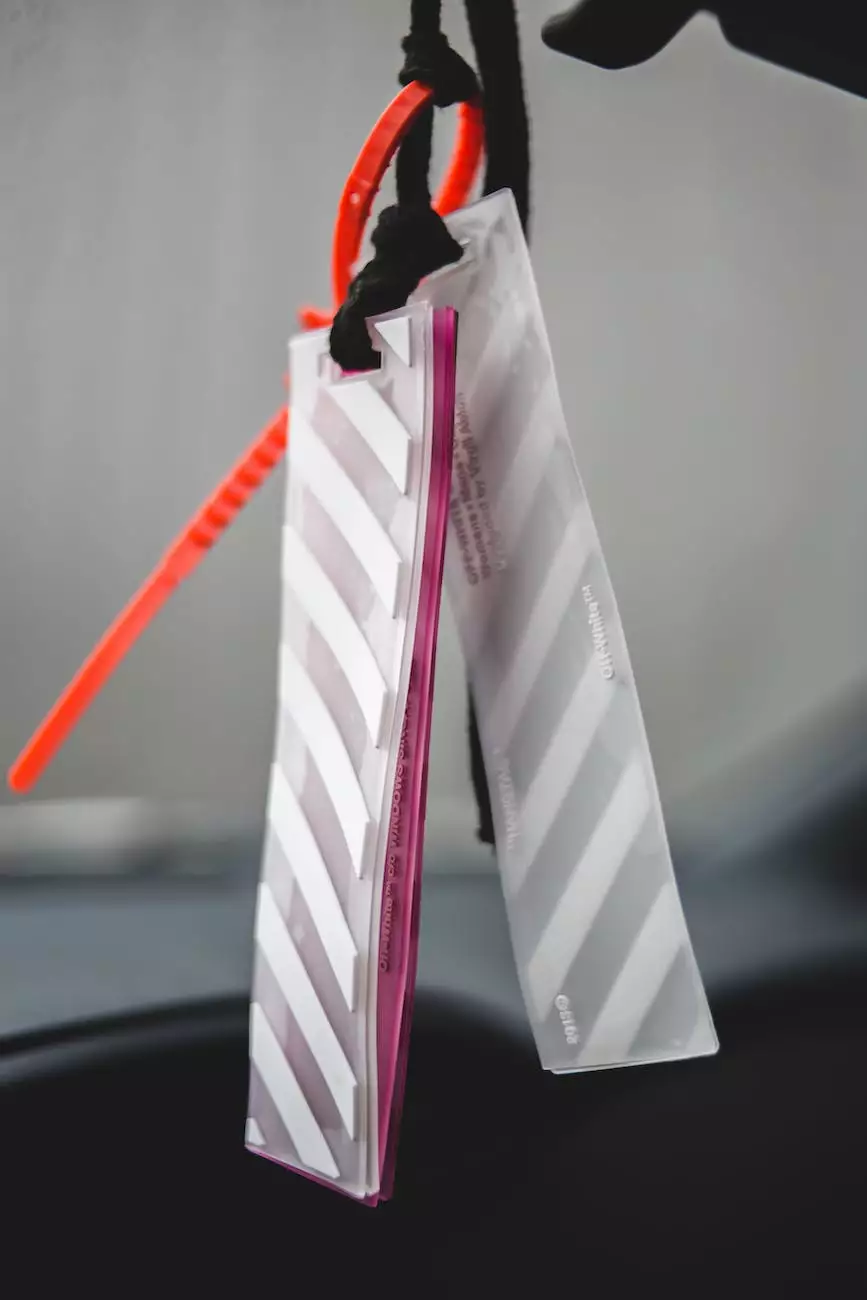 At J & B Fasteners, we offer top-of-the-line 1 Sided Plastic Hang Tags that are not only durable but also customizable to meet your specific labeling needs. Our high-quality 23 Mil Hang Tags are the perfect solution for organizing and branding your products with a professional touch.
Customizable 1 Sided Plastic Hang Tags
Our plastic hang tags are designed to provide a versatile and efficient labeling solution for businesses of all sizes. With our 1 Sided Plastic Hang Tags, you can easily add important product information, barcodes, logos, and other details that help enhance your brand image and create a lasting impression on your customers.
What sets our hang tags apart is the ability to customize them according to your preferences. You have the freedom to choose from various shapes, sizes, and colors, ensuring that your hang tags are tailored to match your brand's aesthetics perfectly.
Durable and Long-lasting
When it comes to product labeling, durability is crucial. Our 23 Mil Hang Tags offer excellent resistance to wear and tear, ensuring that your labels stay intact even in demanding conditions. Whether your products are exposed to moisture, sunlight, or rough handling, our hang tags will preserve the vital information and remain legible.
By investing in our durable hang tags, you can trust that your branding efforts will not go to waste. With these resilient labels, you can showcase your products confidently, knowing that they will withstand the test of time.
Benefits of 1 Sided Plastic Hang Tags
1. Versatile Customization:
With our 1 Sided Plastic Hang Tags, you can personalize each tag to include specific details about your products, such as product name, dimensions, materials, and more. This versatility allows you to enhance the overall presentation of your products and provide customers with the necessary information they need to make informed purchasing decisions.
2. Brand Promotion:
Branding is crucial in today's competitive market. Our hang tags provide an excellent opportunity to promote your brand effectively. By incorporating your logo, brand colors, and design elements onto the hang tags, you can increase brand recognition and create a cohesive and professional look across all your products.
3. Increased Product Value:
Well-designed and well-crafted hang tags instantly boost the perceived value of your products. By utilizing our 1 Sided Plastic Hang Tags, you can create a premium feel for your items, making them more appealing to potential customers. The professional touch of our hang tags can contribute significantly to conveying the quality and value of your products.
4. Efficient Stock Management:
Our hang tags not only provide valuable information to customers but also serve as a practical tool for stock management. By including barcodes or QR codes on your hang tags, you can streamline your inventory management process and improve the overall efficiency of your operations.
Why Choose J & B Fasteners for 1 Sided Plastic Hang Tags?
When it comes to sourcing hang tags for your business, you need a reliable supplier that understands your unique requirements and provides top-notch quality products. That's where J & B Fasteners comes in:
1. Extensive Industry Experience:
With years of experience in the industry, we have gained a deep understanding of our customers' needs and continuously strive to meet and exceed their expectations. Our team is well-versed in the latest trends and techniques, ensuring that we deliver products that are not only functional but also align with the ever-evolving market demands.
2. Exceptional Quality:
Quality is at the forefront of everything we do. We are committed to providing our customers with hang tags that are not only visually appealing but also built to last. Our 1 Sided Plastic Hang Tags undergo rigorous quality checks to ensure that they meet the highest standards before reaching your hands.
3. Customization Options:
We understand that every business has unique branding requirements. That's why we offer a range of customization options for our hang tags. From choosing the right shape and size to selecting the colors and finishes, you have the freedom to create hang tags that align perfectly with your brand's identity.
4. Fast and Reliable Service:
At J & B Fasteners, we value your time and strive to provide a seamless and hassle-free experience. Our efficient production and delivery processes ensure that your orders are processed promptly and reach you in a timely manner. We understand the importance of meeting deadlines, and our team is dedicated to delivering excellence within the agreed-upon timeframes.
Shop 1 Sided Plastic Hang Tags at J & B Fasteners Today!
Ready to take your product labeling and branding to the next level? Explore our wide range of 1 Sided Plastic Hang Tags and find the perfect solution for your business. At J & B Fasteners, we are committed to providing you with top-of-the-line hang tags that help you create a lasting impression and stand out from the competition.
Don't settle for mediocre hang tags. Elevate your brand and improve your product presentation with our durable, customizable, and premium-quality 1 Sided Plastic Hang Tags. Shop now and experience the J & B Fasteners difference!