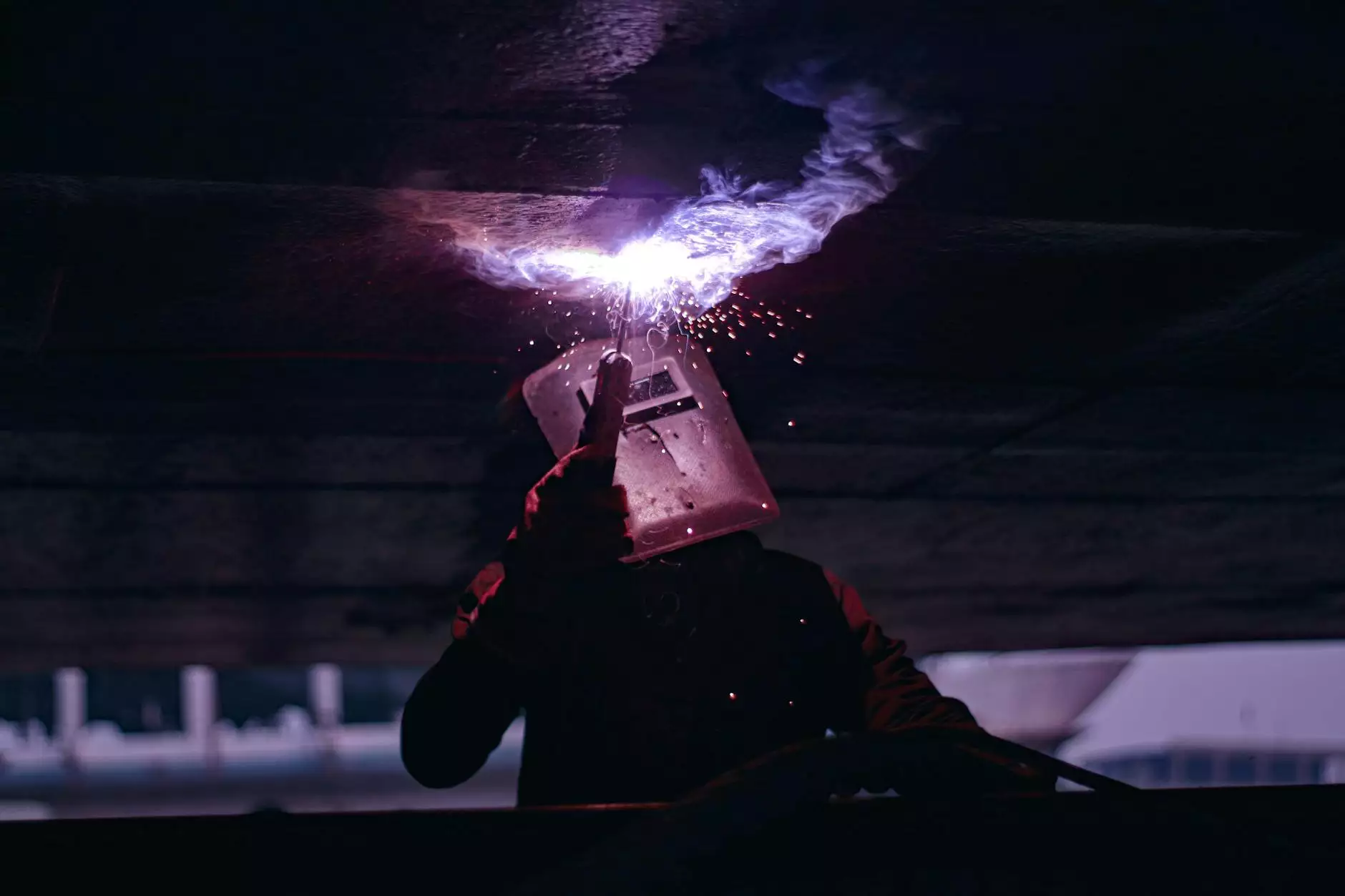 High-Quality MIG Welders for Precision Welding
At J & B Fasteners, we specialize in providing top-of-the-line MIG welding equipment for professionals and enthusiasts alike. With our extensive catalogue, you can find the perfect MIG welder that meets your specific needs and requirements.
Superior Performance and Durability
Our MIG welders are built to deliver superior performance and unrivaled durability. Each welder is carefully engineered using the latest technology, ensuring precise and consistent welds. Whether you're working on light fabrication or heavy industrial projects, our MIG welders will exceed your expectations.
Wide Selection of Welding Wires
Choosing the right welding wire is crucial for achieving high-quality welds. We offer a wide range of welding wires suitable for various applications, including mild steel, stainless steel, aluminum, and more. Our welding wires are manufactured to the highest standards, guaranteeing optimal performance and weld integrity.
Comprehensive Welding Accessories
In addition to MIG welders and welding wires, we also provide a comprehensive selection of welding accessories to enhance your welding experience. From torches and nozzles to gas regulators and welding helmets, we have everything you need to ensure safe and efficient welding operations.
Why Choose J & B Fasteners for MIG Welding Equipment?
When it comes to MIG welding equipment, J & B Fasteners stands out as a reliable and trusted provider. Here's why you should choose us:
1. Unmatched Quality
Quality is our utmost priority. We source our MIG welders, welding wires, and accessories from reputable manufacturers to ensure exceptional quality and performance. Every product undergoes rigorous testing to guarantee its reliability and longevity.
2. Extensive Expertise
With years of experience in the industry, our team of experts possesses in-depth knowledge and expertise in MIG welding equipment. We can provide professional advice and guide you in choosing the right equipment for your specific welding applications.
3. Top-Notch Customer Service
We pride ourselves on delivering excellent customer service. Whether you need assistance in selecting the right product or require support after purchase, our friendly and knowledgeable customer support team is dedicated to providing prompt, efficient, and personalized service.
4. Competitive Pricing
At J & B Fasteners, we believe in offering competitive pricing without compromising on quality. Our MIG welding equipment comes at affordable prices, ensuring that you get the best value for your investment.
5. Convenient Online Catalog
Browse our user-friendly online catalog to explore our extensive range of MIG welding equipment. With detailed product descriptions and specifications, you can make informed decisions from the comfort of your own home or workshop.
Get Started with J & B Fasteners Today
When it comes to MIG welding equipment, J & B Fasteners is the ultimate destination for both professionals and hobbyists. Discover our high-quality MIG welders, welding wires, and accessories by exploring our online catalog now. Experience the difference in performance and reliability with J & B Fasteners.