Rotating Brushes - Abrasives & Finishing
Dec 28, 2019
Power Tools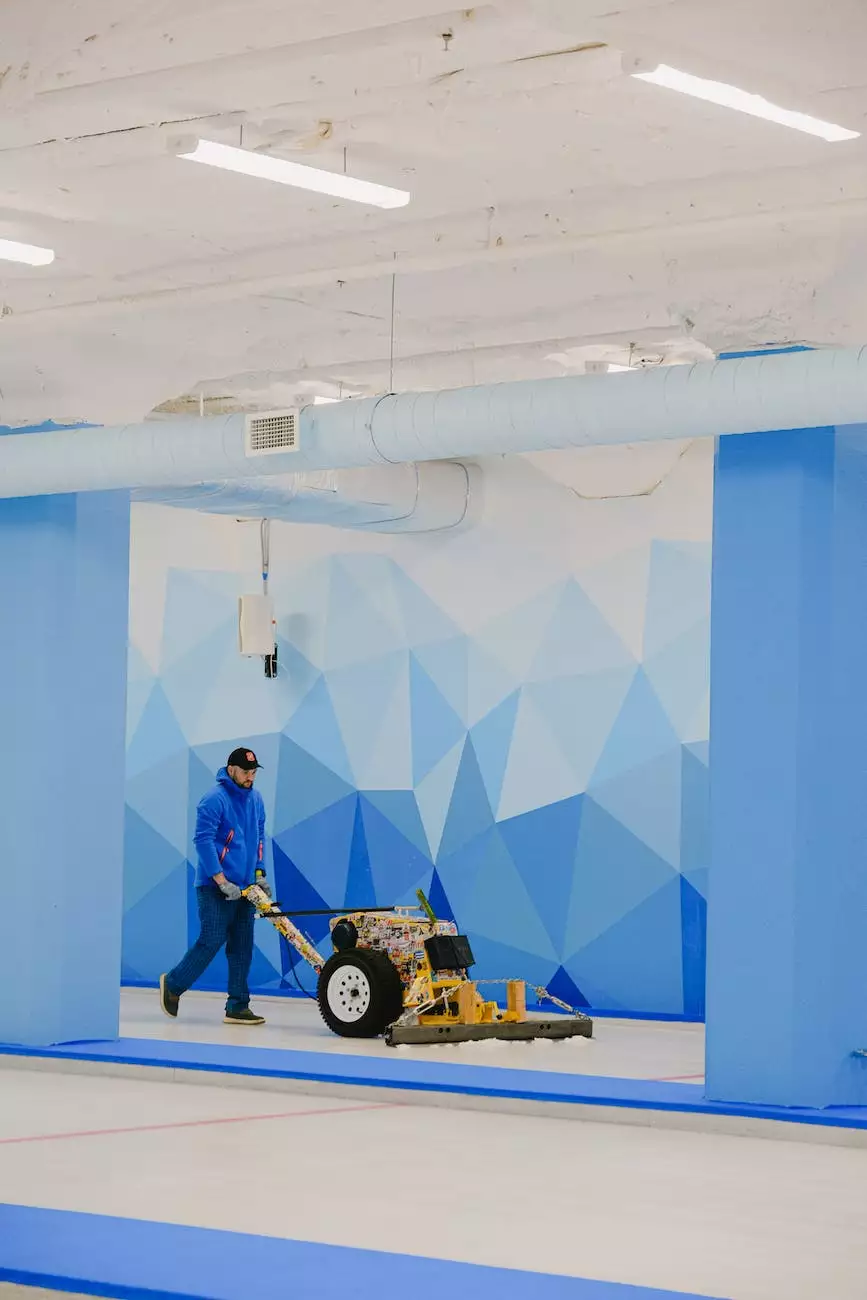 Welcome to J & B Fasteners, where we provide a comprehensive selection of top-quality rotating brushes for all your abrasives and finishing needs. Our extensive catalogue offers a wide range of options that are designed to meet the diverse requirements of various industries.
Why Choose J & B Fasteners for Rotating Brushes?
When it comes to finding the perfect rotating brushes for your abrasive and finishing tasks, J & B Fasteners stands out as the leading provider. Here are some compelling reasons why customers rely on us:
Unmatched Quality: We understand the importance of durability and effectiveness when it comes to rotating brushes. Our products are meticulously crafted using premium materials to ensure long-lasting performance, allowing you to achieve exceptional results every time.
Diverse Selection: At J & B Fasteners, we offer an extensive range of rotating brushes to cater to various applications. Whether you need brushes for deburring, cleaning, polishing, or surface preparation, we have the perfect solution for you.
Expertise: With years of experience in the industry, our team possesses extensive knowledge and expertise in abrasives and finishing products. We can provide valuable insights and recommendations to help you choose the most suitable rotating brushes for your specific requirements.
Custom Solutions: We understand that every project is unique, and sometimes standard rotating brushes may not meet your specific needs. That's why we offer customized solutions tailored to your exact specifications. Our dedicated team will work closely with you to ensure you get the perfect brush for your application.
Competitive Pricing: At J & B Fasteners, we believe in providing exceptional value for money. Our rotating brushes are competitively priced without compromising on quality, allowing you to save on costs while achieving superior results.
Reliable Customer Support: We prioritize customer satisfaction and are committed to providing excellent support throughout your entire journey. Our friendly and knowledgeable team is always ready to assist you with any queries or concerns you may have.
Comprehensive Range of Rotating Brushes
Our catalogue includes an extensive selection of rotating brushes, each designed to meet specific needs across various industries. Whether you work in metal fabrication, woodworking, automotive, or any other sector, we have the perfect brush for you. Here are some of the popular rotating brushes we offer:
1. Nylon Abrasive Brushes
Our nylon abrasive brushes are ideal for multiple surface finishing applications. These brushes feature high-quality nylon bristles that provide exceptional scrubbing power without causing damage. Perfect for removing rust, paint, and other coatings, these brushes deliver excellent results and ensure a smooth finish.
2. Wire Wheel Brushes
Wire wheel brushes are widely used for heavy-duty cleaning and surface preparation tasks. Whether you need to remove weld scale, rust, or paint, our wire wheel brushes offer outstanding performance and durability. With their rugged construction and high-tensile wire bristles, these brushes are designed to withstand demanding applications.
3. Flap Brushes
Flap brushes are versatile tools that provide a combination of aggressive stock removal and fine finishing. These brushes are commonly used for deburring, blending, and polishing various materials such as metal, wood, and plastics. With their flexible flaps and consistent cutting action, flap brushes ensure consistent results and extended brush life.
4. Cup Brushes
Cup brushes are widely used for heavy-duty cleaning and surface preparation tasks. These brushes feature a cup-shaped design that allows for efficient cleaning in tight spaces and hard-to-reach areas. Whether you need to remove paint, corrosion, or rust, our cup brushes are designed to deliver reliable and consistent performance.
5. Wheel Brushes
Wheel brushes are excellent for achieving a polished surface finish or light deburring. These brushes feature tightly packed bristles that provide precision cleaning and polishing action. Whether you need to clean, polish, or remove light burrs, our wheel brushes are sure to deliver exceptional results.
Enhance Your Finishing Processes with J & B Fasteners
When it comes to abrasives and finishing products, J & B Fasteners is your trusted partner. Our rotating brushes offer unmatched performance and reliability, assisting you in achieving superior results in your various applications. With our meticulous attention to detail, commitment to quality, and dedication to customer satisfaction, we have established ourselves as a leader in the industry.
Explore our extensive range of rotating brushes, and get in touch with our team today to discuss your specific needs. We are here to assist you in finding the perfect solution that meets your requirements and exceeds your expectations. Trust J & B Fasteners for all your rotating brush needs and experience the difference in quality and performance.