Hand Tools > Hammers & Striking Equipment
Mar 6, 2022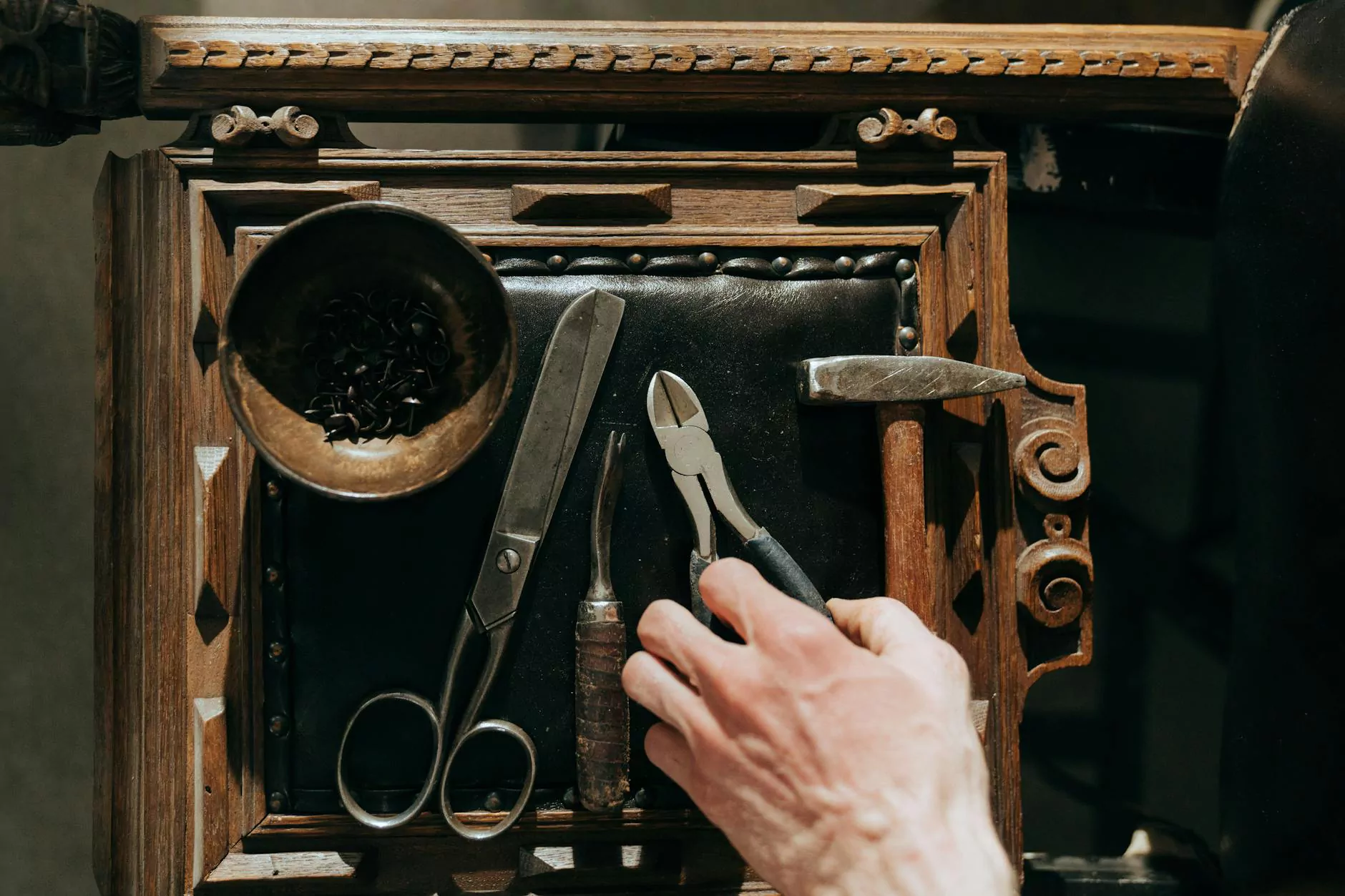 At J & B Fasteners, we take pride in offering an extensive range of hand tools, including a wide variety of hammers and striking equipment. Whether you're a professional tradesperson, a DIY enthusiast, or someone in between, we have the perfect tools to help you complete your projects with precision and ease.
Quality and Durability
When it comes to hand tools, especially hammers and striking equipment, quality and durability are of utmost importance. We understand that you need tools that can withstand tough jobs and repetitive use, which is why we source our products from reputable manufacturers known for their exceptional craftsmanship.
Our collection of hammers and striking equipment is designed to provide superior performance and longevity. Each tool is made from high-quality materials, ensuring that they can handle the demands of your tasks. Whether you need a hammer for woodworking, metalwork, or general construction, you can rely on our selection to deliver impressive results.
Diverse Range of Options
When it comes to hammers and striking equipment, different projects require different tools. That's why we offer a diverse range of options to cater to various needs and preferences. Our catalog includes:
Claw Hammers: The versatile go-to tool for everyday tasks. Perfect for driving and removing nails, as well as light demolition work.
Ball Peen Hammers: Ideal for shaping and forging metal. Commonly used in metalworking, blacksmithing, and jewelry making.
Sledgehammers: Heavy-duty hammers designed for powerful strikes. Suitable for demolition, driving stakes, and breaking concrete or rock.
Dead Blow Hammers: These hammers feature non-marring, soft heads that minimize recoil and prevent damage. Great for automotive work and delicate tasks.
Rubber Mallets: With their non-damaging rubber heads, rubber mallets are perfect for jobs that require a softer impact, like woodworking.
Mallets: Made from materials such as wood, plastic, or rubber, mallets provide controlled strikes without leaving marks. Suitable for carpentry, upholstery, and more.
Each type of hammer serves a specific purpose, so it's essential to choose the right one for your job. If you're unsure which hammer is best suited for your project, our knowledgeable team is always ready to assist you in finding the perfect tool.
Comfort and Ergonomics
We understand that prolonged tool use can lead to fatigue and discomfort. That's why we prioritize comfort and ergonomics when selecting hammers and striking equipment to offer our customers. Many of our tools feature ergonomic designs, ensuring a comfortable grip and reducing strain on your hand, wrist, and arm.
When you invest in our hammers, you can work for longer periods without sacrificing comfort and control. Our range incorporates features such as cushioned grips, vibration reduction systems, and balanced weight distribution, helping you maintain a firm grip and minimize hand fatigue.
Safety and Accuracy
Your safety is our top priority, which is why we provide hammers and striking equipment that adhere to the highest safety standards. Each tool is carefully designed to minimize the risk of accidents, allowing you to work confidently and efficiently.
Furthermore, many of our hammers feature precision-engineered heads, ensuring accurate strikes and minimizing the chances of missing your target. We believe that precision is key, especially when it comes to delicate tasks or projects that require intricate craftsmanship.
Shop with Confidence
When you choose J & B Fasteners for your hammers and striking equipment, you can shop with confidence, knowing that you're getting top-quality tools at competitive prices. We strive to provide exceptional customer service and are committed to your satisfaction.
Our user-friendly online catalog allows you to browse through our extensive selection, read detailed product descriptions, and compare different options to make an informed decision. If you prefer in-person shopping, our knowledgeable staff is always available to assist you at our physical store locations.
Don't compromise on the quality of your hand tools. Invest in hammers and striking equipment that will last and perform consistently. Browse our catalog today and find the perfect tools to take your projects to the next level.
© 2022 J & B Fasteners. All rights reserved.