Tooling Systems for Enhanced Efficiency and Precision
Jul 23, 2019
Power Tools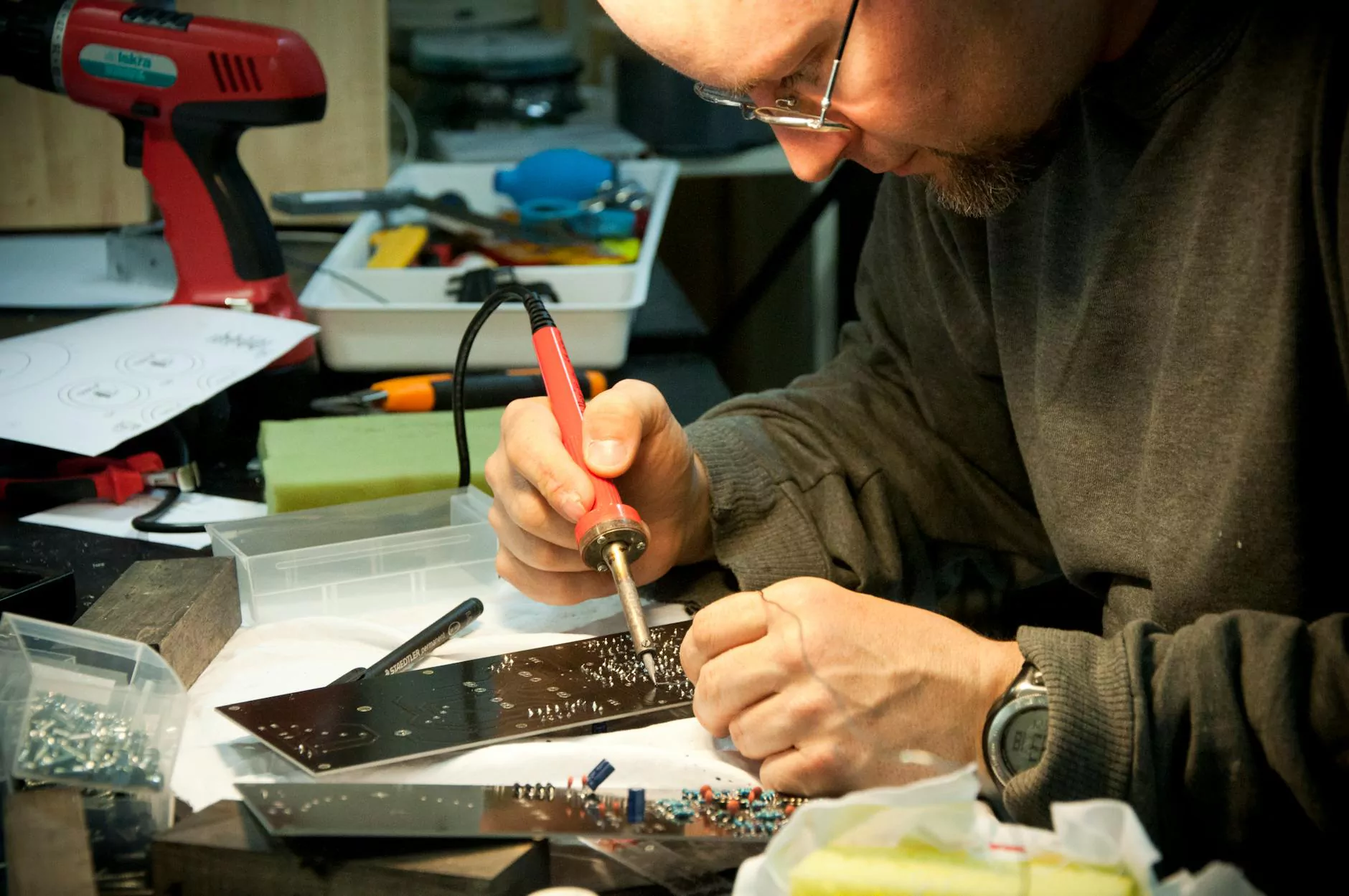 Welcome to J & B Fasteners, your trusted source for innovative and reliable tooling systems. As a leading provider in the industry, we understand the importance of high-quality tools and fasteners for achieving optimal results in various industrial applications. With our extensive catalogue, we offer a comprehensive range of tooling systems that are designed to enhance efficiency, precision, and productivity across different sectors.
Unparalleled Quality and Performance
At J & B Fasteners, we take pride in delivering tooling systems that meet the highest standards of quality and performance. Our team of experts carefully selects the best materials and employs advanced manufacturing techniques to ensure durability, reliability, and longevity. We understand that even the smallest component can significantly impact the functionality of your operations, which is why we meticulously test and inspect each product to guarantee its superior performance.
Wide Range of Tooling Solutions
Our extensive catalogue encompasses a diverse range of tooling systems tailored to meet the specific needs of different industries. Whether you're operating in the automotive, aerospace, construction, or any other sector, we have the solutions you require. From cutting tools and drilling systems to fastening solutions and machining accessories, we offer a comprehensive selection of products to cover all your tooling needs.
Cutting Tools
Our cutting tool range includes high-speed steel (HSS), carbide, and diamond tooling options. Equipped with advanced geometries and coatings, our cutting tools deliver exceptional performance, ensuring precise cuts, reduced downtime, and improved overall efficiency. With a variety of sizes and configurations available, finding the perfect cutting tool for your specific application has never been easier.
Drilling Systems
When it comes to drilling, precision and reliability are paramount. Our drilling systems offer exceptional accuracy, stability, and versatility. Whether you need to drill through metal, wood, or composite materials, our range of drill bits, countersinks, and reamers will meet your requirements. Featuring advanced designs and optimized cutting flutes, our drilling systems guarantee superior hole quality and optimum chip evacuation.
Fastening Solutions
Choose from our extensive range of fasteners, including bolts, screws, nuts, and rivets, to secure components with utmost precision and strength. Our fastening solutions are engineered to withstand demanding applications while ensuring easy installation and reliable performance. With a variety of materials, sizes, and thread types available, you can find the perfect fastener for any project.
Machining Accessories
In addition to our tooling systems, we also offer a wide array of machining accessories to support your operations. From tool holders and collets to clamping systems and coolant accessories, our machining accessories enhance the efficiency and versatility of your machining processes. Explore our selection to discover the latest innovations and technologies designed to streamline your production and improve overall productivity.
Unmatched Customer Support and Expertise
At J & B Fasteners, we prioritize customer satisfaction and strive to provide exemplary service at every step. Our knowledgeable team is readily available to assist you in finding the right tooling system that aligns with your specific requirements. Whether you need technical advice, product recommendations, or assistance with order tracking, our dedicated professionals are here to ensure a seamless experience.
In addition to our customer support, we also offer comprehensive product documentation, including specifications, technical data sheets, and usage guidelines. We believe in equipping our customers with the necessary information to make informed decisions and maximize the benefits of our tooling systems.
Experience the J & B Fasteners Difference
With our unparalleled commitment to excellence, vast tooling solutions, and exceptional customer support, partnering with J & B Fasteners guarantees a competitive advantage for your business. We continually innovate and update our product offerings to keep up with evolving industry demands, ensuring our customers have access to the latest technologies and advancements.
Visit our online catalog now at NicksFastener.com/catalogue/group/6400 to explore our comprehensive range of tooling systems and find the perfect solution for all your industrial needs. Experience the J & B Fasteners difference today!