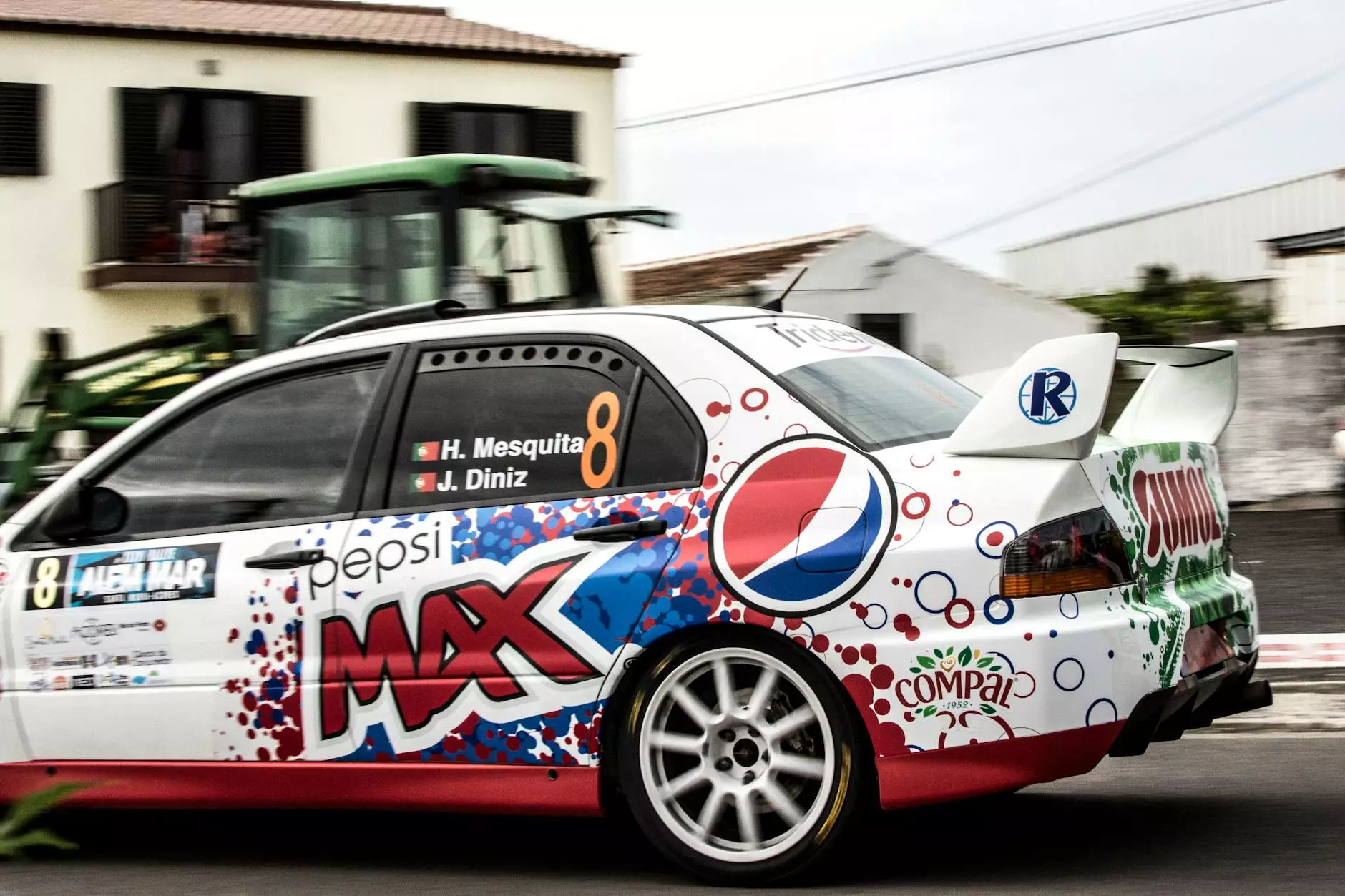 Enhance the Aesthetic Appeal of Your Vehicle with Custom Car Decals
When it comes to personalizing your vehicle, nothing can match the uniqueness offered by custom car decals. At J & B Fasteners, we understand the importance of expressing your individuality through your vehicle's appearance. That's why we proudly offer a diverse range of automotive labels and custom car decals that can transform your vehicle into a true reflection of your style and personality.
Unparalleled Customization Options
Our commitment to delivering exceptional quality and unparalleled customization options sets us apart from the competition. Whether you're looking for a simple branding decal for your business vehicle or an intricate design to make your car stand out at a car show, our experienced team of designers and craftsmen can bring your vision to life.
High-Quality Materials for Long-Lasting Results
We believe in providing our customers with durable and long-lasting custom car decals that can withstand various weather conditions and daily wear and tear. That's why we use only the highest quality materials in our manufacturing process. Our car decals are made from premium vinyl that offers excellent adhesive properties, ensuring a secure and seamless application on your vehicle's surface.
Endless Design Possibilities
When it comes to design, the possibilities are endless. Whether you have a specific design in mind or need assistance in creating a unique and eye-catching custom car decal, our talented design team is here to help. From classic logos and emblems to intricate patterns and graphics, we can turn your ideas into reality.
Applications of Automotive Labels
Our automotive labels serve various purposes and can be used in a wide range of applications, including:
Vehicle branding and advertising
Identification and labeling
Emergency and safety information
Product promotions and endorsements
Personal expression and customization
These versatile labels offer a cost-effective solution for businesses and individuals looking to maximize the impact of their vehicles and make a lasting impression.
Why Choose J & B Fasteners for Your Custom Car Decal Needs?
At J & B Fasteners, we take pride in offering top-notch products and exceptional customer service. Here are a few reasons why we should be your preferred choice when it comes to custom car decals:
Expertise and Experience
With years of industry experience, we have honed our skills and expertise in delivering high-quality custom car decals. Our team understands the nuances of design, material selection, and installation, ensuring that every decal we produce exceeds your expectations.
Attention to Detail
We pay meticulous attention to every detail, from the initial design concept to the final installation. Our commitment to perfection ensures that your custom car decal is flawless and visually striking.
Timely Delivery
We understand that time is of the essence when it comes to vehicle customization. That's why we work efficiently to ensure timely delivery of your custom car decals, allowing you to enjoy your personalized vehicle as soon as possible.
Customer Satisfaction
Customer satisfaction is at the forefront of everything we do. We strive to exceed your expectations by delivering outstanding products and providing exceptional customer service. Your satisfaction is our ultimate goal.
Contact Us for Custom Car Decals and Automotive Labels
Ready to enhance the aesthetic appeal of your vehicle with custom car decals? Contact J & B Fasteners today to discuss your requirements. We are committed to helping you find the perfect automotive labels that match your style and deliver the desired impact. Browse our selection online or get in touch with our experienced team for personalized assistance. Drive in style with J & B Fasteners!