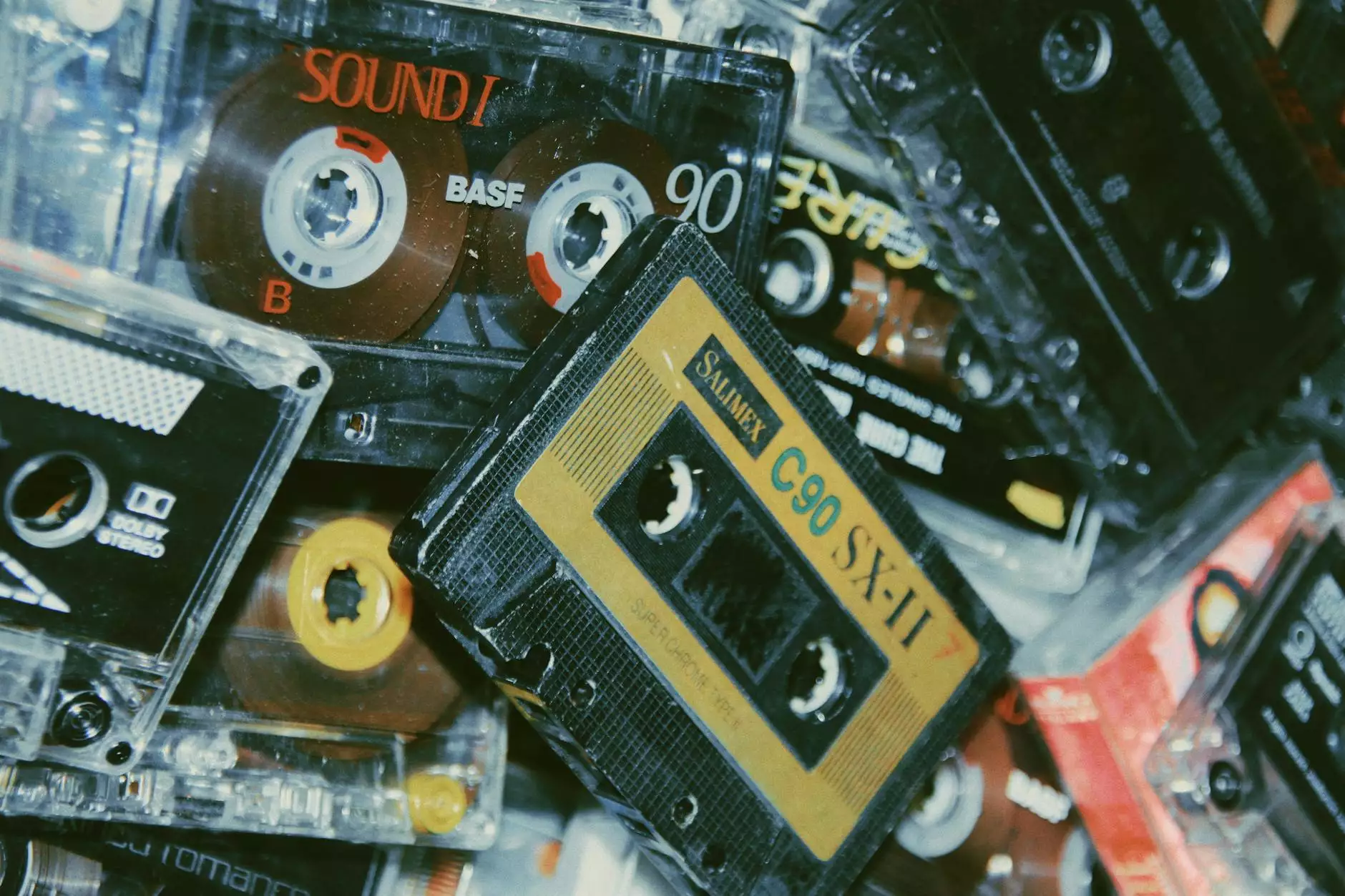 Introduction
Welcome to J & B Fasteners, your trusted source for top-quality standard and premium poly tape. Our pressure-sensitive tape provides exceptional performance and is designed to meet your packaging needs. With our extensive range of options and commitment to customer satisfaction, we are here to exceed your expectations.
The Importance of Quality Poly Tape
Effective packaging plays a crucial role in protecting your products during transportation and storage. That's why it's essential to choose high-quality poly tape for your packaging requirements. Our standard and premium poly tapes at J & B Fasteners are carefully crafted to provide excellent adhesion, durability, and strength.
Superior Adhesion and Durability
Our standard and premium poly tapes feature advanced pressure-sensitive adhesives that ensure a secure bond between the tape and your packaging materials. This strong adhesion prevents the tape from peeling or becoming loose over time, offering reliable protection for your packages.
In addition to exceptional adhesion, our poly tapes are designed to withstand various environmental conditions. They are resistant to moisture, heat, and cold, ensuring that your packages remain intact and well-sealed in different climates. By using our tapes, you can have peace of mind knowing that your products are safeguarded throughout the shipping process.
Enhanced Strength for Secure Packaging
At J & B Fasteners, we understand the importance of secure packaging that can withstand the rigors of transportation. Our standard and premium poly tapes are engineered with high-strength materials, allowing them to withstand the pressures of handling and stacking.
Whether you're shipping lightweight or heavy products, our poly tapes provide an extra layer of reinforcement to prevent damages caused by accidental impacts or shifting during transit. With our tape, you can be confident that your packages will arrive at their destination in excellent condition.
Diverse Options to Meet Your Needs
We offer a wide range of options to cater to various packaging requirements. Our standard and premium poly tapes are available in different thicknesses and widths, allowing you to choose the most suitable option for your specific application.
Furthermore, we provide customizable options, including the ability to have your company logo or other branding elements printed on the tape. This adds a personalized touch to your packaging while promoting your brand's visibility.
The Benefits of Choosing J & B Fasteners
When you choose J & B Fasteners for your standard and premium poly tape needs, you gain access to numerous benefits:
High-quality tape options that provide reliable adhesion, durability, and strength
Customization options for a unique and professional packaging solution
Competitive pricing to optimize your packaging budget
Fast and reliable shipping to ensure timely delivery
Expert customer support to assist you throughout the process
With our commitment to excellence, we strive to become your go-to supplier for all your packaging tape requirements.
Contact Us Today
Ready to enhance your packaging with our top-quality standard and premium poly tape? Contact J & B Fasteners today to discuss your specific needs and place an order. Our friendly team is here to assist you and ensure a seamless experience. Trust us for the best tape solutions that keep your products protected and secure during transit.