Custom Mail Labels | Printed Roll Labels - J & B Fasteners
Jul 30, 2019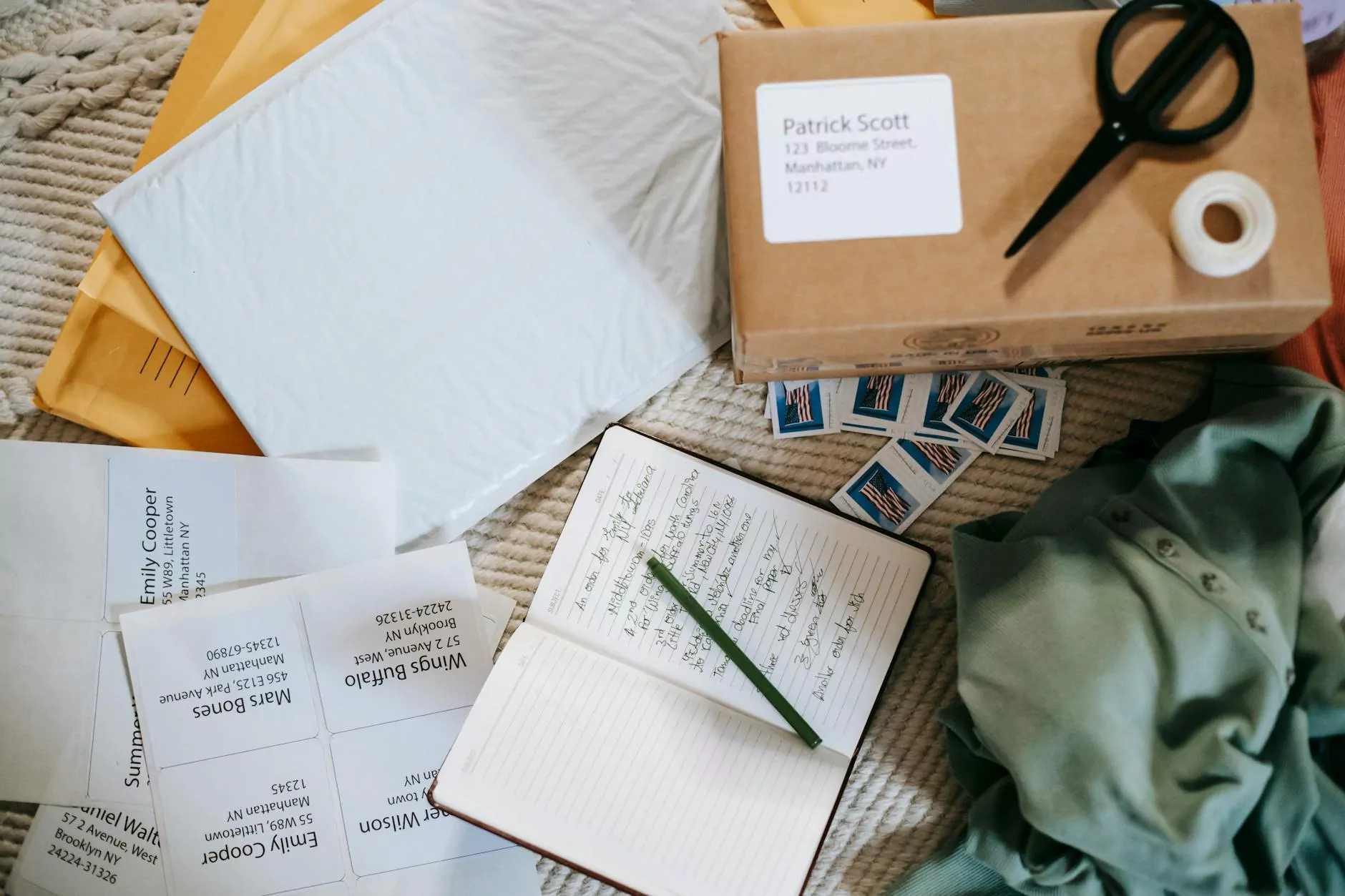 Welcome to J & B Fasteners, your one-stop destination for custom mail labels and printed roll labels. With our extensive range of stock mailing labels, we provide the perfect solution for businesses and individuals looking to streamline their labeling needs.
The Importance of Custom Mail Labels
Custom mail labels play a crucial role in promoting your brand and ensuring efficient communication with your customers. Whether you are shipping products, sending out mailers, or organizing documents, a well-designed label can enhance your professional image and leave a lasting impression.
At J & B Fasteners, we understand the significance of eye-catching labels that stand out from the competition. Our team of expert designers and copywriters work together to create compelling label designs that capture your brand's essence and convey your message effectively.
Printed Roll Labels for Easy Application
When it comes to labeling, efficiency and convenience are key. That's why we offer a wide selection of printed roll labels that are designed to save you time and effort during the application process.
Our printed roll labels are available in various sizes, shapes, and materials, ensuring that you find the perfect fit for your specific requirements. Whether you need labels for product packaging, envelopes, or inventory management, our rolls make the application process seamless and hassle-free.
With our advanced printing technology, we guarantee high-quality labels that are vibrant, durable, and resistant to fading or smudging. Your labels will not only look professional but also withstand various environmental conditions.
Expertly Crafted Stock Mailing Labels
In addition to our custom label services, we offer an extensive range of stock mailing labels. Our comprehensive collection includes labels for various purposes, such as address labels, shipping labels, return labels, and more.
We understand that every business has unique labeling requirements. That's why our stock mailing labels come in different sizes, shapes, and designs. Whether you prefer a classic white label or a bold and colorful option, we have the perfect solution to meet your needs.
Enhanced Brand Visibility and Recognition
In today's competitive market, it's crucial to establish a strong brand presence. Custom mail labels and printed roll labels serve as powerful branding tools, allowing you to showcase your logo, tagline, and brand colors.
By incorporating your brand elements into your labels, you enhance visibility and create a cohesive brand identity across all your communication channels. This consistency builds trust and recognition among your audience, making your brand more memorable and increasing the likelihood of repeat business.
Unparalleled Quality and Customer Service
J & B Fasteners is committed to delivering unparalleled quality and customer service. We strive to exceed your expectations by offering top-notch products and assisting you throughout the label selection and customization process.
Our team of professionals is always on hand to provide guidance, answer any queries, and ensure that your labeling needs are met to perfection. We take pride in our attention to detail, quick turnaround times, and competitive pricing.
Contact Us for Your Labeling Needs
When it comes to custom mail labels and printed roll labels, J & B Fasteners is the name you can trust. Discover our extensive collection of stock mailing labels and experience our commitment to excellence.
Contact us today to discuss your labeling requirements, and let us help you create labels that elevate your brand image and bring your vision to life.